Sarabia spoke for an aphoric Setién: "We have one more year"
The second coach of Betis appreciated the positive details against Huesca and was cautious about the fans: "It's not something we can control."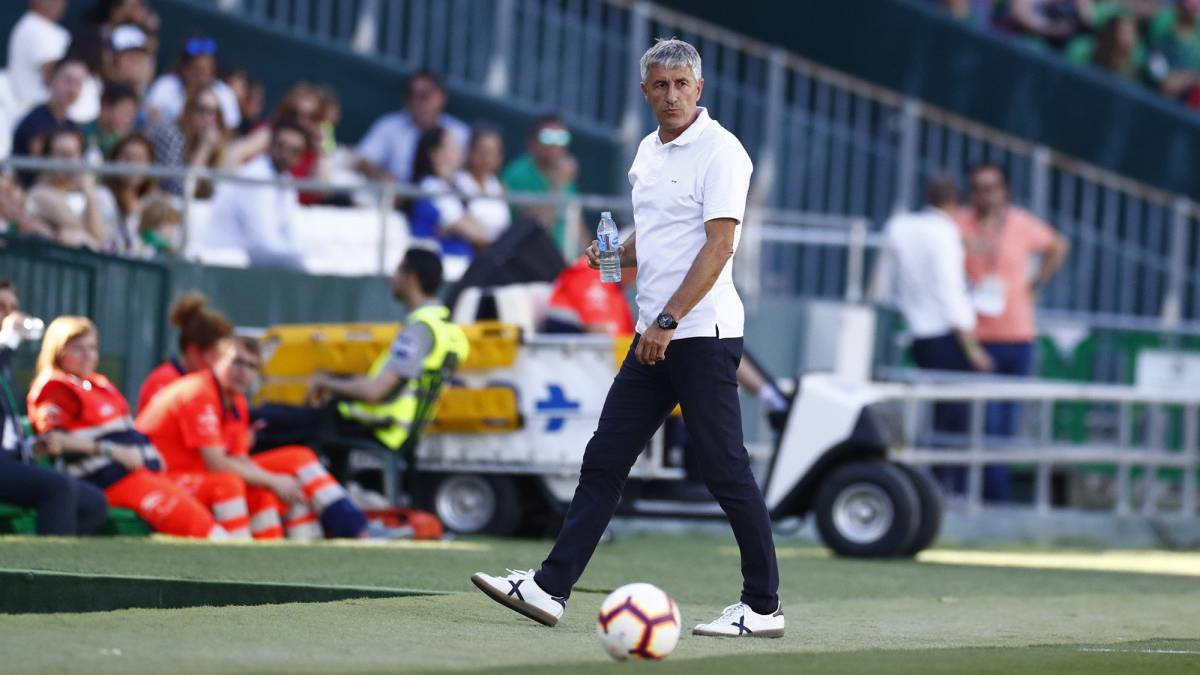 Quique Setién did not appear before the media after the triumph of Betis against Huesca due to an aphonia and it was Eder Sarabia, the second coach from Verdiblanco, who was in charge of assessing the keys of the match, which is the farewell of Benito Villamarín this season. Sarabia tried to be cautious when assessing the whistle of the verdiblanca fans to the coaching staff and did not hesitate to show optimism with the continuity in Heliopolis.
Resumen: "It is clear that the players have left the soul, it is true that we fail four very clear chances but we have shown signs of giving everything, we focus on what we can control to do the best we can and to please the fans. "
Quejas:" We can not control that the fans chew on us. We do not do well, the rest does not depend on us, we have long projects and we have one more year of contract ".
Balance:" Disappointment? We have set very high expectations, we did a good campaign last year and almost we got into a Cup final this year, there were things in the League that we could have done better, although there was also a lack of fortune in You have to finish with dignity ".
Causas:" The same should be asked to the fans. We try to have good players, analyze the opponent, play the matches well. It is respectable that part of the fans do not like it. Dedication of Joaquín? He is a reference here, that he dedicates it to us is something very beautiful and very significant ".
Futuro:" We can not focus on whether or not we will be here next season. Now we have to think about the game against Real Madrid and have 50 points. We wanted Europe, but it could not be. We have one more year of contract ".
Jesé:" You have not disappointed, we knew what he could give us. We thought he could give us maybe eight or ten goals and the team would make the jump, but he did not come as a forward either. It happened a bit like in Las Palmas. We have been a little frustrated, but it has generated a lot. A note to Betis? Surely when we see this with perspective, we will give this campaign a much better score in a few years ".
Photos from as.com