Rudy: "We should not play this game shit"
The forward gave his opinion on the duel for the 3rd and 4th place. "We're going to talk to the players' association to have it removed," Causeur said.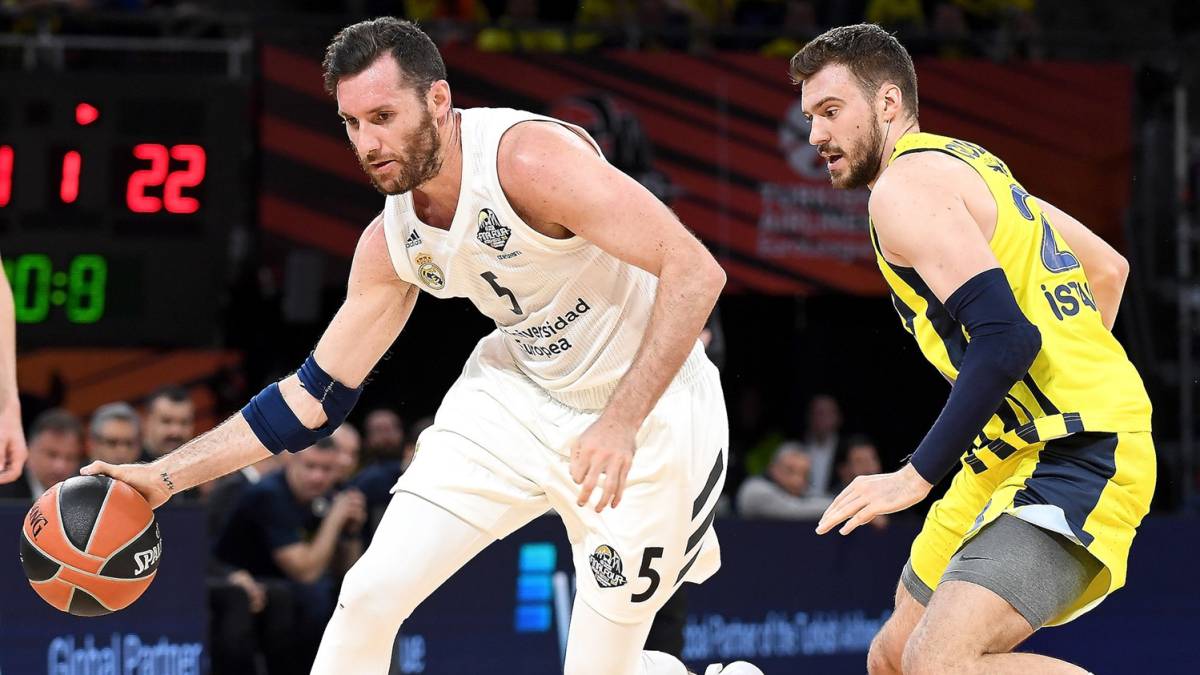 Real Madrid defeated Fenerbahçe in a duel for the third and fourth place, which is absolutely worth nothing in the sports arena. Economically, of course, is another song: 300.000 euros of prize. But after the battle on Friday, in which both teams fought against CSKA and Anadolu Efes, respectively, for a place in the final, the duel on Sunday knows little, is worth little and can take someone ahead as step with Erick Green.
The Fenerbahçe player had to retire before finishing the game due to a very serious injury. "I can not say what I think about this game, if Green has broken the Achilles and is a year out for playing a game that does not work, what? We are going to talk to the players' association to have it removed," Fabien said. Causeur (reports Jose Manuel Puertas) after finishing the duel.
More forceful was Rudy Fernández on the matter. According to statements collected by Eurohoops, the Balearic forward made it clear that the white players did not care about this fight for third place. "We should not play this kind of game, he's seen Green's injury, , so this is a shit match, . We have to do it because the Euroleague has programmed it," he said.
Llull: "We know the shield we carry"
" Today was a very tough game and we knew that if we did not go out with intensity they would sweep us in. I think we did things pretty well from the beginning and in the end almost everything went well. Tuesday's game against Valencia, we played at Real Madrid and our goal is always to reach all the finals and win them, we know the shield we carry and now we have to go for the league. It is in our hands to be first in the regular phase and then enjoy the advantage of the court in all the crosses of the playoff. "
Campazzo:" We have shown that we know how to get ahead "
" We would have liked or play the final and not in the fight for the third and fourth place but we thought that we had to honor this match trying to win and give a good image. I also think that leaving with a good feeling could be good for what we have left. Head high and focus on the league. On a personal level I leave the assessment to you, your feelings and statistics. We are a team that has shown that it is capable of moving forward after difficulties. Looking ahead to my future, I can say that I feel comfortable in this club. I notice that I am a protagonist and the truth is that I am very happy ".
Photos from as.com