Ruby, the dream generator
The coach, the architect of returning Espanyol to Europe, was a bet from Perarnau. In January he raised Chen's doubts, which he finally confided.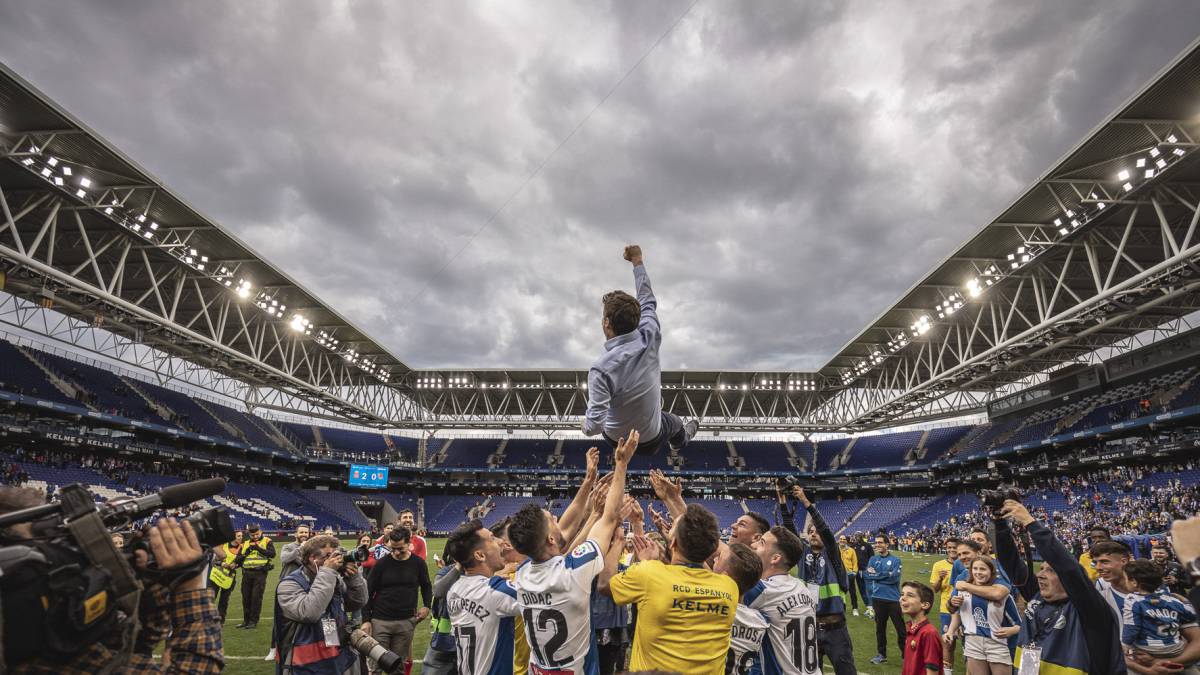 They said that the technician seemed crazy and look ... ", says an authoritative voice of the dressing room, which defines the European classification as" one last ", which hallucinates" individual growth "of players who, spun by a style of game, have become a block "very difficult to beat for rivals" . The difference between this Espanyol and the previous 11, who stumbled again and again on the same stone without being able to return the institution to Europe, is called Rubi, the dream generator, whose conviction first seduced the footballers and now the fans , accustomed to words and not to facts, released on the RCDE Stadium on the already unforgettable Saturday afternoon.
The history of this European classification has two defining moments. The first of them, the choice of Rubi as a coach. Convinced that Espanyol should have a way of playing similar to that of their home base, Óscar Perarnau, general sports director, chose the former Huesca coach for his blue and white past, his training methods, his way of understanding soccer and his Delusion for leading a daring project. From the first day, players like Mario Hermoso, Marc Roca, Óscar Melendo, David López and Sergi Darder became guardians of a style totally opposite to the one of the last course with Quique Sánchez Flores. In the first 11 days, Espanyol joined their team game with its defensive security, becoming the second best set of LaLiga, arousing the praise of the rest of rivals.
But the whole parakeet, already analyzed by his opponents, mired in a loss of confidence by the poor results, twisted his career and doubts appeared. Winter came, literally and metaphorically. The president, Chen Yansheng, became nervous after that month of January loaded with matches and injuries, in which Espanyol reached exhaustion playing eight games in 26 days, descending to positions closer to the descent than to the rise.
That point was decisive. The footballers and the sports management continued to believe in the coach, captivated by their message and knowledge. Rubi and his coaching staff nuanced some tactical aspects, especially away from home, where the results were the worst of Primera. Espanyol began to recover its game and won new resources, sometimes condemned for the loss of the advantages but indefatigable, as was the optimism of his coach, who never shied away from talking about this fight for seventh place.
The image that illustrates this information is the metaphor of the players' confidence in the coach and in their way of interpreting football and plan the matches. Even players who looked like secondary players at the beginning of the course, such as Adrià Pedrosa, Roberto Rosales, Naldo Gomes or Víctor Sánchez have been decisive in the final section. Another victory of the management of Rubi.
Photos from as.com