Roig: "The club's intention is for Calleja and Cazorla to continue"
"We must analyze things well and we have made a mistake, it is time to rest for a few days, but we should not analyze everything and evaluate many things," he declares.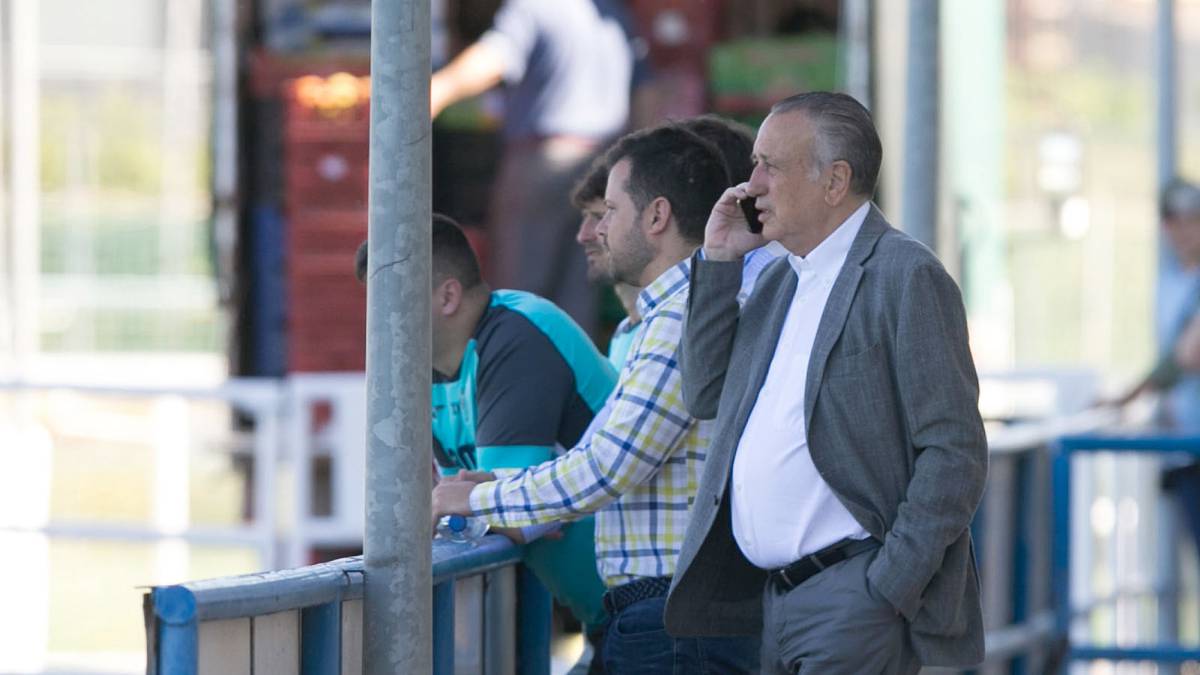 Once saved and with the team already at first, Roig acknowledges being "relieved", and admits that "after celebrating salvation", they must "sit down and analyze what happened and value what has not been done well". The president recognizes that the first steps will be "the continuity of Callleja and Cazorla", since the "idea and the intention of the club is to continue", he assured.
Salvados How does it feel?
It has been a tough season, the truth is that it has been a year suffered, a year in which we have suffered too much. I'm glad we were saved and I'm glad it was at home with our people. I liked seeing how everyone has valued being another year at first and how they have defended it.
He needed a scare like this to value it ...
The important thing is that we have saved ourselves and that this should serve to assess what it means to be at first and what it costs. Each year is more complicated and more difficult, there is more equality and it will be harder. It is something that we must learn and know that it is not easy at all.
What does the VAR tell me?
The VAR is a great tool, a tool that does justice and that had it been seven years ago, we would not have come down. That is the demonstration that soccer grows and improves, and more in those cases where it was mandatory. We came down with an offside goal, which today would have been canceled as happened yesterday.
Habra what to do self-criticism
We have had mistakes, that nobody denies. We must analyze things well and we have made a mistake. It's time to rest a few days and to disconnect, but in nothing we must analyze everything and value many things.
What do you think has happened to suffer so much?
Has been a tough season, a very complicated season, in which we started badly and that has weighed on the team and has taken its toll. This is a very even league, a league in which the line between victory and defeat is very fine.
According to you we expect years of much equality and balance ...
The television distribution has matched everything else, the teams have with good players and every time it will be more like that. So we must tighten much more and make things better to add the 43 points as soon as possible.
Her turn was key How he decided the return of Calleja?
Never thought that dismiss the technician was the best option, that change did not improve things, and that added the experience that the time we go down we changed technician three times. For that reason I thought that the best thing was to recover a technician who believed valid, who was from the house and who knew the team. I thought that was the best option, I saw clearly that this was the best solution.
Calleja and Cazorla are pieces of the project Will it continue?
The idea and intention of the club is that Calleja and Cazorla remain in the club, we want both to continue in this project and we will work to make it so.
Cazorla is a priority?
In the case of Santi, we have all seen that he is a great player and the importance he has had in the team this year. We are aware of what it means for this club and for this team to have a player like Cazorla.
And in the case of Calleja?
In the case of Calleja, he is a good technician, a technician of the house who has achieved the objective we had set for ourselves. A technician who has gained a lot of experience and in which we have always believed. We must sit down and talk and analyze everything, but the idea of the club and the normal thing is that they stay with us.
Photos from as.com