Rodrygo already thinks in white: "I must grow, to be at the level"
He scored his first goal and gave two assists to Vasco da Gama and then expressed his future in Spain: "I'm going to the best team in the world."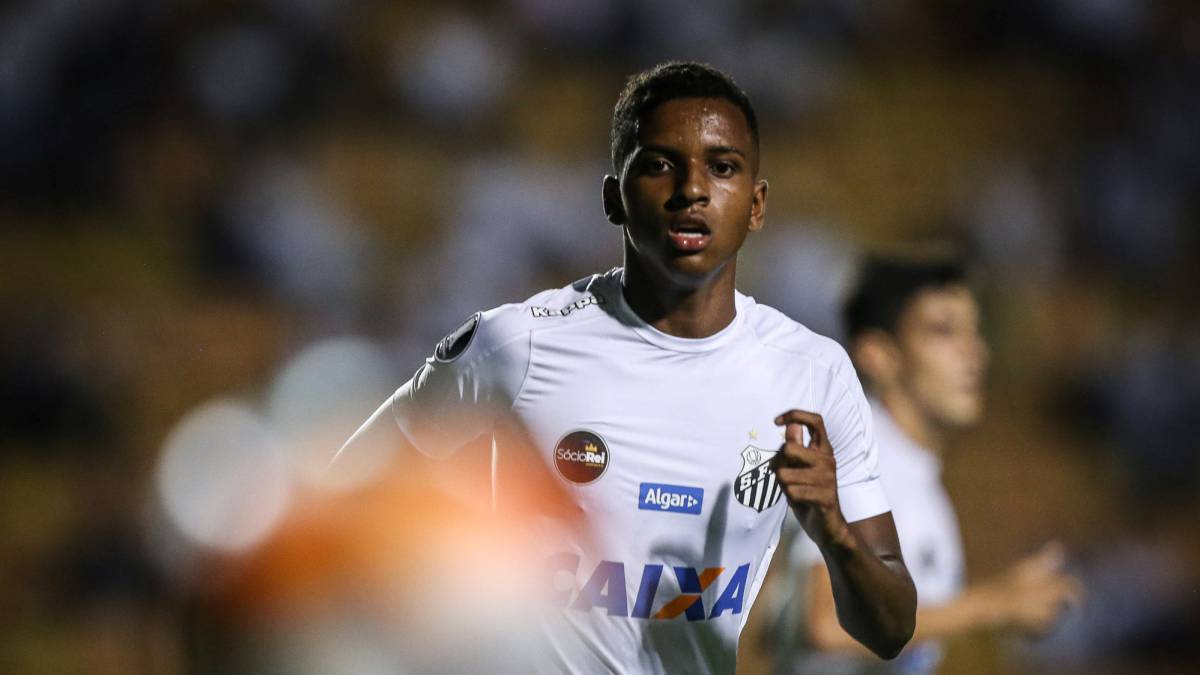 Still drop, but Rodrygo continues to show signs of why Real Madrid disbursed 40 million euros to take the Brazilian jewel of Santos when he was not 18 years old (he reached them last January). On the fourth day of the Brasileirao, without having had luck in the previous three (the first one did not play it, the next two yes and the 90 minutes of each match, but he did not score), Rodrygo exploded being the best of the clear triumph of his team against Vasco da Gama (3-0): scored a great goal, with a career, dribbling and tight shot included, and gave two assists that raise Santos to first place in the table.
A performance that raises expectations in relation to the future of the Brazilian in Madrid. He will join the white discipline in July, although his future is still unknown: Real Madrid's plan is to be part of the staff of the 2019-20 season, but the decision will be Zidane and the deep renewal that is coming could leave him without a place. For now, the player himself made it clear after the match against Vasco da Gama that his room for improvement is huge: "I have to evolve in everything, especially now that I arrive at Real Madrid, the best team in the world. I procuro evolve my level always and in everything, I can not choose, I have to improve in everything to be at the level of my colleagues ".
In fact, and although it had been commented from Brazil that the relationship between Rodrygo and Sampaoli, Santos coach was not the best, the attacker 'peixe' dedicated praise to the Argentine coach: "I think he has made me evolve in all aspects, he is an experienced coach in Europe and that is where I am going now. Concentrate, have intensity, that's what I'm going to find there, he has made me evolve a lot. "
Rodrygo has five matches left of the Brazilian under Sampaoli, as the Brazilian championship will stop after the noven a day for the Copa América dispute. Predictably, Rodrygo will bid farewell to Santos in the Sao Paulo classic against Corinthians on June 12 and then take vacations for just under a month to join the white preseason after them; a pre-season to be defined, but that will start insurance in the week of July 8 to 14.
Photos from as.com