Rins' onboard camera hunts down a commissioner by stealing a piece
It was captured by an on-board camera of the Suzuki, in which it is seen how the bracelet that covers the brake fluid cup is worn, later it was returned.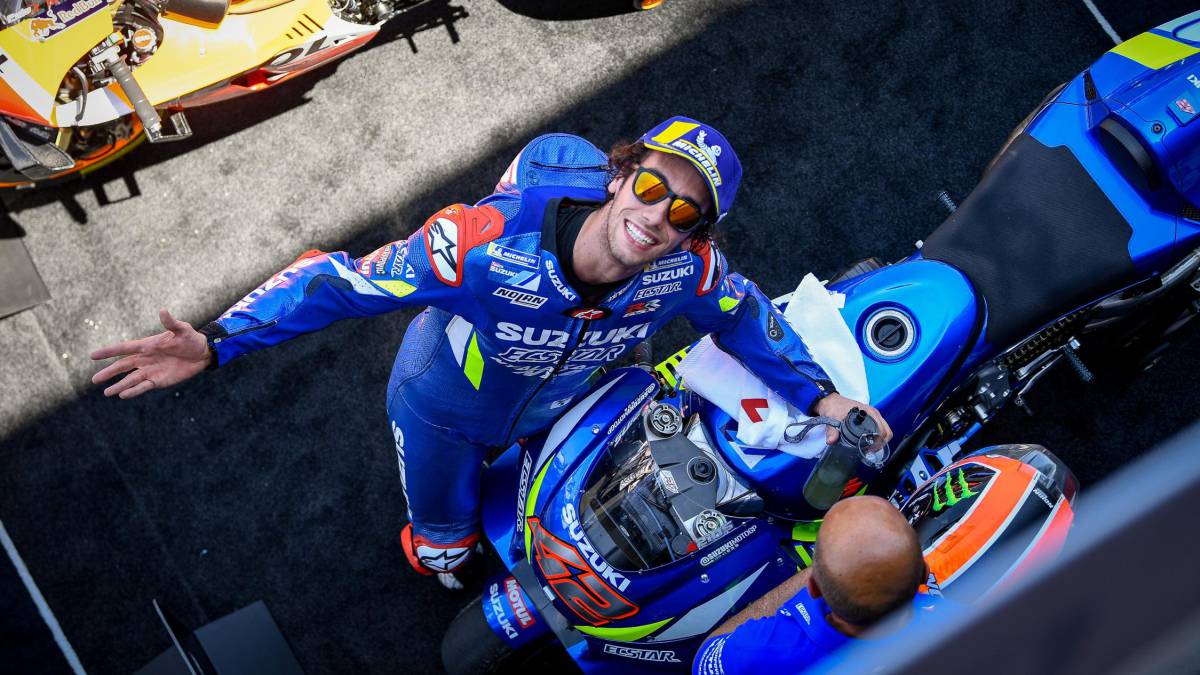 The image of the anecdote of the day circulated through social networks at the speed of gunpowder. After the MotoGP race of the Spanish GP, Rins stopped in between Nieto and Peluqui to get on the fence and celebrate with the fans his great second place. The Catalan Suzuki was in charge of a commissaire, a track flag, which was chased by an on-board camera of the motorcycle, stealing the 42's custom wrist strap that covers the brake fluid cup.
Rins, which had already seen the images when he had to talk to journalists, he started laughing with what happened and explained that "was the oil cover of the brake fluid. I have no words, I do not know what to say, I guess I would be excited. It has recorded the Suzuki S and a 42. If I see it in Wallapop I will buy it. (Laughter). I'm willing to exchange it for a slider and if I have to bid for it, I'll get up to a thousand euros. " But we will not have to pay attention to the online auction houses in the coming days as the curator finally returned the wristband.
Photos from as.com