Rins departed the 'spoiler' of the Suzuki in the Jerez tests
The mark of the big 'S' installed the deflector in the tests of the Andalusian layout. And the pilot broke it shortly after leaving: "He's so short that I went to the gravel and he started."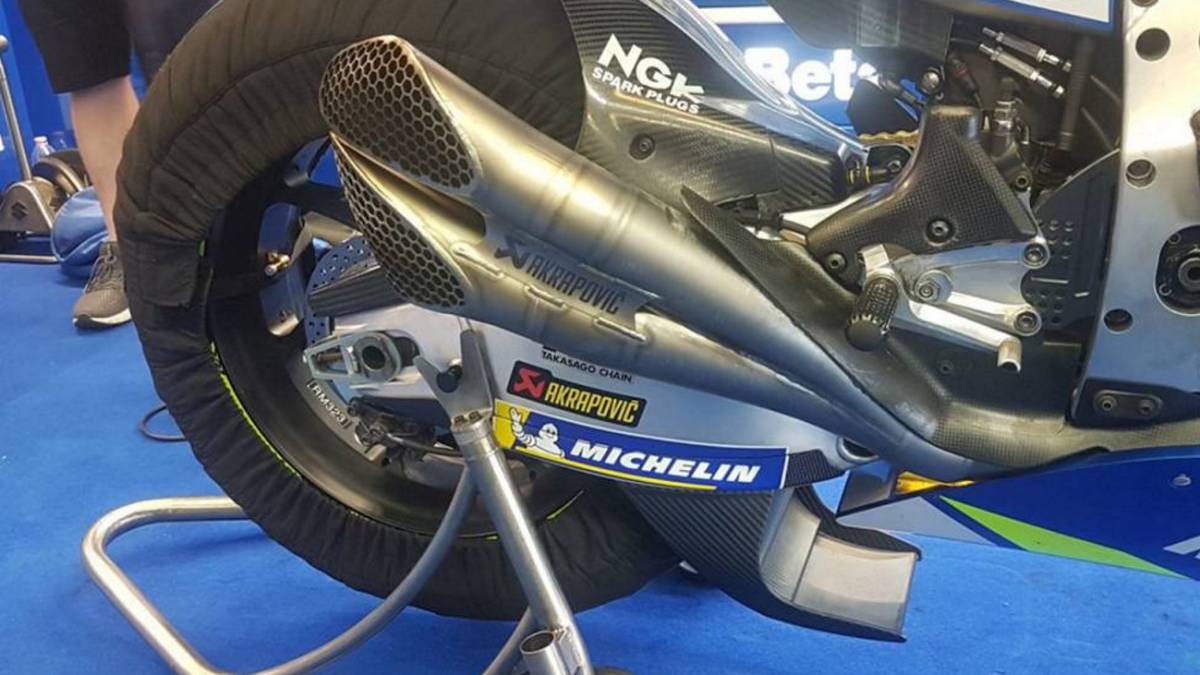 During the past test of Jerez after the GP of Spain, Suzuki tested on the bike the 'spoiler' of the discord, that Ducati premiered in the first race in Qatar and that the other factories have been building and homologando for their mounts .
And the first experience of Álex Rins, second classified in the general to a point of Márquez, could not be more strange. And it is that the appendix of the Suzuki was split shortly to premiere. Its size, possibly one of the largest as can be seen in the photo, and its short distance to the ground, took care of it: "We had a small problem with the deflector I put it on the first exit and broke it, I did not know it was broken, it's so short that I went to the gravel and it started, I went four more laps with that broken without realizing it and what I noticed is that the motorcycle he moved a lot, "commented the Suzuki driver to gpone.com.
In more detail about the benefit of the piece, Alex Rins commented: " I notice the most stable motorcycle. more accurate and moves less ". Besides the deflector in Suzuki they worked to improve the rhythm to a return, only lunar of Rins this season, since its results in classification force to him to great comebacks in race: "we tried something of electronics to be somewhat faster in the sessions of classification "
Photos from as.com