"It's ridiculous what Toronto is doing with Marc Gasol"
Blazers pivot Jusuf Nurkic says the Raptors are not taking advantage of Marc: "They're only using 5% of their skills."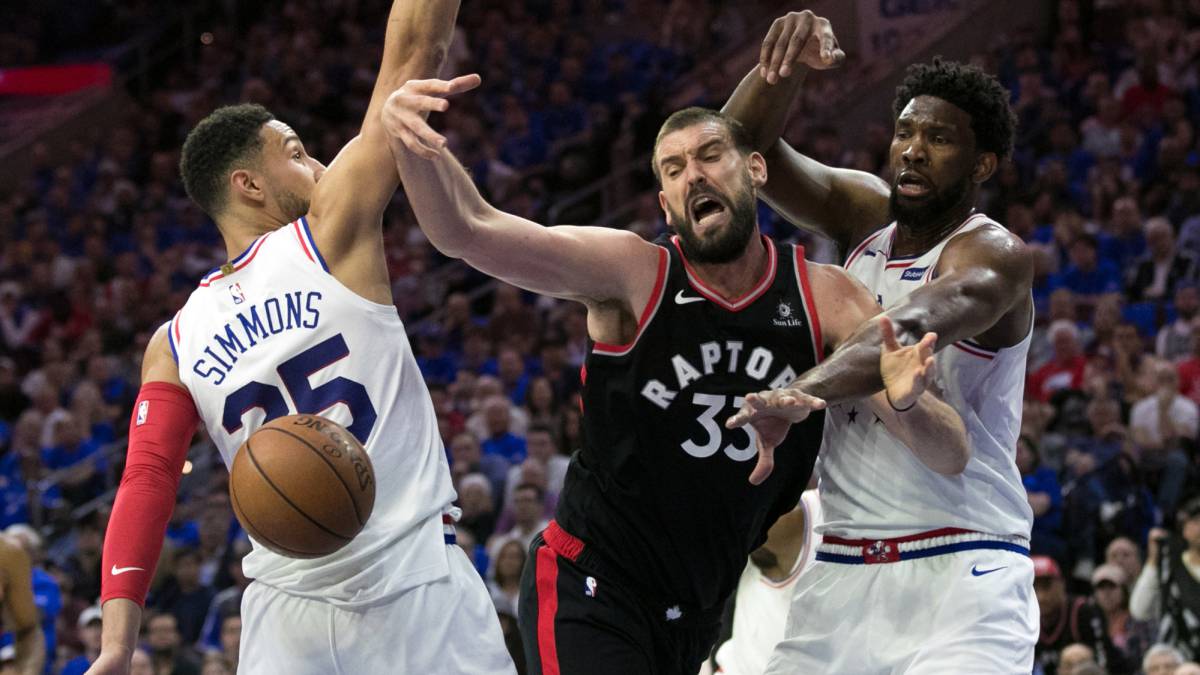 Despite starting their series of semifinals as favorites, the Toronto Raptors have lost the court factor against the Sixers and fall in the global 2-1 tie. One of the main reasons is the level that are showing players like Jimmy Butler or Joel Embiid: very difficult to defend and tremendously differentials on both sides of the track. The pair of dancers of the second of these is Marc Gasol, who was signed in February thinking about this type of meeting and the importance that they bring, but of which his team does not take advantage of his potential, as recognized by Jusuf Nurkic.
El pivot of the Blazers, who broke his left leg a little over a month ago, has been pronounced on the level of Marc Gasol in these playoffs. The Bosnian, rather than pointing to his partner, emphasizes through social networks that the culprit that does not perform at their level is his own team.
The Spanish began being a substitute in the block led by Nick Nurse, but at Little time was made that in the starting quintet. His role in the first match of this tie, where he showed a great defensive display against Embiid, was fundamental. However, offensive production of the center, like the minutes played, has been decreasing periodically since he began to wear the shirt of the Raptors.
Marc has averaged 5.7 baskets of 12.9 shots in the field 53 matches that he has played with the Grizzlies this season. The rest of the course, with the Raptors, has signed 3.3 hits of 7.2 shots to basket, and all this playing an average of 8 minutes less (25 per game) in the Canadian franchise. It is true that his track minutes have increased during the eight games played by Toronto in this post season, but his production in attack continues to decline: in 27 minutes he scores 2.6 baskets of 6 attempts per game. Or what is the same: 7.8 points per duel. A figure far from the 17.2 that has averaged for the rest of his career in the playoffs.
This aspect is becoming an problem for the Canadian bloc. They need more than ever to exploit the full potential of a player who has already demonstrated on many occasions the amount of resources he has in attack, either in the paint or from the perimeter .
Photos from as.com