Ricciardo and the elimination of Alonso: "A relationship of love and hate ... and this year it's hate"
The Australian confesses that he has no experience in IndyCar or ovals. Bottas did not know that the classification was disputed and Kubica defends the Asturian.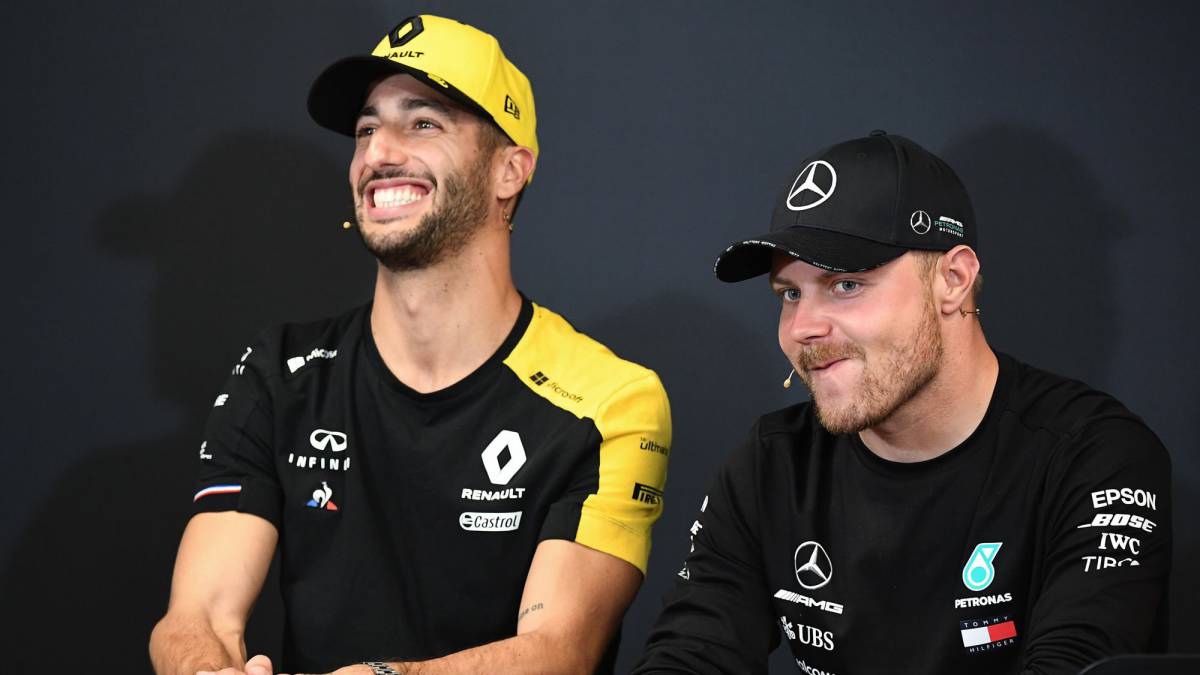 There was not much talk about the Indianapolis 500 classification, although it is true that the subject flew over some cliques in the Monaco paddock, more for the journalistic interest than for the pilots who are part of the grid. At the press conference prior to the grand prize there was a question about it for the five present there who only answered two. Although, really, Daniel Ricciardo was the only one who deepened something about the elimination of Alonso in Indy.
The Australian of Renault: "I did not have many expectations because I've never done it, drive an IndyCar or be in an oval. easy or difficult, although obviously I trusted that it could be relatively competitive because he is a very, very good driver, very motivated, and he already showed it in 2017. I guess this year it was reflected that somehow you need to be a good driver, but that The margin of the set-up and that kind of thing is very important Everything has to work and that's what racing cars have, that generates a relationship of love and hate, and this year it has been hateful. It's sad because as part of the F1 family I wish him the best, but they are reasons I can not explain, I am not in that world. "
Valtteri Bottas assured that he was not following the competition, that only come comments: "I did not really follow him, so I can not say much. I've heard that it has not been classified and that there was a problem during the tests, and things like that, but being honest before that I did not even know it was being held. "While Roberto Kubica, close to the Asturian driver:" I never comment on anything that I do not have enough information Looking at the classification it is easy to arrive at erroneous conclusions. We know how good Fernando is and he showed it there two years ago fighting to win in his debut. This year did not work, but there is not much more to say. "
Photos from as.com