Red Bull already has a chassis to win races with Honda
The improvements of the chassis work and in slow curves the car has taken a leap of quality. "Monaco, Singapore and Mexico", where Verstappen thinks they can do well.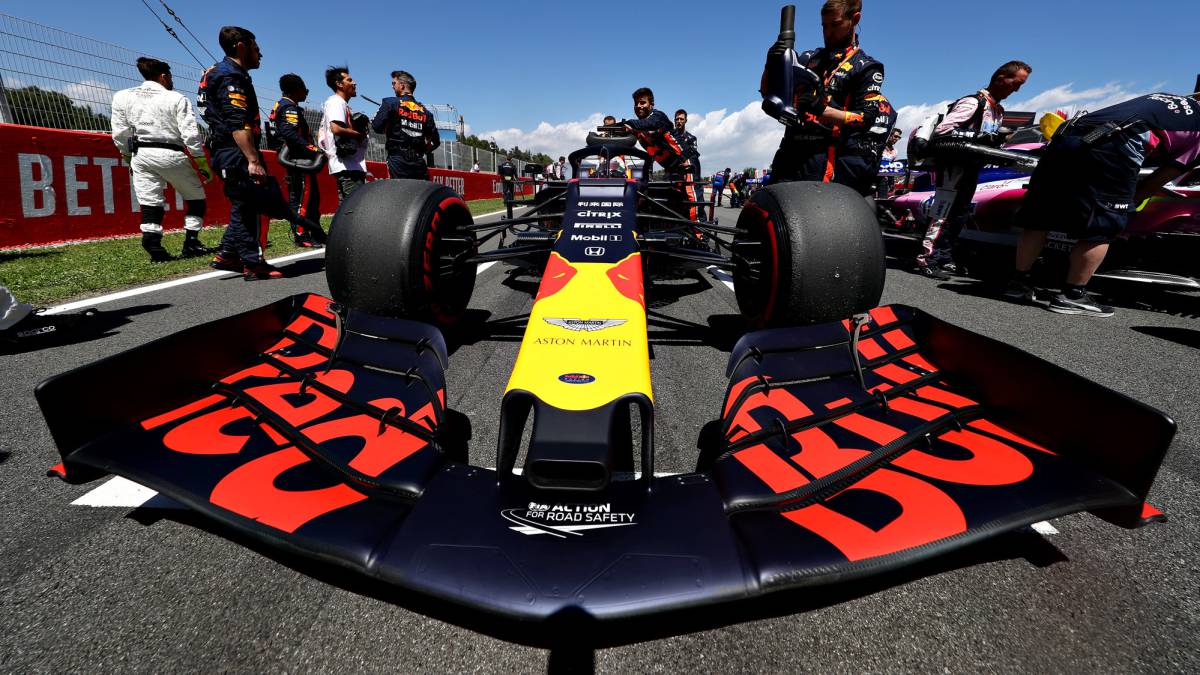 With the improvements introduced in Montmeló, Red Bull has corrected a good part of its chassis problems. It does not have a Mercedes, nor a Mercedes engine, but the Milton Keynes team has been able to steal two podiums from Ferrari when it was assumed that Maranello I would be fighting for the World Cup directly with the Germans. There is optimism in the energy box and part of the credit is Honda with a motor that stands out straight. Max Verstappen is third in the World Cup classification, far from Hamilton and Bottas but in front of Vettel and Leclerc.
The 21-year-old Dutchman is demanding now that he sees that there can be a development work: "I think that at this moment we are not better that Mercedes in any curve, so I do not know It's okay, we do not have a bad car, but they are a little faster anywhere, in medium and high speed curves it is very similar, although in the end it depends on the load aerodynamic you ride every weekend. " In his case, he believes that the clues that will most favor the RB14 are "Monaco, Singapore and Mexico" .
Honda introduced improvements from Baku that have responded, especially at top speed, and which is expected also more consistency and reliability Toros Rosso of Kvyat and Albon were fighting in the top-10 in Barcelona, which confirms the step forward of the power unit, and even Gasly starts to sing and find the rhythm as second driver, qualifying sixth and finishing the race in that position, fighting even with Leclerc when the test was relaunched after the safety car.
In Monaco many are marked as favorites, among other things because last year they were there with a certain advantage that allowed a great triumph of Ricciardo. Verstappen is not so blunt: "In slow curves Mercedes was very strong in Barcelona and that's what we have in Monaco, so they will continue to do pretty well there." refers to the four tenths lost with respect to W10 in the third sector of the Circuit (although two ahead of Ferrari), a good reference considering Monte Carlo. Although it will be necessary to wait for the most exciting classification of the season to consider Red Bull a rival at the height of Mercedes.
Photos from as.com