Real Madrid and the Bernabéu sent forces to Casillas
Players and fans took advantage of the game against Villarreal to show their affection again to the Porto goalkeeper, who suffered a heart attack this week.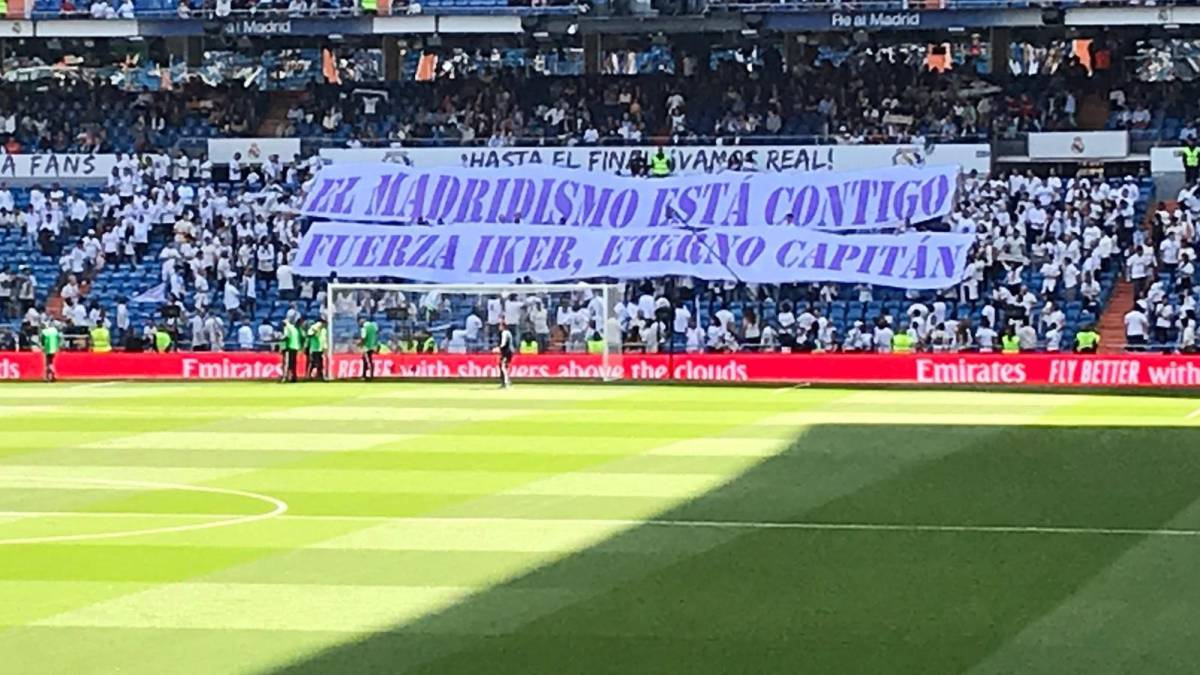 Four days ago, on May 1, the world of football was shocked by the news from Portugal of infarction suffered by Casillas while training with Oporto. From that moment there was a continuous trickle of affection and support that has arrived today at the Bernabéu, the doorman's house from 1999 to 2015.
Casillas, which as has been counting As on foot of the CUF Porto Hospital progresses satisfactorily from acute myocardial infarction, was honored by the players and the fans of Madrid against Villarreal. Zidane's boys jumped on the lawn with shirts that read "Iker, everyone with you". On the other hand, the grandstand remembered its idol with a banner of the collective Grada Fans with the motto "MADRIDISMO IS WITH YOU, FORCE IKER, ETERNO CAPITÁN" . From that same sector, after the initial whistle, several chants began in honor of the mostoleño.
Madrid has been very aware of Casillas since the mishap was known, after which he issued an affectionate statement sending force to his "beloved captain" . This Sunday, under the headline "IKER, all with you", took him to the cover of Grada Blanca, the club's magazine for the fans present at the stadium. Besides in private and through social networks, Zidane himself had asked to speak before the press conference before the match against Villarreal to remember him.
Photos from as.com