Rayo Vallecano and Huesca descend to Second
The victory of Valladolid in Zorilla against Athletic condemned LaLiga 1 | 2 | 3 to the Madrid team. The Huesca fall to the well after his first campaign in the elite.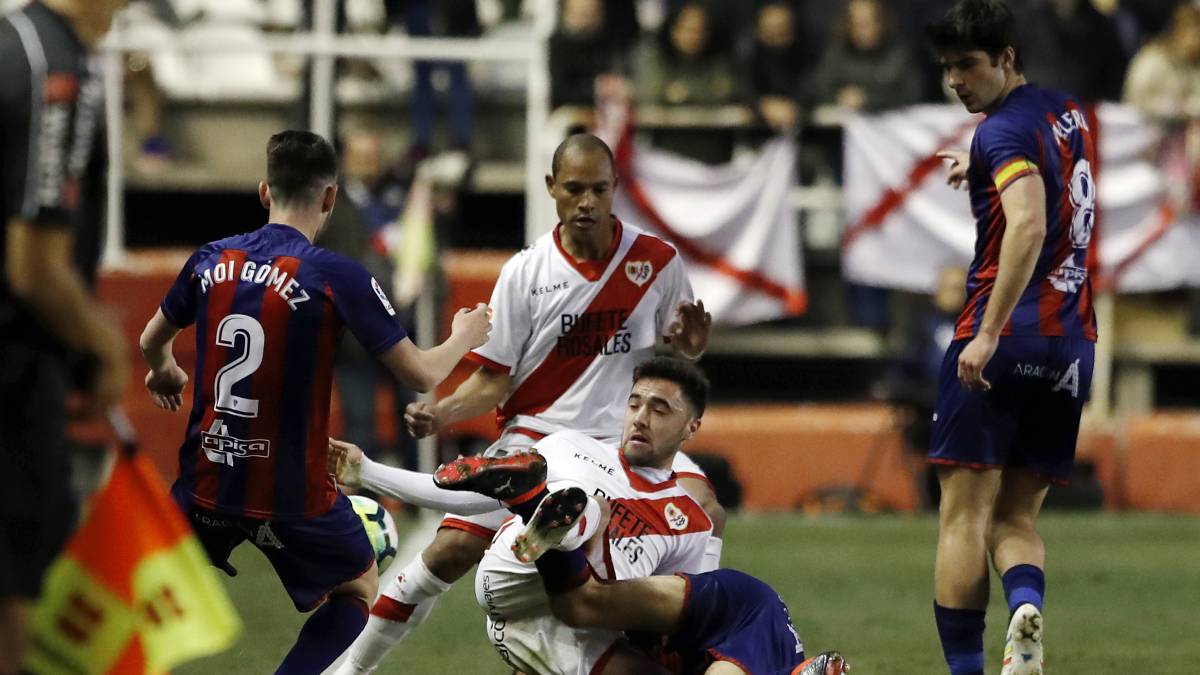 After the overwhelming defeat at Ciutat de Valencia (4-1) was a matter of time (only miraculously saved him a fourfold draw at 37 points) but the victory of Valladolid in his stadium against Athletic sentenced Rayo Vallecano to Second Division .
The descent culminates an irregular season of the people of Madrid who fall into the pit of LaLiga 1 | 2 | 3 a season after climbing. During some sections of the season Vallecas was dreamed of salvation but the reality was different. He has only been four days outside the relegation places and the change of trainer of the hero of the ascent, Míchel, to an old one known as Paco Jémez did not give the expected results. Little reaction. With the Canarian coach have added only eight points of 24 possible: two wins and two draws. Míchel left the penultimate team, to six points, of the fourth by the tail, the Villarreal. Now it descends in the absence of two days to contest.
It is the seventh descent of the Rayo Vallecano from First to Second in its history. The last was in the 2015-2016 campaign, curiously with Jémez in the bench rayista.
Sad farewell to Huesca
In what was his first season among the greats, the Huesca says goodbye after a painful defeat to the Valencia (2-6)
After a promising start (victory and draw), on the fifth day he fell to the relegation places he could not get out of throughout the season. I pestered to chain up to six games without losing, those of Francisco had very complicated the salvation and finally the defeat in El Alcoraz has condemned them to the category of silver. Neither Leo Franco nor Francisco afterwards have been able to refloat the Huesca. Debut bittersweet in First.
Photos from as.com