Poulidor: "Van der Poel should run the Tour in the future"
The Frenchman encouraged his grandson, winner of Through Flanders and Amstel Gold Race in 2019, to be tested in the great gala round, where Poulidor took the podium 8 times.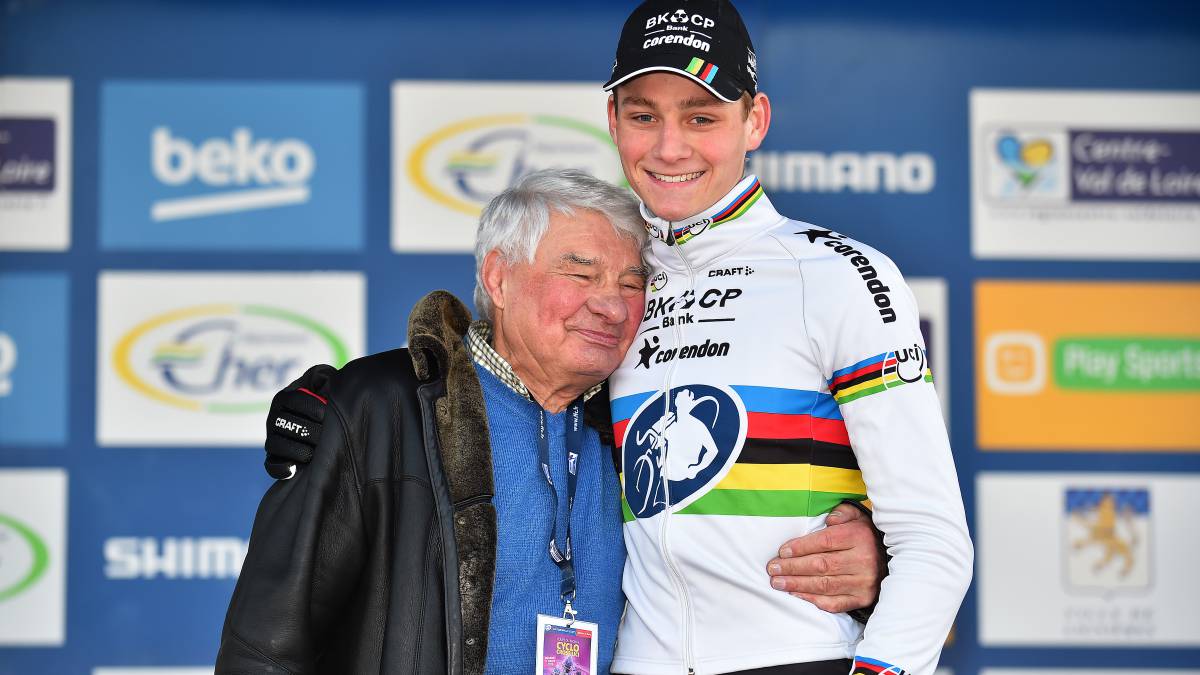 Raymond Poulidor wants to see his grandson Mathieu Van der Poel compete in the Tour de France. 'Poupou', who climbed to the podium of the Gallic round eight times, said in an interview with the Dutch network NOS that he would be delighted to see his grandson in the gala round. "One day I think he will want to run the Tour, who knows but I think he should do it in the future. Although I do not see him renouncing cyclocross, for him it is sacred" .
Van der Poel, current champion of the cyclocross world, will put He ended his road season at Puivelde Koerse on May 15 to focus on the MTB World Cup since then, although he could return to the route at the Yorkshire World Cups after the siren chants of Dutch coach Koos Mierenhout. Van der Poel will pass to MTB after a great season on the road in which he has won Through Flanders, Amstel Gold Race and Flecha de Brabant among other tests and has been fourth in Ghent-Wevelgem and Tour de Flanders. Some successes that applauds Poulidor with pride. "He has already done great things at his age and has adapted to all the disciplines of cycling."
Poulidor believes that Van der Poel will improve the results achieved by himself and his father, the also former cyclist Adrie Van der Poel. "If he does not have problems in the Tour of Flanders, he would have been the winner, he was the moral winner that day, he has the genes of his father and grandfather and he will be better than us" .
Photos from as.com