Pole de McPhee repescado of the Q1 with Ramírez sixth
The Scot got the pass to Q2 leading the playoffs and became the fifth poleman of the season in the category, with the asphalt already dry.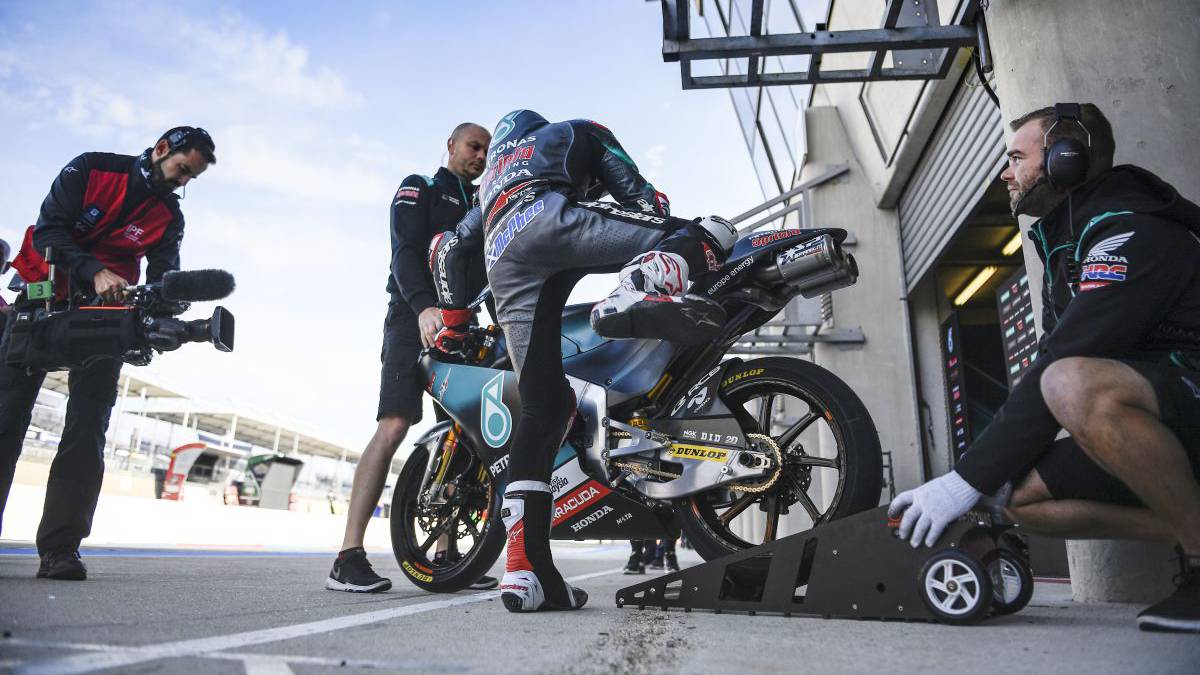 First in the purgatory of Q1 and first in Q2 in which the first 18 seats of the Moto3. grid are decided. That's how well it has been given to McPhee on the Saturday of the French GP. The Scottish driver has signed his fifth pole in the category in Le Mans and has become the fifth poleman of the course, which speaks of the equality in this category without a clear reference, as was Martin last year or Mir It makes two.
Al British Petronas Sprinta Racing will accompany him in the first line Arbolino, which exceeded by 190 thousandths, and Ogura. Ramírez was classified as the first of the Spaniards in the sixth place, closing the second row behind Suzuki and Rodrigo.
The eighth position of Fernández and the tenth of García merit the merit, although both will leave 12 positions behind when they are sanctioned for running too slow in the FP2. The Spaniard arrives here limping for a metatarsal in the left foot and the Valencian did not run last year in this scenario, in the FIM CEV Repsol, for having a broken femur. Lopez (19º), Masiá (23º) and Pérez (25º) .
finished more behind
Photos from as.com