Pole de Dalla Porta with Canet seventh as best Spanish
The Valencian stopped his KTM at the decisive moment of Q2 and will open the third row, accompanied by Ramírez and Arenas.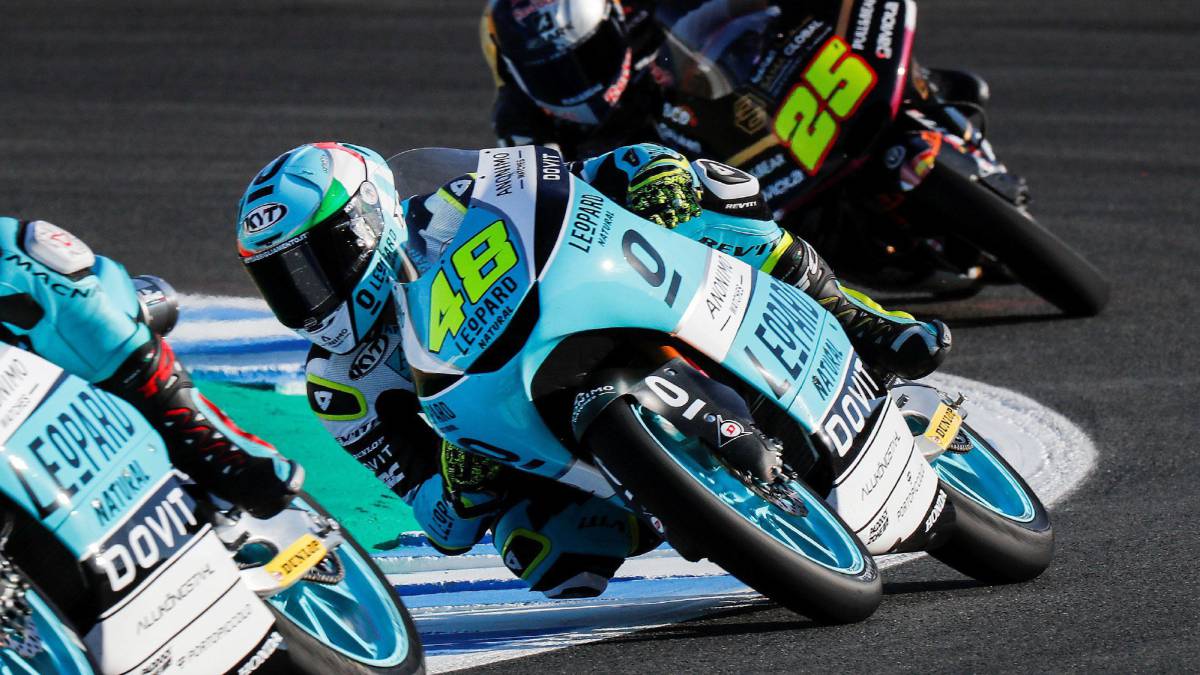 It is strange to see the first two rows of Moto3 without any Spanish driver in them. The best of ours was Canet, who will start seventh, opening a third line that will also be Ramírez and Arenas. And is that the three were almost half a second from 1: 46.011 obtained by Dalla Porta with which he won the pole, the first he achieved in the World.
With the Italian, are already four different pilots who have achieved the pole in the first four dates of the season: Canet, Masiá, Antonelli and Dalla Porta. The Italian of the Leopard benefited from the fright that Antonelli gave him in the last corner, because went down in half a second the best time before being about to come out by ears.
As for the leader of the category, Masia, came to the Q2 repescado of the Q1 and it will touch to him to overcome in the race from the fifteenth place. If a category in which such a bad position on the grid does not separate a pilot from the podium, that is Moto3, although the Valencian already knows that he will have to paddle a lot.
Menos problems in the exit will have the members of the first row, formed by Dalla Porta, Suzuki and Vietti. From the second, Antonelli, Foggia and Rodrigo. In the third will be the three Spaniards already mentioned and more back will Fernández 17º, García 19º and Pérez 25º.
Photos from as.com