Pellegrino's dilemma in the last days of the League
The coach of the Leganés must choose whether to give opportunities to the less usual or bet on his eleven gala to maximize their options to surpass the barrier of 50 points.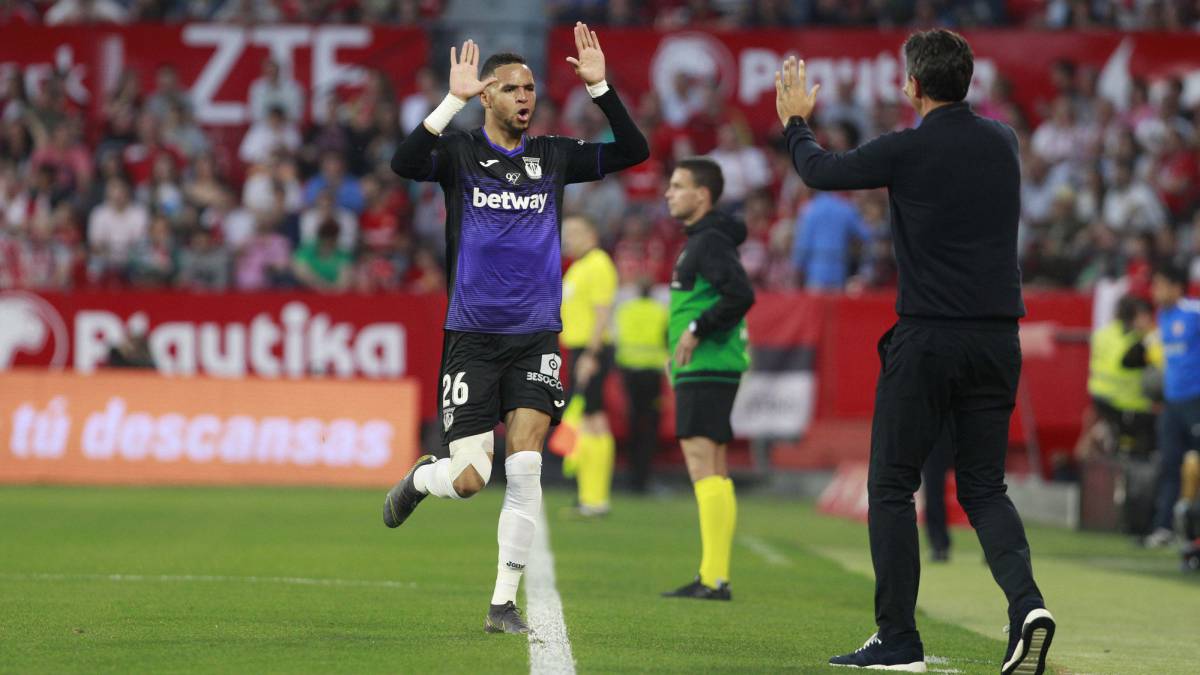 It's over. The final solution has been slow to arrive. But it ended. El Leganés sealed last Friday his stay in Primera goleando Sevilla (0-3) . Although in the club considered the stay as of April 7, when he tied with Alavés in Mendizorroza (there were achieved 40 points ) it has not been until now that those of Mauricio Pellegrino made the reality of permanence arithmetic. That's why El Flaco has hardly touched the lineup. Almost always play the usual. If the goal is reached, the dilemma comes: to give minutes to the less usual ones or to bet on the ideal eleven to squeeze the remaining six points in play?
Pellegrino has already hinted at a press conference that there will be a bit of everything. "It's something I'd like to see some other player, obviously," he said before traveling to Pizjuán. His comments read between the lines that there will be occasion for the Argentine coach to give minutes to infrequent players.
Men like Lunin, Arnáiz, El Zhar, Eraso, Ezequiel Muñoz, Santos, Szymanowski or Merino queue at the door of the preparador waiting for this opportunity. All of them have barely enjoyed starting opportunities except at times when the circumstances (injuries, penalties, rotations in weeks of three games) have opened the door of the eleven.
Some cases are striking, like those of El Zhar (no he has been a starter in Liga since November), Arnáiz (with the competitive high since January) or Eraso (he has oscillated from eleven to the stands with relative frequency). Others could have an impact on the future development of the template as it happens with Lunin (the Leganés wants to keep it) or Szymanowski (could be reconverted to left-handed lane for the next season) .
A good bunch of names that Pellegrino usually piropear ("There are many guys who have played less than they deserved and what I would like") and those who have two games to return to the eleven in some final rotations that, if given, could be massive (new top-down ) or subtle (small modifications of the usual equipment) .
Espanyol in Butarque and Huesca in the Alcoraz will be the rivals before which Pellegrino must make the decision of whether to open the tap of opportunities or continue with the ideal team in search of two wins that would allow the Leganés to close its best season in First with 51 historical points.
Photos from as.com