Paco López: "At no time I feared the descent"
The coach of Levante still lives in a cloud after achieving permanence in Girona. Now, he hopes to consolidate the team in First and "learn from mistakes".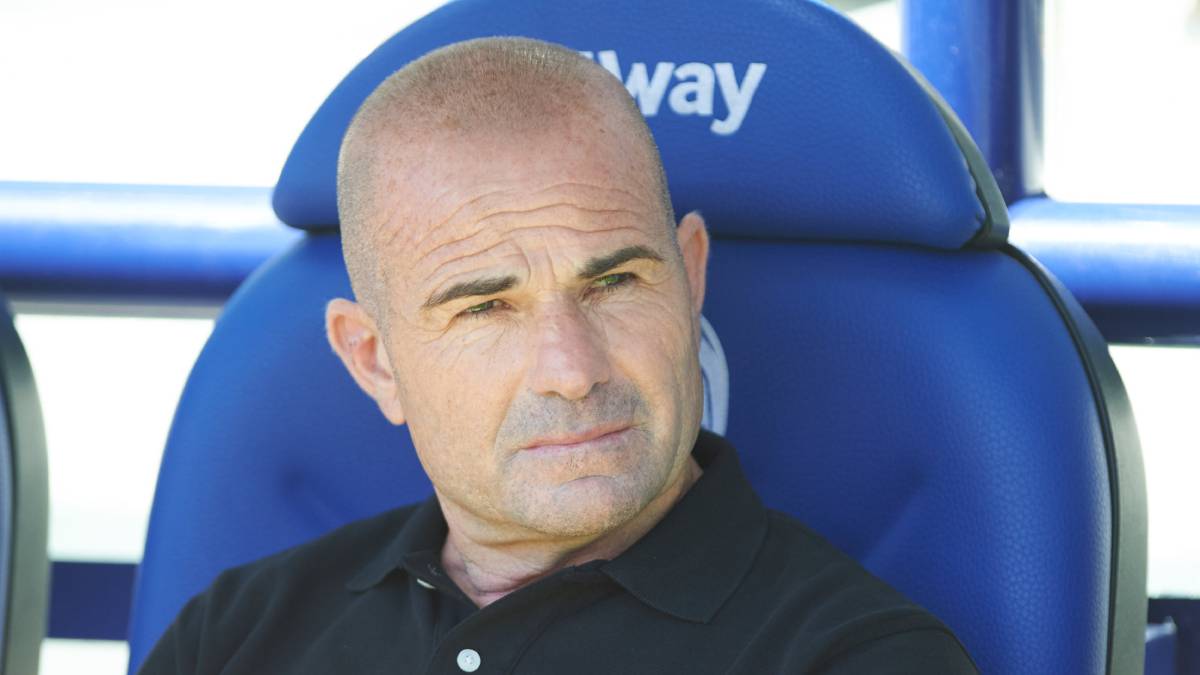 How did Bardhi's goal live?
With great joy. But I did not have time to think much more. There were six minutes left and the discount. I was watching the game. My mind was thinking about how to send messages.
What note does it give to the year?
Uf. It is very difficult. So many things have happened to us that the analysis is complicated. The only thing I can say is that we have overcome many difficulties and many of them have not been normal. What I do have clear is that the team has made merits to not suffer so much.
But he knew how to manage those moments ...
A so it was. If we had added four or five more points before we would have fought for Europe because the dynamics were good.
And Toño?
Not normal. That affected and a lot. Then there was Jason, the decisions of the VAR in very close games ... All this has served as learning. The important thing is that the club returns to be in First and we will also self-criticism.
When began to live late?
Against Espanyol or against Betis. But at no time I feared that the thing could go and that we would go down. I never saw the team or the players nervous.
Al the end, the VAR was key in Girona ...
I am a defender of the VAR and what has happened has to serve to improve. It was the first year and there were games in which the application was not successful. Just as that play was reviewed in Girona there were at least three games in which it would have cost nothing to review.
How do you see your future?
In principle there is no problem and I will continue a safe year. You have to sit down and talk. There will be a meeting between the president and my agents and I do not know what agreement will be reached. I have always noticed Quico's confidence and the clause, if we kept in First, it was not going to be used. The trust they gave me was going to return respecting the year.
Do you see another year with Tito?
Why not? It is not my decision and my relationship with Tito is excellent. I have not had any problems with him and logically we have had different opinions on things, but I am very comfortable with him.
What project for the future is expected?
No I stopped to think. We have a league match against Atlético and we want to win. Starting next week we will focus on the future project. You have to analyze many things with people who finish contract, those who do not, those who can leave ... The idea is to consolidate what we have done.
What has to change for the better?
Always there are things to improve. You have to do self-criticism. The club keeps growing in many aspects and we have to try to grow everything at the same time. We must learn from mistakes. The important thing is to consolidate Levante in Primera.
. Do you expect Vezo to continue?
Vezo has helped us a lot. He has done a very good second lap. Borja Mayoral too, but they belong to Real Madrid and Valencia. As a coach, I am happy with them.
What about Vukcevic?
The people have spoken a lot and helped us in this final stage. It has been given importance for his signing and it is not easy to see every day saying that the most expensive signing Levante does not play. The noise is understandable, but as a coach I have to isolate myself from everything.
Who do you remember right now?
It has suffered many people with this, first the fans. I especially remember Pedro Catalán and my wife, who also has a constant struggle. With them you see that the drama of football must be relativized.
Photos from as.com