Open war between Ajax and PSV for the transfer of Bergwijn
The player's agent has commented that he has already contacted Overmars. PSV do not see an option: "We have no news about this, sell it to Ajax is not negotiable."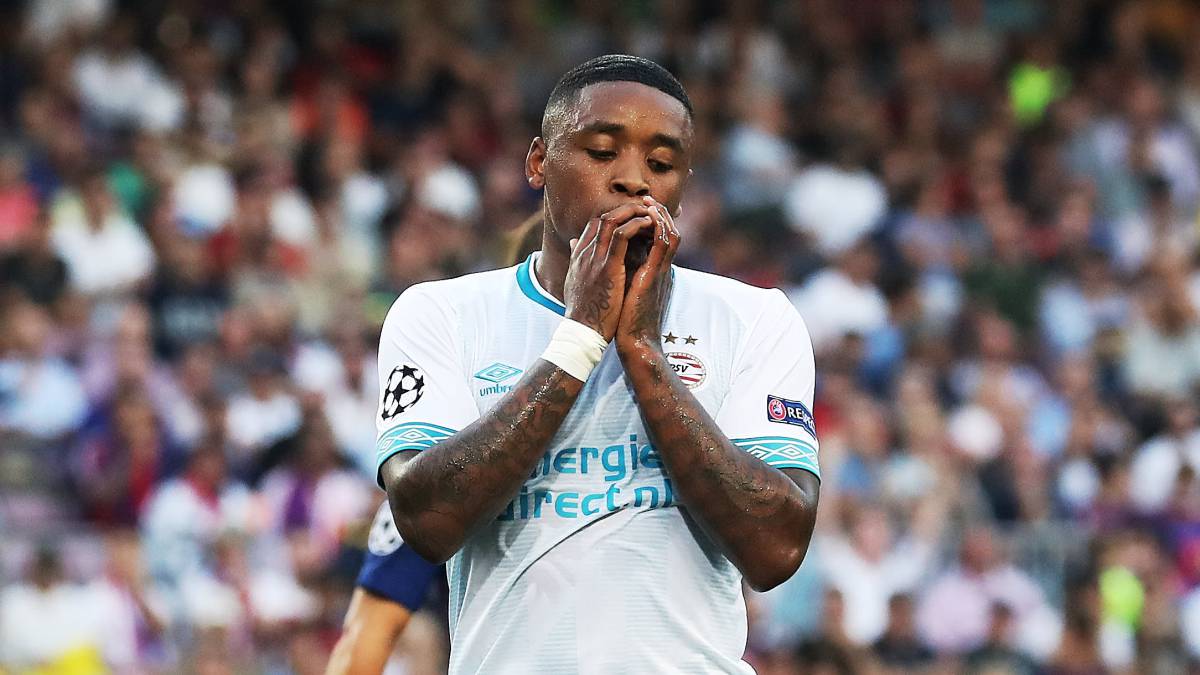 Ajax has signed one of the best seasons of its history and is already thinking about how to maintain the level of a squad that could lose several important pieces this summer. After signing to Scherpen, Pierie and Marin during these last months, now has his eyes on Steven Bergwijn, striker of PSV.
Your signing will not be easy on the part of Ajax. Obviously, his biggest rival does not want to sell to one of his greatest talents. According to De Telegraaf, in Eindhoven expect it to be the most expensive sale in its history, which should exceed the € 34M from Memphis Depay in 2015.
In this same medium, the player's agent confirmed that he has already spoken with Marc Overmars about a possible signing The player already belonged to Ajax in his youth, as he was in the ajacied youth academy until he was 13 years old. However, the bad relationship between coach Orlando Trustfull and the footballer's father caused him to change clubs. Bergwijn wants to know where he will play next season before the League of Nations begins. PSV have made it very clear that they will not sell it to their biggest rival: "We will not sell to Ajax, not for 30, 40, 50, 60 or 70. The answer is still no," said John de Jong, club manager. The idea of the player would be to play for the league champion a couple of years before making the leap to a great European league.
Infinity Donny van de Beek, aware of the rumors, commented on an Instagram publication of his selection partner "Altijd welkom" ("Always welcome").
The 21-year-old Dutchman has signed the best season of his short career with 15 goals and 13 assists, in addition to his debut in the national team with which he will play in the final phase of the League of Nations this June.
Photos from as.com