Official: Setién leaves Betis
The Santander coach leaves the victory at the Bernabéu as an epitaph. "Maybe I have not understood the idiosyncrasy of this club."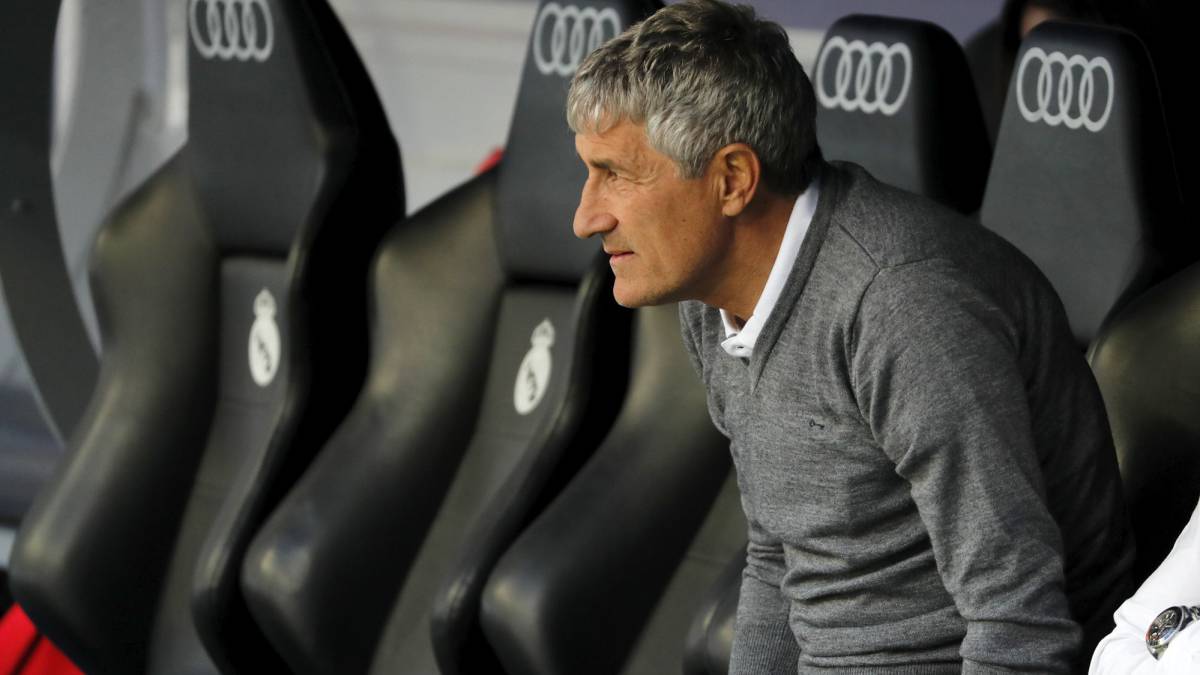 Quique Setién will no longer be the coach of Betis during the 2019-20 campaign despite having one more year of contract. The technician leaves in mutual agreement with the club of Verdiblanco and just after a victory at the Santiago Bernabéu, the second in two campaigns, a journey in which he classified the team for Europe, reached the semifinals of the Cup and achieved triumphs at Camp Nou, Nervión, San Siro or Chamartín, twice in a row. Achievements that have not been enough so that go good part of the Betis fans would not have lowered his thumb several games ago.
The Spaniard will not travel to the United States minigram on Monday in which Betis will play two friendly matches those who will miss their international and injured players, and who will finish for the green and white team this season. The team Marcos Álvarez and Alexis Trujillo, current technical secretary and right hand of the sports vice-president Lorenzo Serra Ferrer, will be directed.
Although he referred to an official statement of the club about its continuity, which occurred at 4:00 pm on Sunday, Setién left several epitaphs of his stay at Betis during the press conference after the match against Real Madrid: "We have to understand the idiosyncrasy of this club, this city and this hobby that we have." Surely I have been one of those who have not done so since I arrived, I should have empathized more with some situations. There are many positive things but our fans, like most of the hobbies in the World, all they want is for their team to win and when this does not happen we already know where we are the coaches and what that means ".
" Sevilla you have to know her to understand the passion. have educated me much better in that aspect. You have to look at the history of Betis to put it in context. I go out to the street and there are many fans who give me a hug, the other day the partner four hundred and something, with 75 years, he thanked me. And I'm not left with the screams or frustration, but with that, "added the Santander coach.
El Santander abandons Heliopolis after two seasons at the head of the verdiblanca template, with a balance of 39 wins, 22 draws and 33 losses in 94 He managed to qualify for Europa League in his first year after four years without achieving it.
Photos from as.com