Official: Durant will miss the first game of the final of the West
As the journalist Ramona Shelburne has reported, the forward will miss the first game of the Western final against the Blazers and is 'unlikely' to play the second.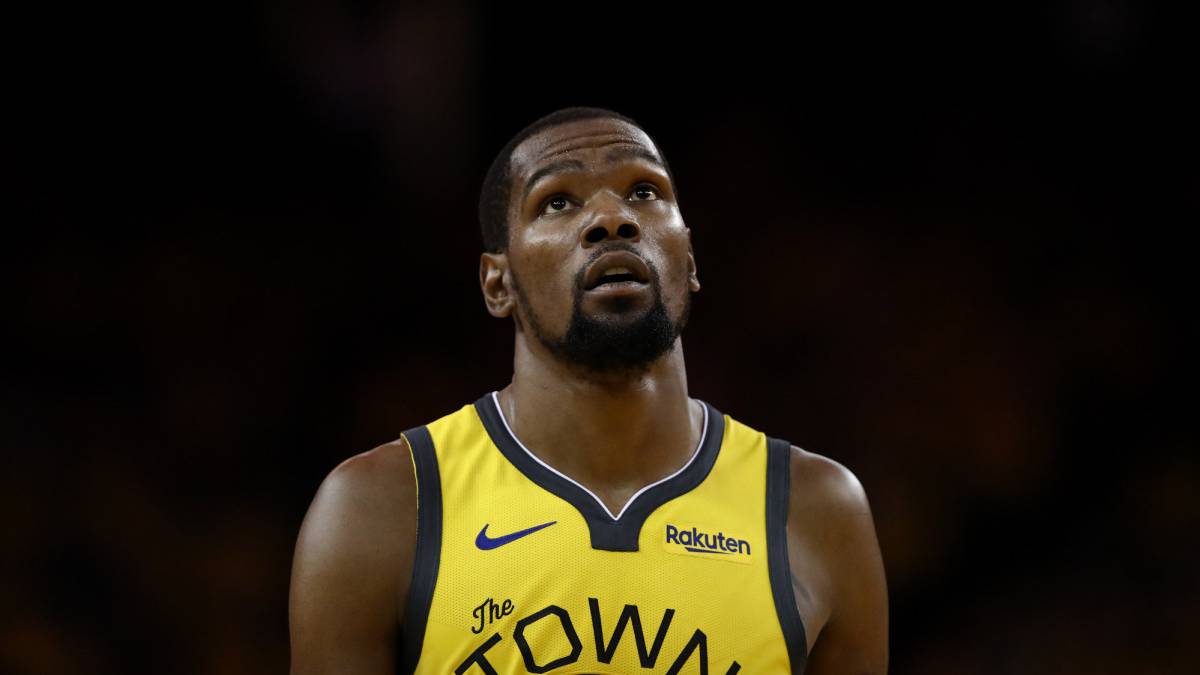 Kevin Durant will not play the first game of the Western Conference finals against the Blazers. This is what the journalist Ramona Shelburne has announced. According to the reporter, the forward will not play this first match (in the early hours of Tuesday to Wednesday at 03:00) and will not be re-evaluated until Thursday, so his presence in the second is unlikely. Remember that the North American player was injured in the fifth match of the Conference semifinal against the Rockets, and that he could not play the sixth match of the tie, won by the Warriors.
The initial prognosis was of a calf injury of the right leg, which could leave you up to two weeks off. After knowing the diagnosis, Steve Kerr was optimistic about the return of the star for the present playoffs if Golden State passed the round, something they finally did. If the initial predictions are met, the forward could return for the fifth or sixth meeting in case they were disputed, although if he shortens deadlines he could return even for the fourth, which will be played in Portland on May 20. DeMarcus Cousins is another player who could also return for this round if positive reports on his recovery continue.
At the moment, the absence of the forward has been confirmed for the first match of the tie and probably for the second. This gives an opportunity to the Blazers, who will play against a Warriors decimated in the first two meetings in Oakland, which will give them an opportunity to start at least one victory and get the field advantage. Yes, Golden State has already shown that it can play (and win) without Durant. Tell the Rockets.
Photos from as.com