Nuria Iturrios wins Dubai in her magical week
Nuria Iturrios won this Friday at the Omega Dubai Moonlight Classic, on the European Tour, after winning the Moroccan Open on Sunday.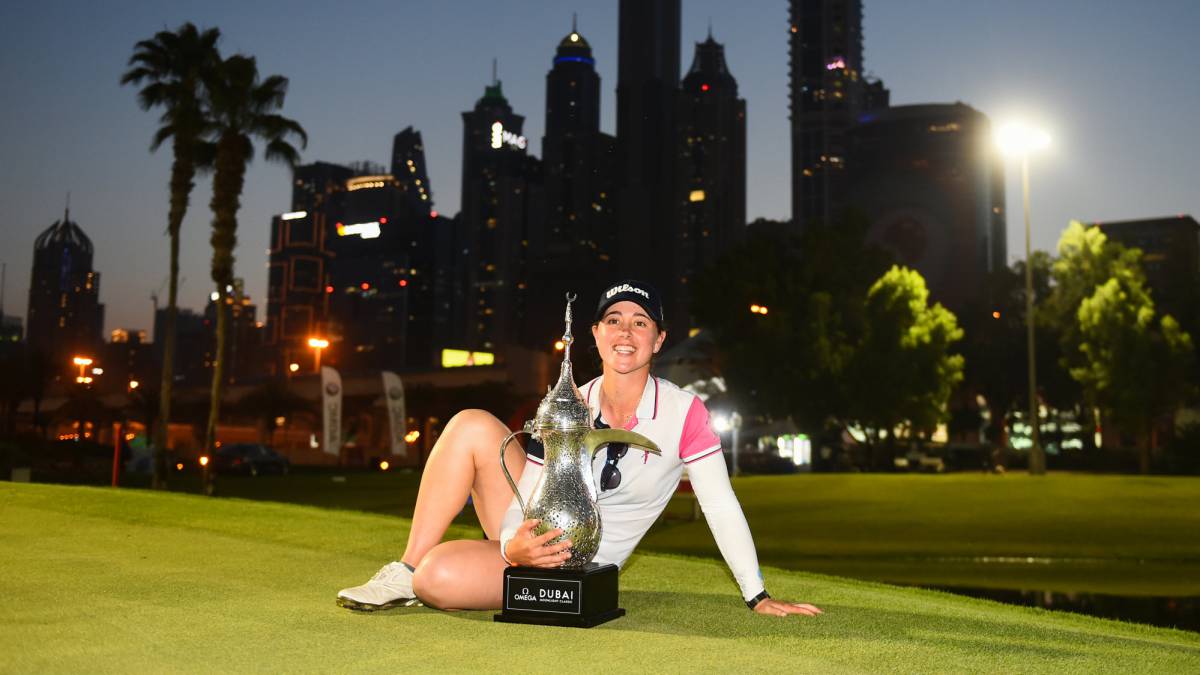 The Spanish Nuria Iturrios won this Friday at the Omega Dubai Moonlight Classic, the European Women's Golf Circuit, which takes place at the Emirates Golf Club, continuing a magical moment that took her last Sunday a to conquer the Morocco Open. Nuria Iturrios, who started the third, and last, co-run alongside the Esther Henseleit, signed a card with 71 hits (-1), for a total of 206 (-10) on Friday. and the third tournament of his career.
A a coup have ended the aforementioned Henseleit, who went to a 72, and also German Olivia Cowan, who made 71 strokes in his last trip. The triumph of Nuria Iturrios, Balearic of 23 years, arrived suffering in a day where he began in an overwhelming way, because with two 'birdies' (holes 2 and 3) he went soon to -11, leading with three shots of advantage, but immediately was equaled after committing a 'bogey' (hole 6) and a 'double bogey' (hole 7) .
La Spanish knew how to react in time, with new 'birdies' on 9 and 10, which returned her to the lead solo . In addition, after a 'bogey' in the 11th, he again beat the field in the 14th to settle with a -10 that he kept until the end despite the pressure of his German pursuers. Nuria Iturrios becomes one of the few players to win two consecutive wins (Morocco and Dubai) , evidencing a great moment of play and confidence.
Photos from as.com