"It's not up to me to change the patience of a team"
Lorenzo on the possibility of Honda dispensing with him by 2020: "I have never been given an ultimatum nor have I been told about this issue."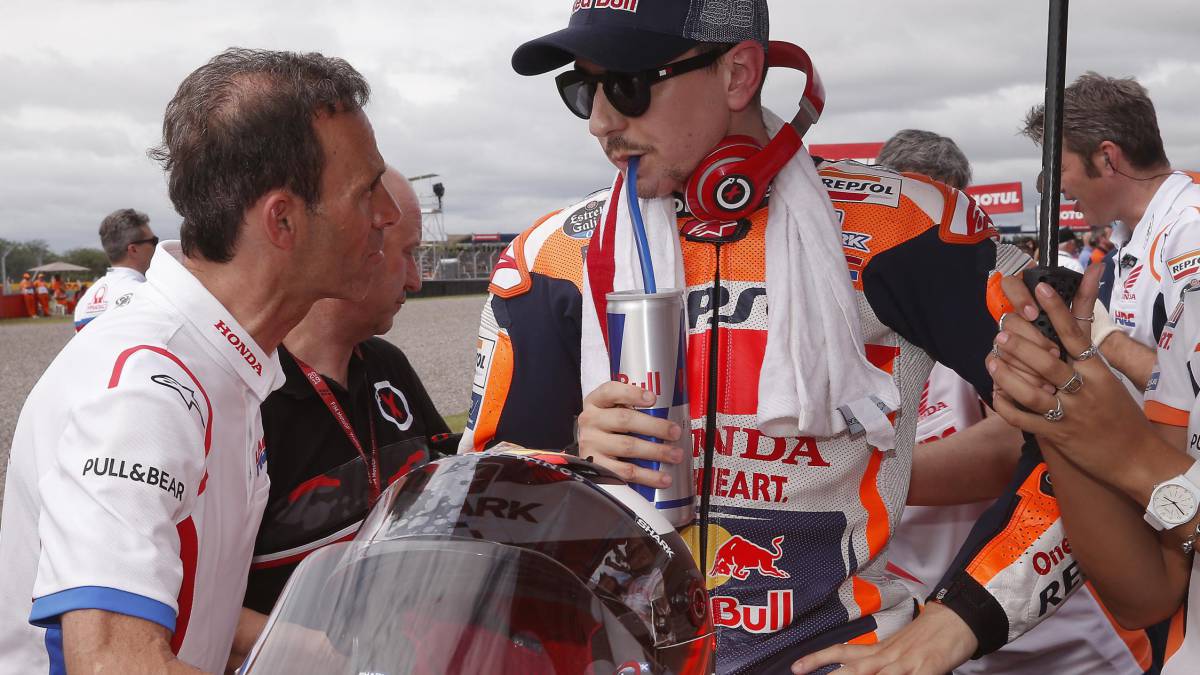 Jorge Lorenzo did not avoid the questions about As's information that, despite having a contract for this season and the next, Honda is considering the possibility of downloading it from his motorcycle for next year if things do not change. He claims not to have received any ultimatum, a word that does not use this newspaper, and makes clear that it needs time and that it does not affect what is said of him in this regard.
-In As we have published the information that Honda is considering lowering of your motorcycle next year if the results do not change. How do you see it? Does it seem like a way to tighten the nuts and how do you feel?
-I do not know. I do not know. You can always hear this kind of rumors when the situation or the results are not positive, but personally I have never been given an ultimatum nor have I been told about this topic. We know both parties that the pilot-moto connection will be more complicated to achieve results than we expected. We're going to need more time, because it's not being a natural connection. I'm going to need more time, but at no time have I heard that word of ultimatum or anything similar.
-In the information I'm not talking about ultimatum but about the possibility that Honda poses. In the past, Ducati had no patience and he regretted it. Do you think that Honda can have more or less patience than Ducati?
-I do not know. It is not something that depends on me or that can change the patience that a team might have. All I know is that I have two years of contract. It is important that we are aware that it will be a long process. It will not come natural, as it came on other occasions or could come to another driver when he has climbed a new bike or another category. Every small progress will bring us closer to our goal and we must value each progress as if it were a small victory. With time and with kilometers we will go to positive and there will be evolutions to better.
-Although there is no ultimatum, does this type of run run help to stimulate an athlete or is it adding more stress to a situation that is already complicated?
- It is indifferent to me as it was proven in my past. I have lived situations I would say that much worse and, when I got on the bike and I pressed the racing button, I gave up as without pressure or being quiet. I do not think that depends at this point what will happen on the track.
-This year's bike is made, but what about next year.
-The Honda will never be a motorcycle natural for me The Honda will be as always, a bike that has to be piloted braking very late, crossing it from behind, tilting soon and angulating. It's never going to be a natural bike for me, just like the Ducati was not for me. So you need more time to adapt. The same thing could be happening to Zarco, for example, because when he got on the Yamaha he managed to escape in the first race and with the KTM he is one of the last. That is the difference between a natural bike and an unnatural bike in MotoGP today, as is the category of equal.
-Did you take any step forward in the Jerez test?
-Yes, there was a piece on the bike I was using myself and not the other Honda riders in the preseason, but the positive points did not compensate with what I lost when entering the curve. It's not all that piece that will make me enter the curve harder, but it will positively affect me to go a little faster and enter the curve with more confidence. The rest will put the kilometers and keep trying things.
Photos from as.com