Nocioni and Rakocevic will be the ambassadors of the Final Four
The Argentine, exjugador of Real Madrid and Baskonia like Rakocevic, will be next Wednesday in Vitoria signing his new autobiographical book.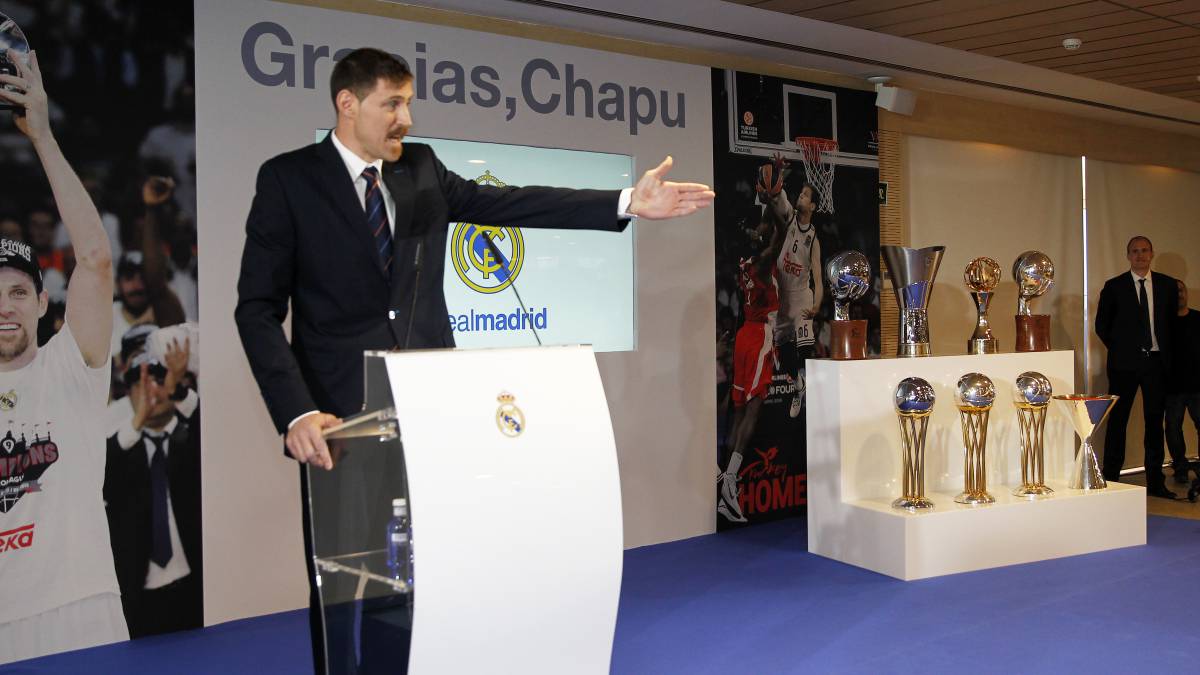 El Chapu Nocioni is flying right now from Argentina to Vitoria. Both he and Igor Rakocevic are ambassadors of the Euroleague for this Final Four of Vitoria. In addition to the player Andrés Nocioni, Fabián García, the Argentine journalist who has written the biography of the Chapu and who is already selling in Vitoria and Madrid especially.
La distribution is doing in the Alava capital journalist Rafa Muntión and in Madrid, the white club speaker. The cafeteria of the Dendaraba Shopping Center, in the heart of the Basque capital, continues to sell copies. Has already placed about 500 and, as thanks, Chapu himself will sign copies tomorrow from 6 pm. The rest of his stay will be dedicated to his work as ambassador of the competition. The same as Rako.
The intention of Andrés Nocioni is to travel next week to Madrid and do similar activities in the capital of Spain. He will visit his colleagues from the Real and will promote his authorized biography. In the act of Vitoria will be raffled T-shirts of Argentina and Baskonia. The Cadena Ser in Vitoria has also organized an event for tomorrow at the Artium museum in which Juanma López Iturriaga (former white player), Livia López (president of the Araski de Liga Dîa), the Turkish consul in Euskadi, representatives of the Russian community in Victoria and the historic coach from Vitoria Xabier Añua. It will be from 7 pm with free admission, although a prior invitation will be necessary, which can be obtained on the web servitoria.com.
Photos from as.com