Niki Lauda, three times champion and legend of Formula 1, passes away
The expiloto, delicate health, had been hospitalized in January because of the flu. The family announced his death through a statement.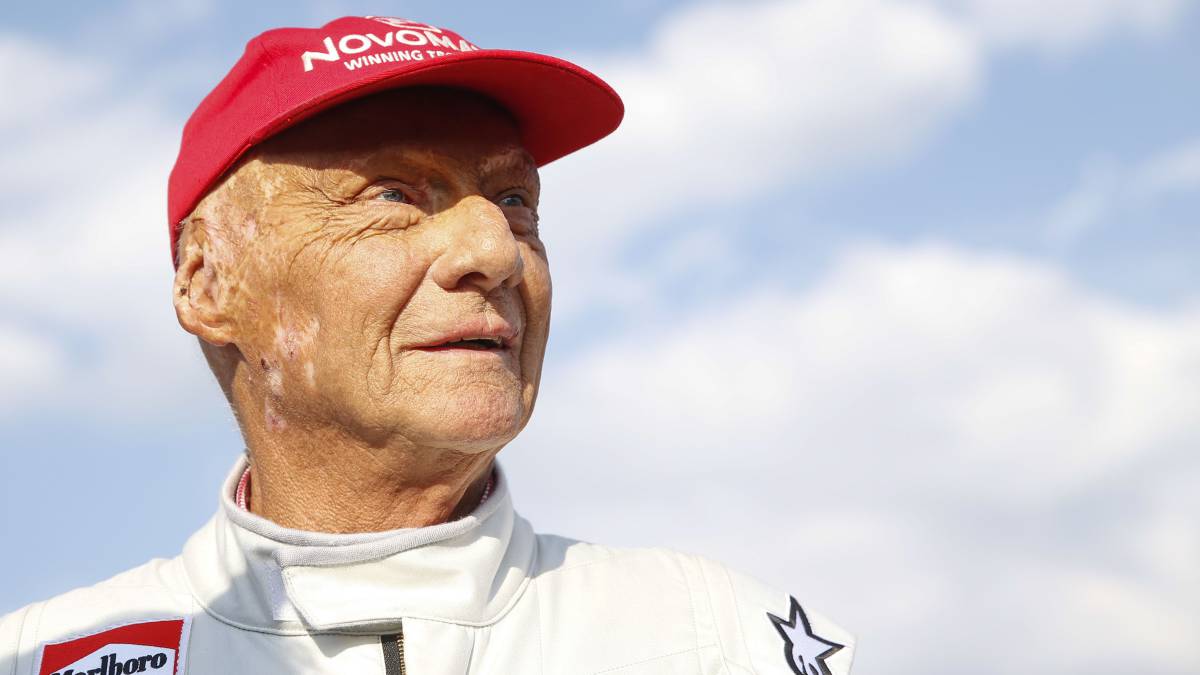 2019 for sure it will be a year that Mercedes will remember for a long time. Not to say eternally. Because one of the great architects of the hegemony that the silver arrows are exhibiting in the 'Great Circus' for six seasons has died on Monday. We spoke sadly of Niki Lauda.
"With deep sadness we announce that our beloved Niki Lauda died peacefully on May 20, 2019. His unique achievements as an athlete and entrepreneur are and will remain unforgettable." His tireless enthusiasm for action, his openness and courage They remain as a model and a reference for all of us, far from the public was a caring and attentive husband, father and grandfather, we will feel very much their fault, "says the family of the three-time world champion in a statement.
Lauda, that the Last summer he underwent a lung transplant, operation which he defined as the worst experience of his life and from which he had recovered favorably, except for a small flu that contracted during Christmas in Ibiza and that forced him to be 10 days in the hospital, will always be remembered, beyond its 25 victories, 54 podiums or 24 pole position, 1111 For the bravery and courage he exhibited in 1976.
Because the legendary Austrian driver, in his eagerness to try to win the title against James Hunt, rivalry that years later was captured on the big screen with the film Rush, returned to the wheel of the Ferrari 312T2 only six weeks after suffering a very serious accident in the German Grand Prix that disfigured his face, some severe burns for which he even received extreme unction.
Great lover of airplanes, his figure goes beyond the limits of Brackley and Brixworth . En 1993 from his position as technical advisor, he recommended the Cavallino Rampante to sign Michael Schumacher if they wanted to win the Formula 1 World Championship again, a success that not only achieved once, but five times and consecutively between 2000 and 2004 both protagonists of this famous history.
"The only important victory in this business is the day when you leave the paddock alive" . Don Andreas Nikolaus Lauda Rest in peace.
Niki Lauda's career in images
Photos from as.com