Niki Lauda: the champion of the miracle in the Green Hell
The Austrian won three times the F1 World Championship, two with Ferrari and one with McLaren. He was currently a manager of the Mercedes team.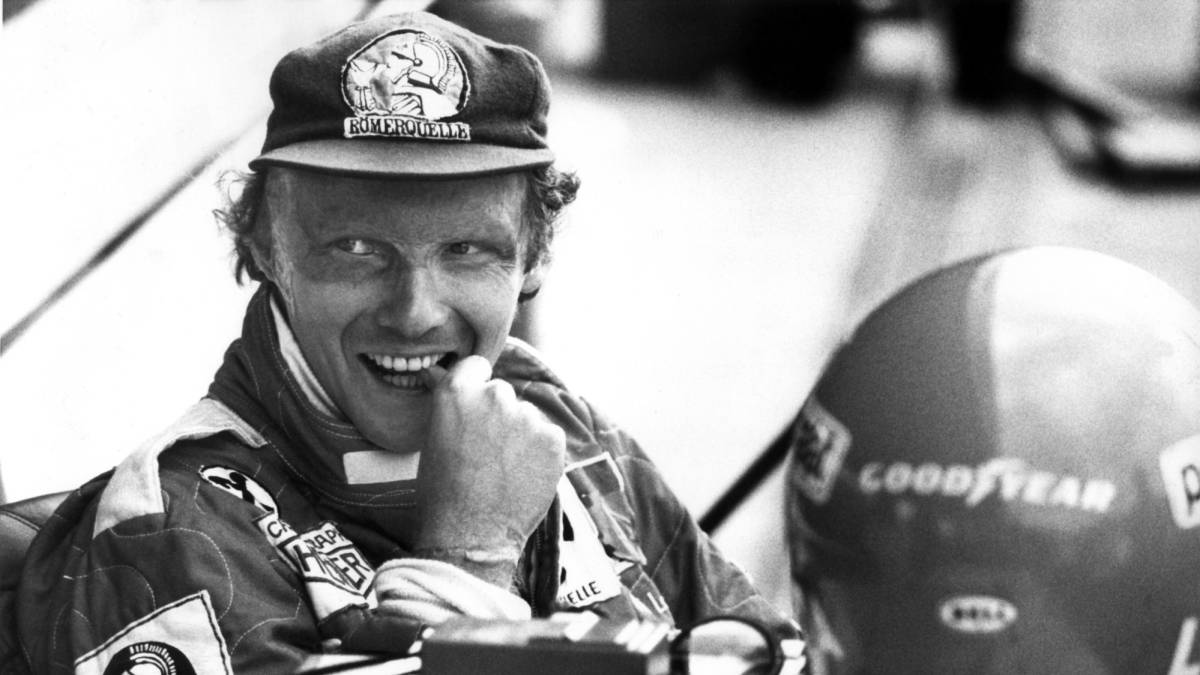 Gest serious, or rather dry. Cap of 'Novomatic' in recent years, sharp look and sharp tongue. Spit headlines, few characters of Formula 1 have been more direct when transmitting a message. Niki Lauda always was, recently as non-executive director in the all-powerful Mercedes. Before, as a three-time world champion, one of the first pilots who stood out at the wheel, but also giving instructions in the garage. Nació on February 22, 1949 in Vienna, Austria, in a family of successful entrepreneurs who did not welcome good degree his love for motorsport. It did not matter: his determination and apparent ease of finding funding led him to occupy flyers in Formula 2, which then was a prelude, and Formula 1. He debuted in 1971 with March. Con they completed the season, full of dropouts and discreet posts that did not improve in 1973, when he joined BRM as a paid pilot. There he coincided with the Swiss veteran Clay Regazzoni, who did not hesitate to recommend Ferrari a year after. On April 28, 1974, on a road limited to two hours because of the rain, Lauda got his first victory in the Spanish Grand Prix at the Jarama. It was the 50th of Maranello in the World Cup. In 1975, with nine poles and five victories in Monaco, Zolder, Anderstorp, Paul Ricard and Watkins Glen won their first world champion title with the Scuderia. Lauda, disciplined, perfectionist and obsessed with racing 24 hours a day , coincided in time and place with his antagonist, the British pilot James Hunt, who wanted to live as fast as he piloted. In 1976 their tense rivalry led both to take risks on the track. One of them was a unique episode for motor sport, perhaps the most famous accident in history, with an unexpected outcome. Miraculous. Germany 1976. Two laps to start the race in a puddled Nurburgring Nordschleife, Niki Lauda lost control of his Ferrari, which bounced off the guardrail and returned to the asphalt turned into a fireball. They spent several seconds until he was rescued and removed from the car, first degree burns occupied his body. He spent four days in a coma and got to receive extreme unction, but just a month later he climbed back into the Ferrari to compete. He lost that World Cup, the accident left scars on his face with which he must have lived forever. But he returned from the Green Hell (where F1 has never returned since then) with the respect of Formula 1. And a year later, in 1976, won his second World Cup. After two years in Brabham, he signed in 1982 for Ron Dennis McLaren with the Marlboro boost. He helped lay the foundations of Woking's second triumphant era and won two races, although for two seasons the abandonments were the usual tonic. He won the title in 1984 with a half point advantage over Prost, the smallest advantage. A year later he retired with 171 grand prizes, 25 victories, 24 poles and 54 podiums. But he has remained linked to the World Cup until these days as a television commentator, team leader (in Jaguar, for example) and currently one of the visible faces of Mercedes, as well as shareholder of the team.
Photos from as.com