Nike signs Ja Morant without having assured the renewal of Zion
The candidate for number 2 of the draft signs a contract with the American brand, which has not yet confirmed the renewal of the favorite to the draw, Zion Williamson.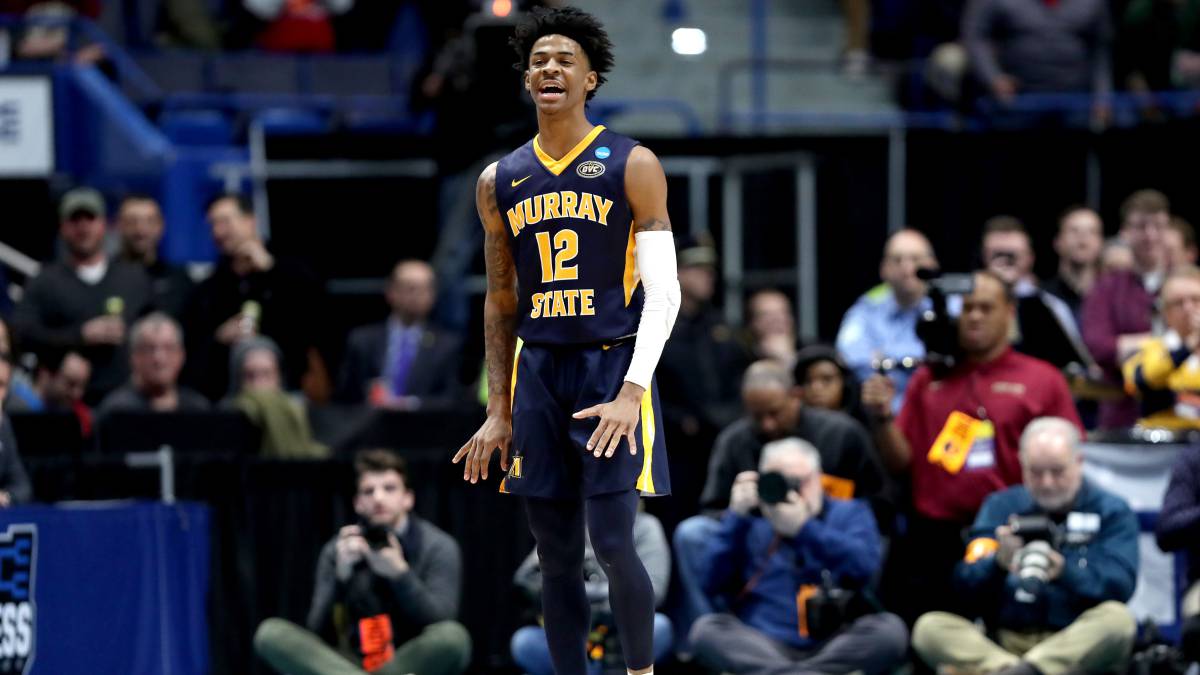 The candidate to take the number 2 of the draft Ja Morant has signed his first contract of sponsorship with Nike. The brand itself confirmed that the signature between both was produced before the draft lottery of last May 14, which decided the order of election of the teams in the draw.
If the base of Murray State finally is elected by the Memphis Grizzlies in the second election of the draft, would charge an amount of 39.5 million dollars in the four years of duration of his contract as a rookie, as Bobby Marks (ESPN) states. The first year would charge 8.7 million, an amount that would increase by 5% in the two following years and that would skyrocket in the fourth and final year with a rise of 26% of the initial, reaching 12 million.
Although it seems an exorbitant figure for a player who has not yet had the opportunity to show his talent in the NBA, that contract would be far from the historical record: the first signing of LeBron James with Nike in 2003, which reported him a total of 87 million dollars for seven years. However, this total amount could be overcome soon.
According to Nick DePaula (ESPN), Nike could offer a contract to Zion Williamson of up to 100 million dollars. The American brand itself sponsored in the NCAA the top favorite of the next draft but has not yet secured the renewal. Partly because of the scandal that happened a few months ago, when the player literally burst his shoe in one of his matches. After that event, Nike promised to make his own shoes when he became a professional: something that would be included in the big contract he surely perceives.
Photos from as.com