Nibali: "Valverde won the World Cup at 38, why not win the Giro with 34?"
Vincenzo Nibali, winner of the Corsa Rosa in 2013 and 2016, aspires to his third general despite not reaching the Giro with the maximum favorite sign.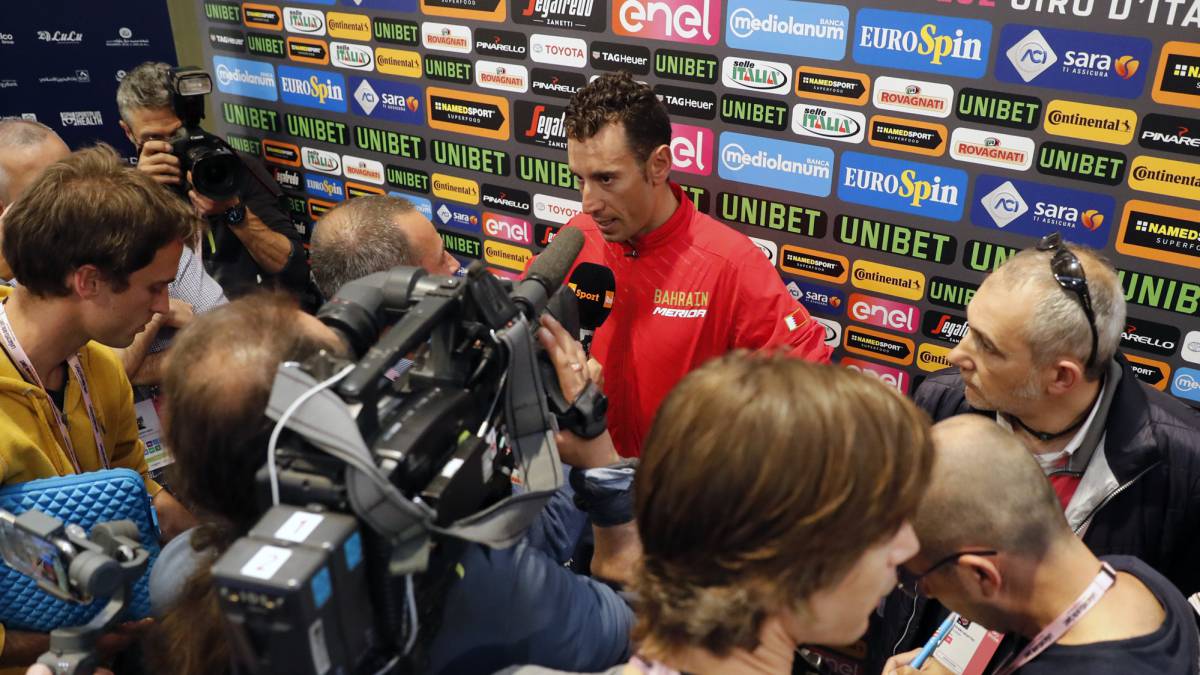 Vincenzo Nibali, the great Italian idol, returns to the Giro after betting everything on the Tour in 2018: "I want to be competitive again in a big one. In 2017, in my first season with Bahrain, I finished third in the Giro and second in the Vuelta. Last year he threw me and someone injured me in Alpe d'Huez ... it was not my fault. I hope that in 2019 we will see again a fit and combative runner, as I like it ". Champion in 2013 and 2016, at 34 feels "a veteran in fullness": "I would like to do as Valverde. Alejandro conquered the World Cup at 22, why can not I win my third general? This is a nice challenge ".
El Tiburón will team for the first time in the Giro with his brother, Antonio:" We already did the Vuelta together, but it is more beautiful to get together in the home race. Of course, Antonio has achieved his place in Bahrain based on work and good preparation, not his ID. " From its block the fortress of which it will be surrounded in all the lands stands out: "Pozzovivo and Caruso, with Antonio, will support me in the mountain. My two old Slovenians, Koren (32) and Bole (33), will help on the plain and as road captains. Agnoli, my trusted man, is good for anything, and in Garosio we have a young man with a lot of projection. "
Beppe Martinelli, manager of Astana and former boss of Nibali, placed him above Marco Pantani in an interview with TuttoBici in the previous of the Corsa Rosa: "For me, Vincenzo is more than Marco. With more head and maybe less talent got much more than Pantani: nothing less than the Triple Crown, Tour (2014), Giro (2013 and 2016) and Vuelta (2010), and monuments such as Lombardy (2015 and 2017) and San Remo (2018) ". The Sicilian appreciates the compliment, but does not enter to value "a question of the tifosi". Nor does he care not to land in Bologna with the sign of maximum favorite: "Other times the media put it on me, now it is the honor of Roglic or Dumoulin. However, they will not allow me to be happy and anyone who wants to achieve the title knows that he should watch me very closely ".
Photos from as.com