Newey looks for something in McLaren
The Red Bull engineer analyzed from top to bottom the MCL34 on the Barcelona grid, something he did in Bahrain. The improvements convinced half.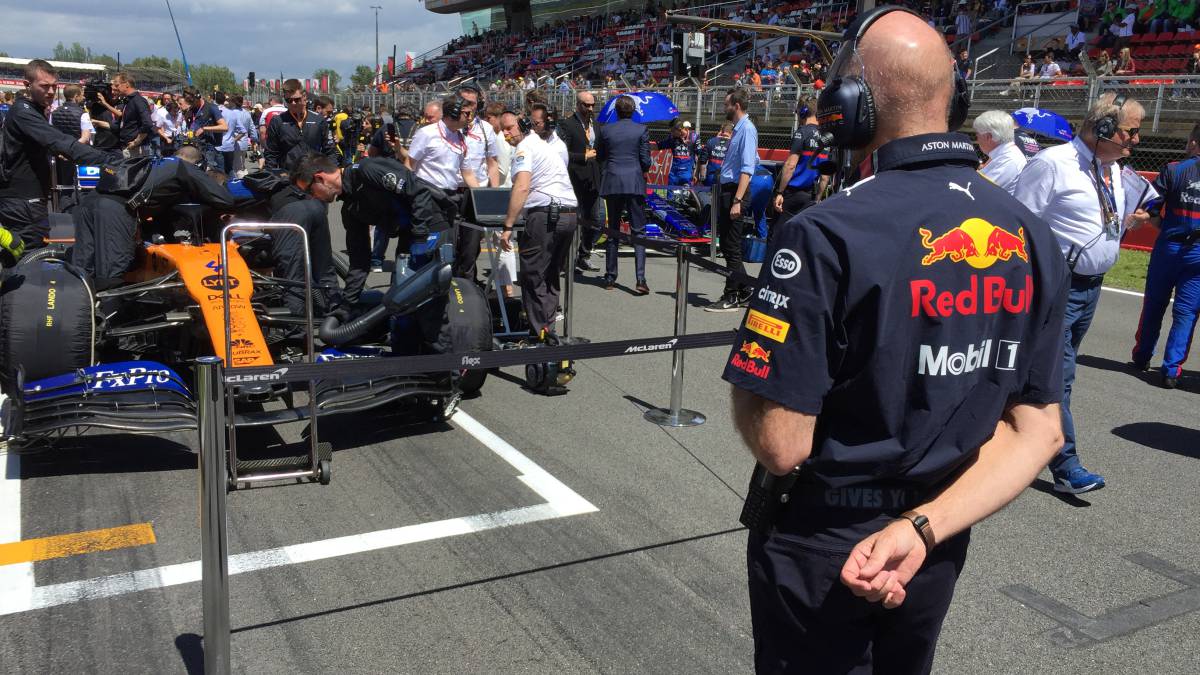 On the grid at Montmeló, Adrian Newey took another ride to the MCL34 of Lando Norris to carefully observe his front wing, his 'bargeboards' and probably something else that only he knows how to see. It is beginning to be constant that the British aeronautical engineer, the most renowned of all the aerodynamic specialists in Formula 1, analyze several cars before the races and all of them, until now he has spent more time with McLaren than any other.
The team of Woking, of which he was part until the birth of Red Bull, introduced in Montmeló a new aerodynamic package with changes in all the appendices and especially in the middle area of the car, which has left more freedom to the designers having note that the front and rear spoiler are very limited by regulatory measures. Although it is true that among the changes of 2019, to see the ailent fronts are faced three concepts like Mercedes and Red Bull, more conventional; Ferrari, Toro Rosso and Alfa Romeo, more aggressive; and McLaren, a hybrid between both.
The RB14 has progressed with the improvements introduced in Montmeló to the point of returning to the podium, while the orange car papaya fell short in qualifying, outside Q3, and in pace, behind of Haas, Toro Rosso and even Renault until a 'safety car' and the overtaking of a brilliant Carlos Sainz allowed him to score points when nobody counted on them. The Spaniard did not finish happy with the pace, he saw a step back with respect to the free practice, although there is optimism in his garage. Maybe they have something that others do not know to keep progressing in the middle zone. And maybe that's what Newey is looking for.
Photos from as.com