New challenge for Laia Sanz in the Red Bull Hare Scramble
The Spanish rider is looking to be the first woman to finish this test belonging to the Hard Enduro World Championship Erzberg Rodeo and in 2015, only five riders reached the finish line.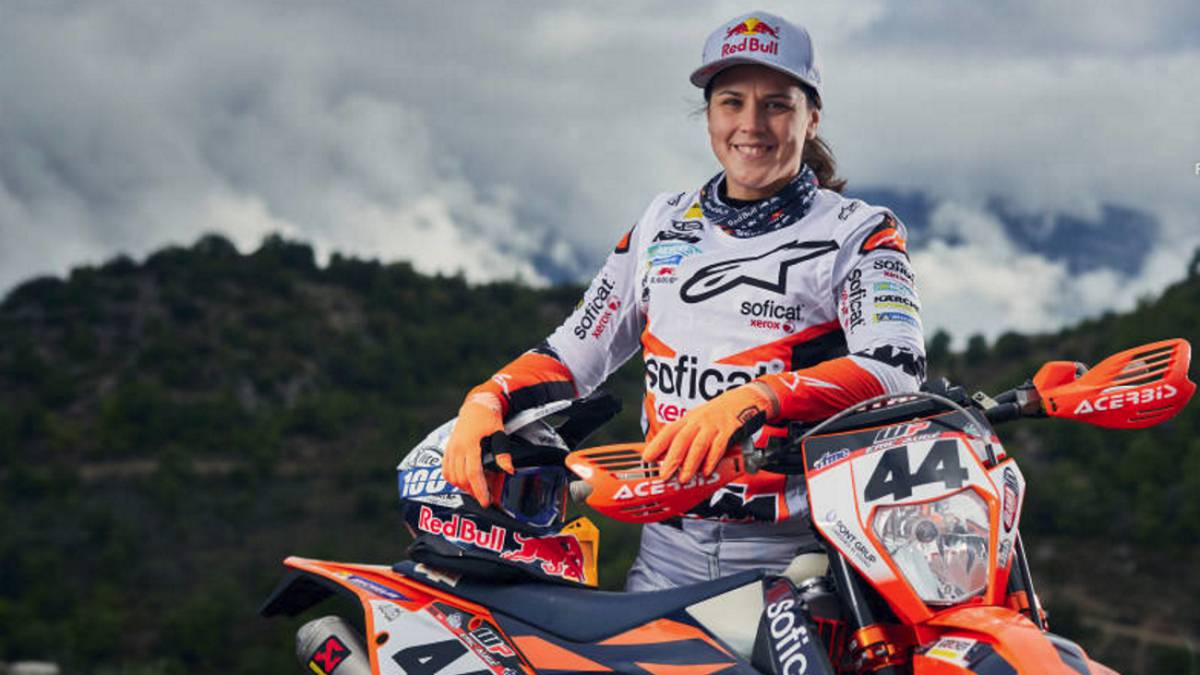 Participating and finishing in a Dakar is not hard enough for Laia Sanz, who has enrolled in the Red Bull Hare Scramble, belonging to the World Hard Enduro Erzberg Rodeo. An extremely tough test to be held in Austria on June 2 and in which, for example, in 2015 only 5 runners of the 500 registered entered. A challenge for Laia Sanz that seeks to be the first woman to complete the test and give the third victory to Spain after the victories of Alfredo Gomez, shared in 2015 and the one of 2017 alone, at the Erzberg mine.
peculiarities has this race to be considered one of the hardest in the world of enduro? Here the explanation of the organization itself: "After two days competing for winding terrain like the tracks of the Rocket Ride and two rounds of qualification, with the rump already well ground, on the last day of the test the 500 fastest drivers start from the bottom of the old mine, they have four hours to reach the goal. "
And what does the Spanish think of such an impressive challenge? "It's a very big challenge, drivers who have done this race six or seven times have only finished it two or three ... It's amazing, the mine already impresses a lot, it's a whole mountain ... Maybe it's like the Dakar of racing of Hard Enduro in terms of his fame and the interest he awakens. "
In short, it will be a totally different experience from a Dakar, and no one better than Laia Sanz, eight times champion of the world's toughest raid and ninth classified in the 2015 edition, to explain it: "It's like going from running a marathon to a 110 meters hurdles race ", he exemplifies." In the Dakar you are like a camel, which saves energy over two weeks; here the intensity is everything, they are four hellish hours. Especially change the training on the bike, because I tried to simulate race situations to also adapt to a very different bike, two-stroke, with suspensions and very soft tires to overcome obstacles, "says.
This is how Laia Sanz prepares
The test will have a special follow-up through Red Bull TV On Sunday, June 2, from 2:00 pm, the Red Bull Hare Scramble will be offered live and free of charge in a full Spanish-language broadcast. journalist Santi Ayala and enduro world champion Iván Cervantes will be responsible for narrating the four hours of competition in which besides Laia Sanz, the Spanish pilots Josep García, Alfredo Gómez, Mario Román and Pol Tarrés have options to make a great paper.
Photos from as.com