Nadal returns to lead the pulse with Djokovic in Masters 1,000
The Serbian had tied him by winning the number 33 of his career at the Mutua Madrid Open. With the ninth title in Rome, the Balearic reaches 34.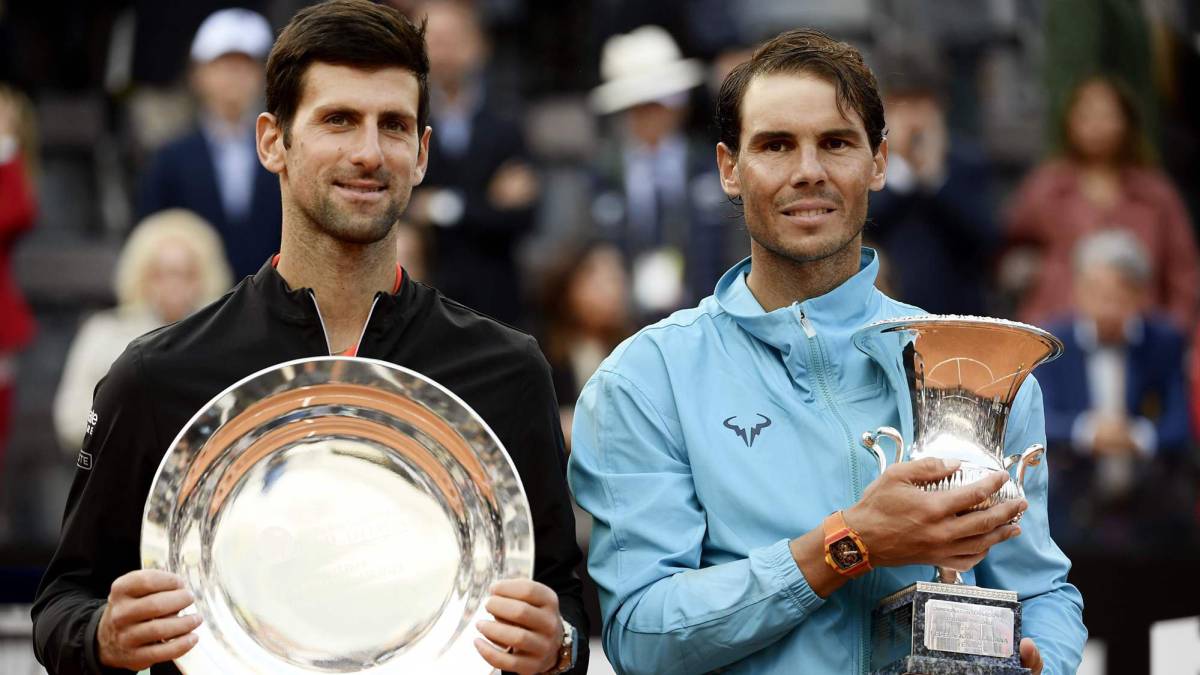 With his triumph in Rome against Novak Djokovic, Rafa Nadal returns to be the sole leader of the historical classification of Masters 1,000, the second step of the circuit after the Grand Slams. The Serbian had tied him with his victoria in Madrid against Stefanos Tsitsipas, achieving the 33rd of his career.
Thursday (7pm) the draw for Roland Garros will be raffled, starting on Sunday. And Rafa Nadal will know his way to what could be his 12th Musketeers Cup with another mood. The one that gives first victory of the year. Only in 2004, when it was still a champion project that would win its first 'big' the following year, had it arrived in Paris without any title in its pocket. In 2015, he got the one from Buenos Aires, but then he fell to zero in the European clay campaign and Novak Djokovic ended up eliminating him in the quarterfinals in the Forest of Bologna.
"Winning this title is a very important step forward. It's to be very happy, because I've worked hard these months to get where I am today, " evaluated the nine-time champion in the Foro Italico.
The Nadal campaign started with a final in Australia, but then fell in eighth in Acapulco (Kyrgios), semifinals in Indian Wells (he did not play against Federer due to a knee injury), resigned to Miami and did not pass the penultimate round in Monte Carlo (Fognini), Barcelona (Thiem) and Madrid (Tsitsipas) . the Godó gave good level to the Austrian and in the Magic Box against the Greek, but played a point below what is on land.
"I have not complained when I played badly, I had problems or suffered pain. I showed a positive attitude and good face. I went every day to train with passion. It's what I've done all my career, not frustrate me, and that's why I've always had the opportunity to return, "Nadal said of how he has lived the previous months.
Your plan now passes by disconnecting a few days, once he has achieved the trophy and the trust that I could not find. "I think I'll go fishing, I'll be quiet for a couple of days. I've been several weeks in a row ... but right now what I want is to continue enjoying on the track. " A warning.
MASTERS 1.000
1. Rafa Nadal 3
4
2. Novak Djokovic 33
3. Roger Federer 28
4. Andre Agassi 17
5. Andy Murray 1
4
6. Pete Sampras 11
Photos from as.com