Nadal: "I lost a little concentration in the third set"
The Balearic, already in third round after defeating the German Maden, assured that the match was not "as it should" in the third set. "Now it's time for Goffin and there can not be relaxation."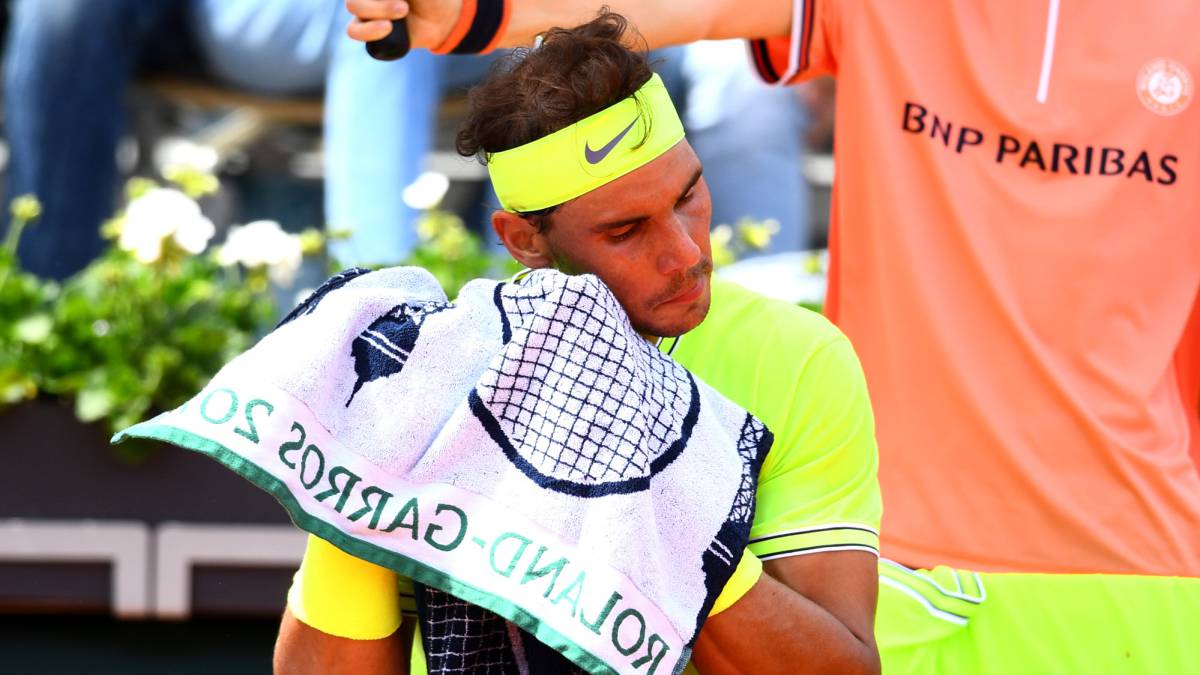 "Do not think about winning Roland Garros The most important thing is not winning this tournament, but how you feel game by game, it's the only advice I can give you." These are Rafael Nadal's recommendations to children who dream of being a day like him, eleven times king in the clay of Paris, at the question of the mythical Fabrice Santoro after defeating on Wednesday the German Yannick Maden in the second round of the Parisian Grand Slam (6-1, 6-2 and 6-4). "I have not gone looking for the ball as much as I should at any time." The game has not gone as it should in the third set but I have recovered from its breaks and there has been no major problem, luckily ", analyzed Nadal, interviewed by Álex Corretja, on the conatus of rebellion of the German, with two breaks on the serve of the Balearic, in the third set.
" After two comfortable sets, in the third I lost concentration a bit, things that happen, now it's time for Goffin, one of the complicated rivals, and there is no longer any relaxation. , that he took a military tour in the first two sets and paid a bit in the third the feeling of comfort offered by his rival. Asked by Corretja about some gesture of discomfort with the condition of the track, he replied: "It was a bit slippery, Sometimes it happens, the first days you slip a little more, until it stays well stepped and hard. The rest is fantastic ".
Later, at a press conference, Nadal spoke about his margin for improvement: " There are always things to improve, of course, and now a top player comes to me, who has played very well against the tops, and It's going to be a hard third round ". Nadal refused to speak of ease when referring to the rivals that have touched him until now: "I do not like the word easy, because when you play well everything seems easy and when you lose, difficult. There is nothing easy, because you have to control everything , is the only way to win ".
Ahondando in the figure of Goffin, said that" it is my complete ". "He has a great race, he is fast, he has good angles ... In Madrid 2017 I remember that there were some games with very good exchanges, and that mistake of the judge in Monte Carlo (which hurt him) I also remember it, but it has happened long time". He also said that he lasted "little anger" when he loses his serve as he did twice before Maden: "If you lose time pissing, bad." Well, okay, I had a couple of mistakes, but with 6-1 and 6- 2, because nothing happens. I have reacted well to a change in his strategy ". And on his physical condition, he repeated that he has "nothing alarming or worrying." "Nothing that prevents me from playing" .
Photos from as.com