Nadal: "I have a lot of work before thinking about Federer"
The Spaniard was cautious in the press conference he gave on Monday before making his debut at the Masters 1000 before the winner of the French duel between Chardy and Gasquet.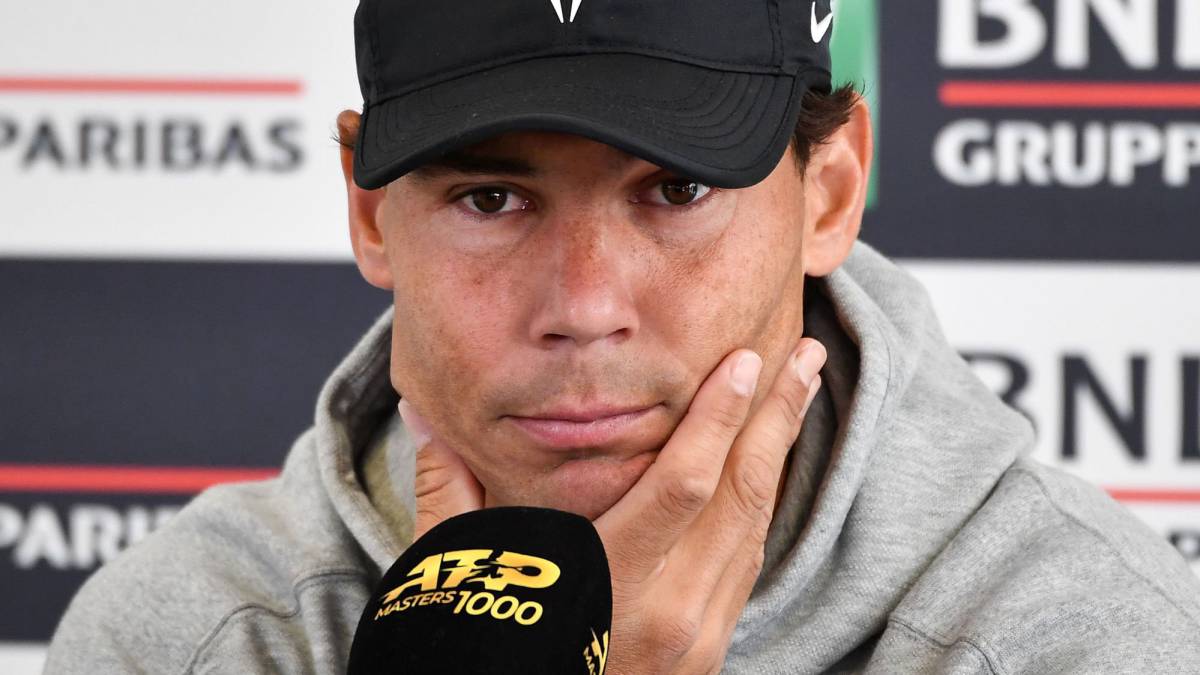 The Spaniard Rafa Nadal, eight times champion in Rome, said on Monday he faces the tournament of the Foro Italico focused solely on his debut, which will be against the winner of the French derby Richard Gasquet-Jeremy Chardy, and that
"everything else does not matter "at this moment.
Nadal, current champion of the Roman tournament, explained that it feels good, that the virus that weakened him last week in Madrid is no longer a problem and that" he has a lot of work to do " to return to reign On the beaten earth of the Foro Italico, at his first Roman press conference.
"I have a lot of work to do, I have Chardy or Gasquet at my premiere, this is my picture, everything else does not matter to me now" , ditched Nadal, asked if he thinks about the possible semifinal with the Swiss Roger Federer.
El mallorquin, second favorite in Rome after Serbian Novak Djokovic, explained that the fact that he has not yet won tournaments on the ground does not affect him and that his feelings are positive.
"I feel good. It's true that I have not won land titles, but for example in 2015 I won in Buenos Aires and right now I feel much better than that year. Sometimes winning a title does not make much difference, "he said.
" It's true that I lost a couple of tournaments, but it's also true that I was close to winning. I did not play well enough to win, but I did not play that bad either, " He continued.
He also stressed that winning tournaments is complicated and that the successes achieved in recent years by him, Djokovic or Federer are something extraordinary.
"Roger is 37 years old, I am almost 33, Novak is 32. Win everything we have won in the last 14 or 15 years is something that does not happen much in the history of tennis. This means that it is complicated, "he said.
In his speech, Nadal also referred to the fact that his uncle and former coach, Toni Nadal , he said recently that he preferred that his nephew would not pay him to feel more free to tell him what to improve.
At the beginning Nadal considered that it is about private things s, but then stressed that all his coaches have always been free to openly tell him what they thought.
"It does not matter if you pay your coach or not. It's a question of the player. If the player is smart enough to allow his coach to do his job. In my opinion, all my coaches have always felt free to tell me if I'm playing badly, if I'm playing fatal, or if I'm doing something right or wrong, " He affirmed.
Photos from as.com