Nadal continues with the score to zero on the eve of Roland Garros
The Spaniard, after playing his third tournament of the land tour at the Mutua Madrid Open, continues without adding a title in 2019. Two weeks remain until Roland Garros begins.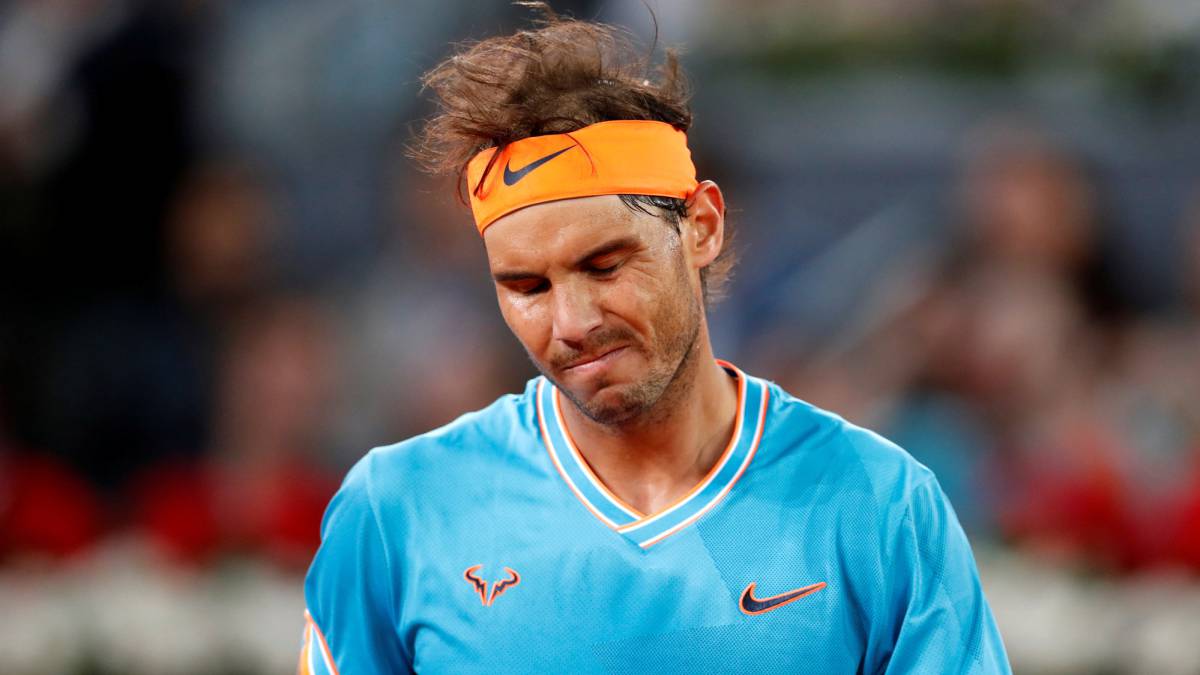 "I think I still have tennis to fight these tournaments." This was a resounding Rafa Nadal after being eliminated from Mutua Madrid Open 2019 last Saturday before Stefanos Tsitsipas although, for the moment, the results have been elusive. The Greek beat the Balearic in three sets of great tennis level of both by a marker of 6-4, 2-6 and 6-3, thus leaving Nadal out of another possible final on clay in this 2019.
The results of manacorense contrast with the tranquility that conveys in his words, since the titles are yet to reach this stage of the season, something unprecedented in Nadal's career. Beyond playing the final of the Australian Open against Novak Djokovic, the Spaniard has not managed to reach that round in any other tournament in this course, not even on the surface that has become his particular playground throughout his race: the beaten earth.
After three tournaments disputed by Rafa on brick dust in this 2019, the result has been the same: defeat in semifinals. Apart from the mentioned Tsitsipas, Fognini got in his way in Montecarlo (eventually champion) and Thiem did the same in the Count of Godó.
On the horizon is Roland Garros (since May 26). The baggage, in spite of showing a good competitive level, is of 0 titles, something only seen before in the season 2004, when a Nadal with only 17 years came to dispute the Grand Slam of clay with the private square in white. In the rest of the seasons of his career, the Balearic arrived in Paris with at least one title in his pocket and never left empty of the tour on clay. Now comes the 1,000 Masters of Rome, where Nadal defends the title conquered in the 2018 edition (debuted before Chardy or Gasquet). After a final and three semifinals, maybe it's time to finish the job in the Foro Italico or Roland Garros ...
Photos from as.com