Montonera: Dumoulin arrives bloody now 4:04
The champion of 2017 and second in 2018 he made some x-rays that ruled out fractures, but he considers the general lost after his losses.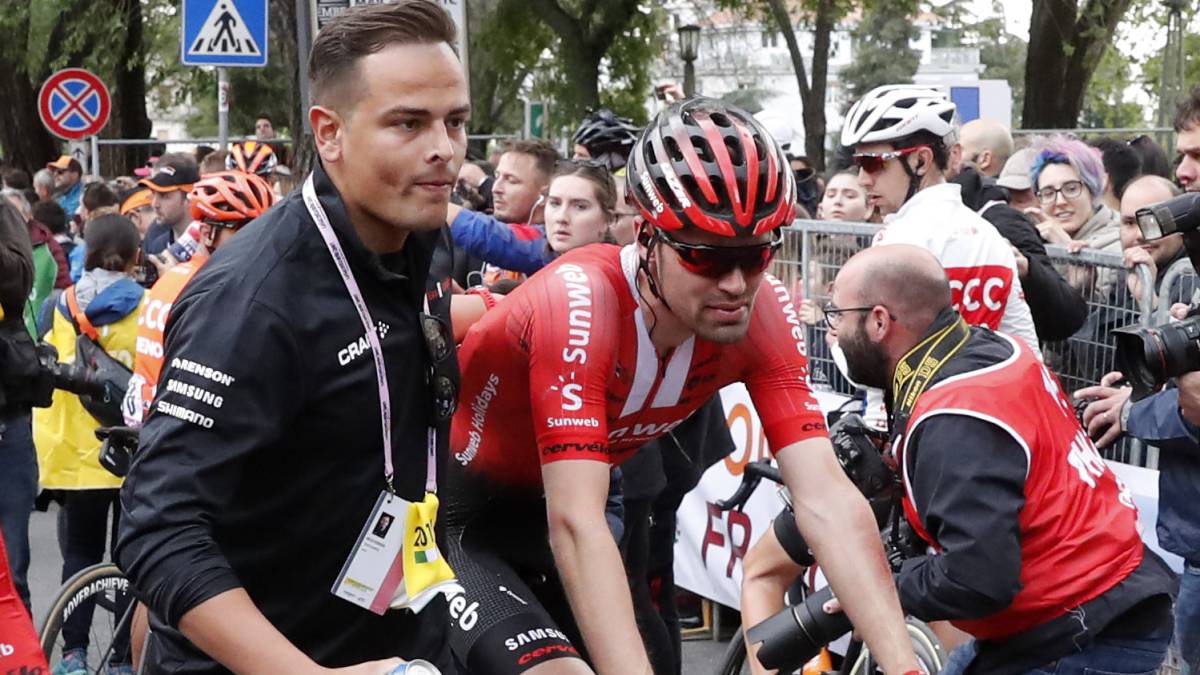 La montonera six kilometers from the Frascati finish caught Tom Dumoulin. The leader of the Sunweb, champion of the Giro in 2017 and second classified in 2018, struggled to resume the march, limped noticeably after rising from the ground, and all his companions stayed with him to wrap him up. He arrived at 4:04 from the pink jersey, Primoz Roglic, who could avoid the mishap. Bloodied, as he stuck a plate in the knee and hit and eroded the left side, showered and underwent radiographs just cross the arrival.
Tras the recognition to which he submitted by his physio and the tests of X-ray on the Giro's medical truck, The team explained on Twitter that it did not suffer any fracture. "My knee is very swollen. I could not pedal strongly in the last kilometers, so I do not know how he will be during the fifth day. The general classification has escaped me, that's for sure, although I'll continue to Verona or until the body endures. "
Dumoulin does not have a good season 2019. At the moment he has not yet released his winning box and he himself took on the previous one. the Italian round that was not in full: "Of course, not like in my participations of 2017 and 2018". The title of 2019 has discarded him with his usual sincerity.
Photos from as.com