Monreal: "We practically played all season"
The Navarra side spoke about the Europa League final between Arsenal and Chelsea, as well as other issues, including the absence of Mkhitaryan.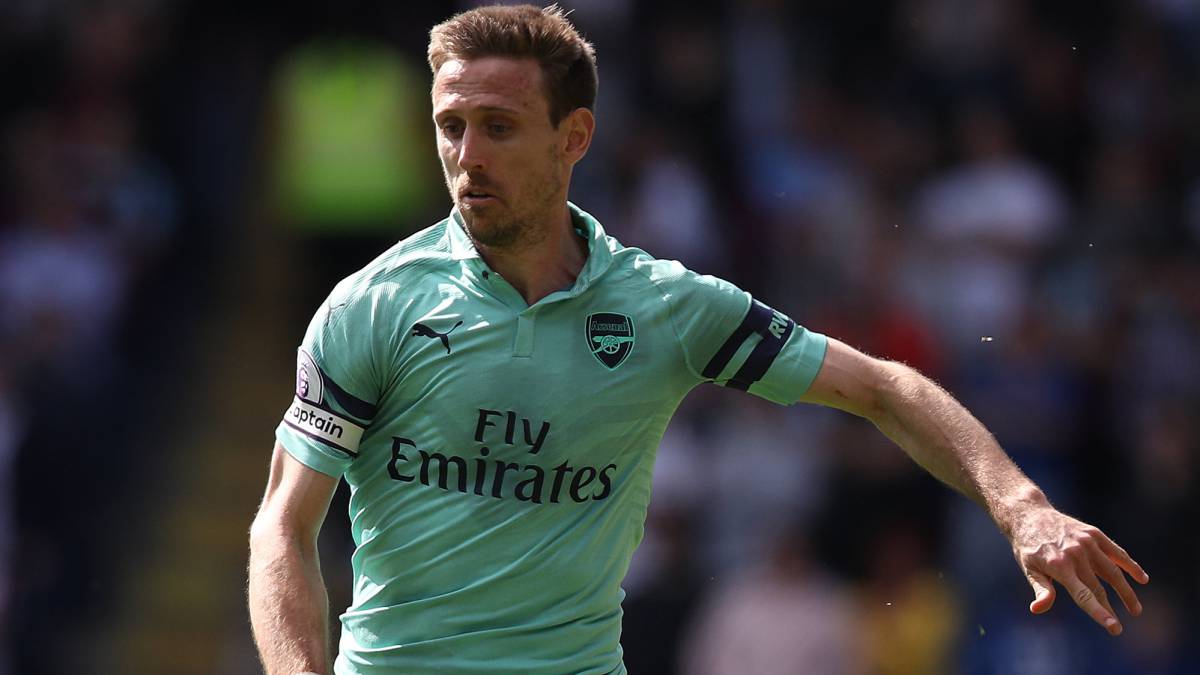 A 33 years old, Nacho Monreal (Pamplona, Spain, 1986) accumulates a record of forge in the Arsenal of tres titles of the 'FA Cup' and three of the 'Community Shield' (English Super Cup), but has been denied the European glory.
This May 29, Baku (Azerbaijan) will host a final of the European League between Arsenal and Chelsea charged with controversy over the distribution of tickets and the absence of Henrik Mkhitaryan.
Question: How does Nacho Monreal face the final?
Response: With desire. It's a very important game in which we practically play all season, the option to win a title and, of course, to play the Champions League next season.
P: If they had to separate those two situations, win a title and qualify for the 'Champions', which of the two is more important?
R: It's complicated. We have always said that our priority objective at the beginning of the season was to finish in the top four in the 'Premier League' in order to play 'Champions'. I think that has always been prioritized, now we have the option to win a title and that title gives us the opportunity to play 'Champions'. In that sense, we won the title and played 'Champions'.
P: Title that would be very important for an Arsenal that always in Europe has struggled to take that step forward to achieve important things ...
R: We must also recognize that During the last few years, Arsenal has always been playing 'Champions'. It is a competition in which, a priori, there are other teams with more options or favorites to win it. We have been playing the Europa League for two years, last year we eliminated Atlético de Madrid in the semifinals. This year we have reached the final. In that sense, things are doing well. For the club it is a very important title. It is a European final that gives a lot of prestige and we will try to win it for all it means.
P: Also, with that incentive of playing against a team that is neighbor and known.
R: It will be a very disputed final between two teams that we know perfectly, we played in the same league, we have faced each other in the last few years on many occasions. That spicy that we are from the same country, but hey, is a game that will be very difficult and in which the one who makes the least mistakes and is more reliable is going to take the final.
P: Has there been any message with the Spanish players of Chelsea?
R: Not yet. There is no break in that sense. There are several Spaniards in Chelsea and I have a good relationship with them, but the day we are playing the game you already forget. There are no friends in the field and then if it is true that after the final we will talk and there will be some more happy than others.
P: For Arsenal players who may not have as much experience in European finals, Emery, who is a coach has won three, how do you transmit that experience?
R: I think it is very positive to have the figure of the coach who has won three UEFAS. You can tell when he speaks, when he transmits sensations of this competition. He is a person who knows what he is talking about and that comes to the players. At specific moments you are served by the advice you have given, how to react. Hopefully at the end of the season he has a (Europa League) more.
P: Would it be a failure to lose the final and not be in the 'Champions' next year?
R: The fact of reaching the final is already to be happy and to be proud. It is a very long and complicated road with many teams of great level. We have arrived there, but we are ambitious and we want to win it. The priority goal was to be in 'Champions' next year and we have to win.
P: They will have the loss of Mkhitaryan, who will not attend Baku. How do you digest such news with a partner, with a friend?
R: Well, it's a sad thing. It's news that we already knew since the start of the group stage and we already commented that, in a supposed case of reaching the final, he would not be able to be because there are those differences between those two countries, Azerbaijan and Armenia. It is a very sad loss because I think that we have to take into account and in consideration of the players in this regard. I think UEFA should be more careful and know where they choose a venue for a final because it is not possible that there is a player who can not play for political reasons. I do not believe that things are done well if this type of circumstances occur.
P: There have also been problems with the distribution of tickets.
R: Yes, but this happens every year. A field in ethat 70,000 people enter and there are only 6,000 for each club ... In the end it is they who have the rules of that distribution and within what fits is what there is. I'm more worried about losing a player because he can not enter that country than the tickets.
Photos from as.com