Mojica, the only positive note of the match against Levante
The Colombian debuted this season with Girona after leaving behind his ordeal with injuries. The next to reappear will be Aday Benítez.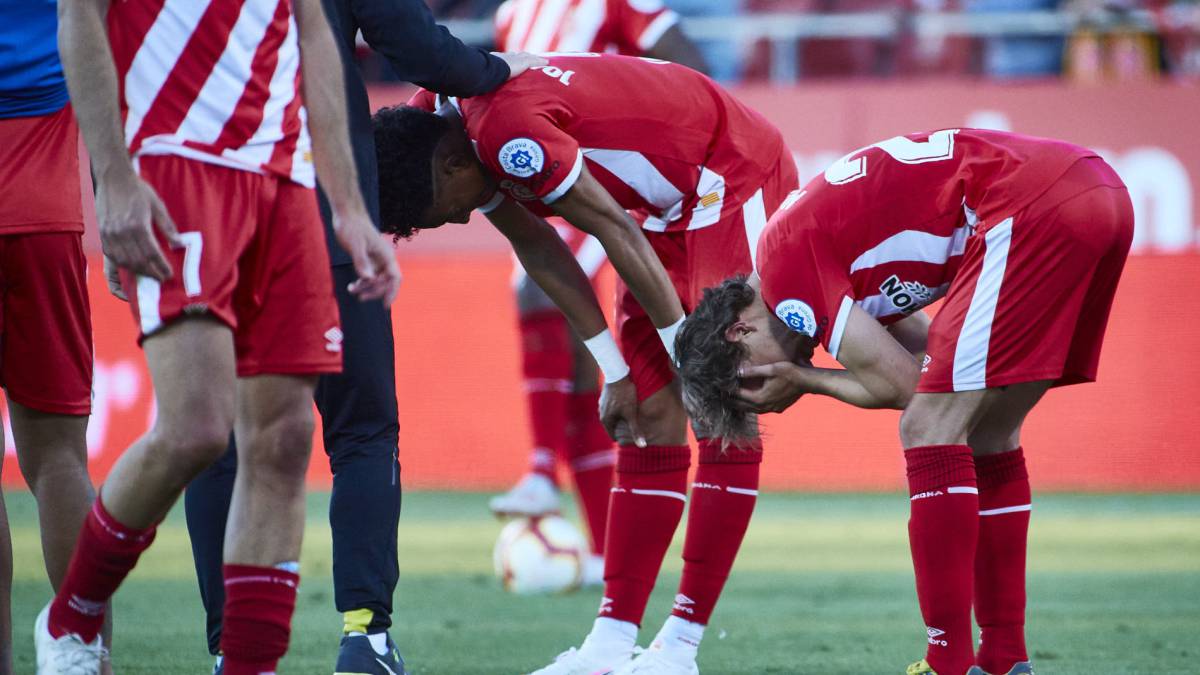 Few positive things Girona can extract from last Sunday's game against Levante, but, without a doubt,
one of them is the return of Johan Mojica
.
El Colombian left behind his ordeal with injuries this season and finally could enjoy minutes He played 19 'in the duel in Montilivi against the team Granota, but could not have a happy reunion with the field of play. Not only could not help his team to add (appeared with 1-1) but also saw how the goal of Bardhi (1-2) condemned them to the Second Division.
Tras a season without minutes for injuries, Mojica reappeared. His goal was to help the team achieve salvation, but he has run out of time. His medical discharge was a great dose of optimism for the dressing room, although the decline has been inevitable. Your pain on the pitch for not reaching the goal was evident and you should now think about the next campaign. It has a contract with the entity Girona until 2022 and the club will make an effort to stay, but has a poster in First and abroad and will play see what the player decides.
And if Mojica reappeared last day, it is expected that in the next duel against Alavés (will be the last in Primera) have minutes Aday Benítez. Received the medical discharge last week, but saw the match against Levante from the tier by not entering the final call. Eusebio could give him minutes in Vitoria after seven months of injury.
Photos from as.com