Mir assumes that he fell "by rookie" in the first corner
"I went through the finish, I looked at the dashboard 30 milliseconds more than usual and when I looked up, I was already on the curve, it was my fault," he says.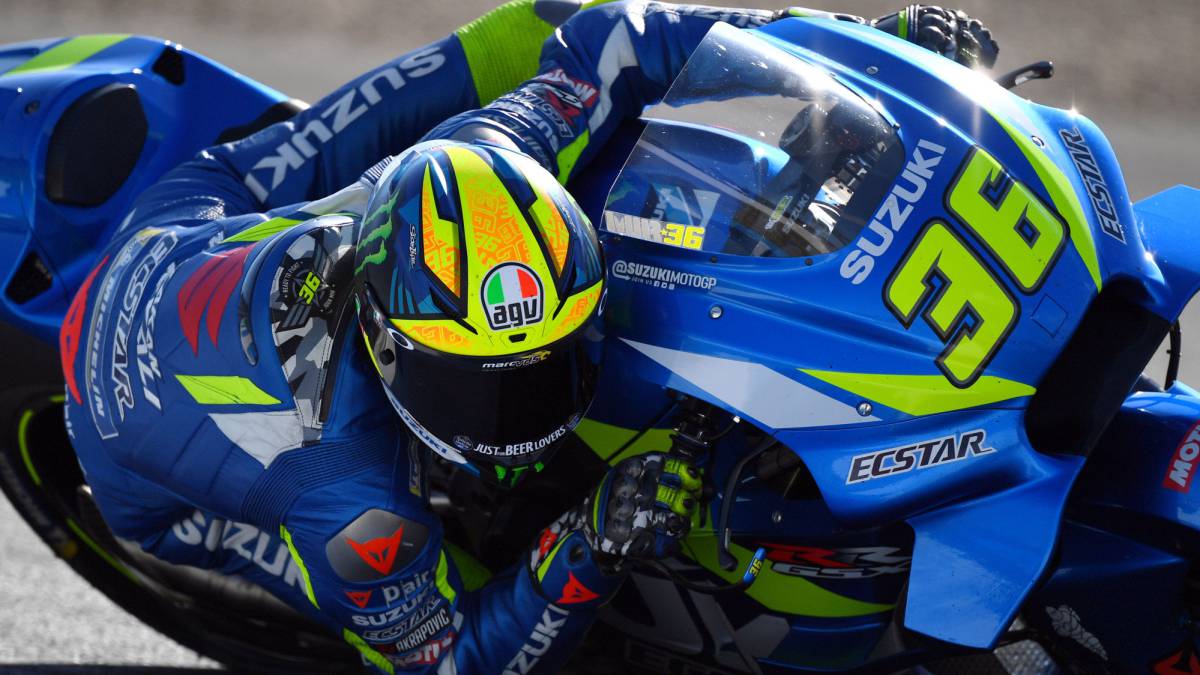 The Angel Nieto goal line is not the longest in the World Championship and it is not even the fastest point of the route, because it is the back straight, between Sito Pons and Dani Pedrosa. However, is not a tasteful dish for any driver to fall in the first corner. It happened to Joan Mir with the session already completed, the result of a failure of his own qualifies as a rookie, and with enough arrests to pull the Suzuki to avoid hitting the wall.
"It has been a stick of fools I have not looked at the speed at which I fell, but it was fast, at the end of the straight we reached more than 200, but on gravel it was not so fast, although it was a fall quite strong for a failure of mine, "said the Moto3 champion two years ago before giving more details: " The goal here is quite far from the exit of the last corner, close to the first corner. I looked at the dashboard 30 milliseconds more than normal and, when I looked up, it was already the curve above. It was my fault, a rookie failure, and I apologized to Suzuki ".
A when explaining the moment in which a pilot decides to throw himself and the motorcycle in march, says: "I have thrown of the motorcycle when seeing that the wall was so near. It is something instinctive and what anyone would do, because it is better to throw yourself than to stick against the wall. It is something that would be good to comment in the Security Commission. It would not be foolish to do so. The good thing is that I have not done anything. "
Marc Márquez, who has seen the incident from his Honda, said: " There is no need to change the loophole of that curve. He has fallen because he has made a mistake. He has slowed down later than in my best lap and, when I have seen him, I thought: But where is he going? "
Photos from as.com