Mikel Merino: "Against ten we came up"
The txuri-urdin midfielder congratulated himself on the victory against Real Madrid and the image that the team gave despite losing.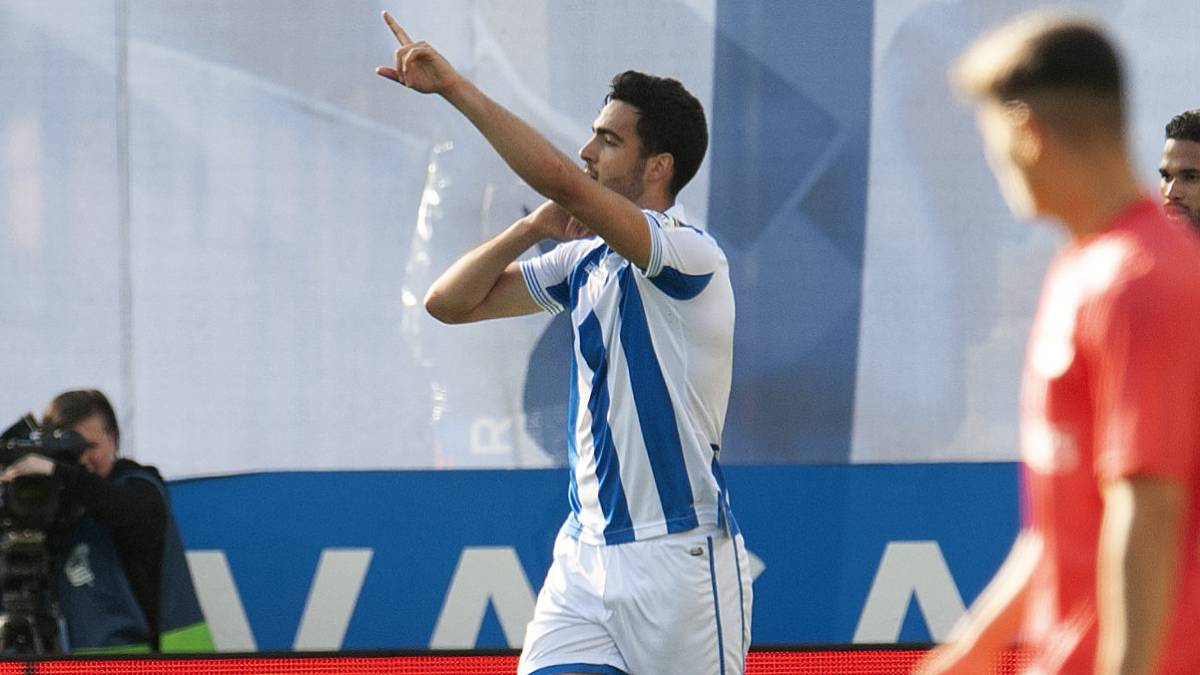 Mikel Merino (aged 22) valued the great weekend of Real Sociedad with the conquest of the Copa de la Reina by the women's team and the victory against Real Madrid of the men. The Navarrese was satisfied with the image that gave the whole txuri-urdin.
Importantísima victory .- "Yes, it was a full weekend." Yesterday the girls gave us a huge joy.Today the stadium was full, we had to win the match and we did it, round day, very happy everyone. "
Costly start.-" I think the team did not start badly, it was brave with the ball, having it we could not get out of the pressure and they were in a magnificent move of Brahim we were not successful marking him, they scored a goal and then we got the character that we have in this team, we played without caring about the result and in the end we won. "
After the expulsion of Vallejo was the Real they want to see.- This is the Real Sociedad that we are, a team that likes to play football, with eleven against eleven we were doing it and against ten even easier. nest up, this match gives us a lot of moral and the last day. "
Ander Barrenetxea: 17 years and his first goal is against Madrid .-" It has been seen. A lot of brazenness, a lot of participation, always with a ball, electric, does not wrinkle ... He's very young, he has a lot to learn yet, especially defensively, but he has a bright future ahead of us and we will be here to help him ".
Photos from as.com