Mielgo: "The most difficult thing is to get to the last game alive"
The journalist José Antonio Mielgo spoke with As about his career as a narrator. Mielgo is the singing voice of the Mutua Madrid Open from the Movistar + microphones.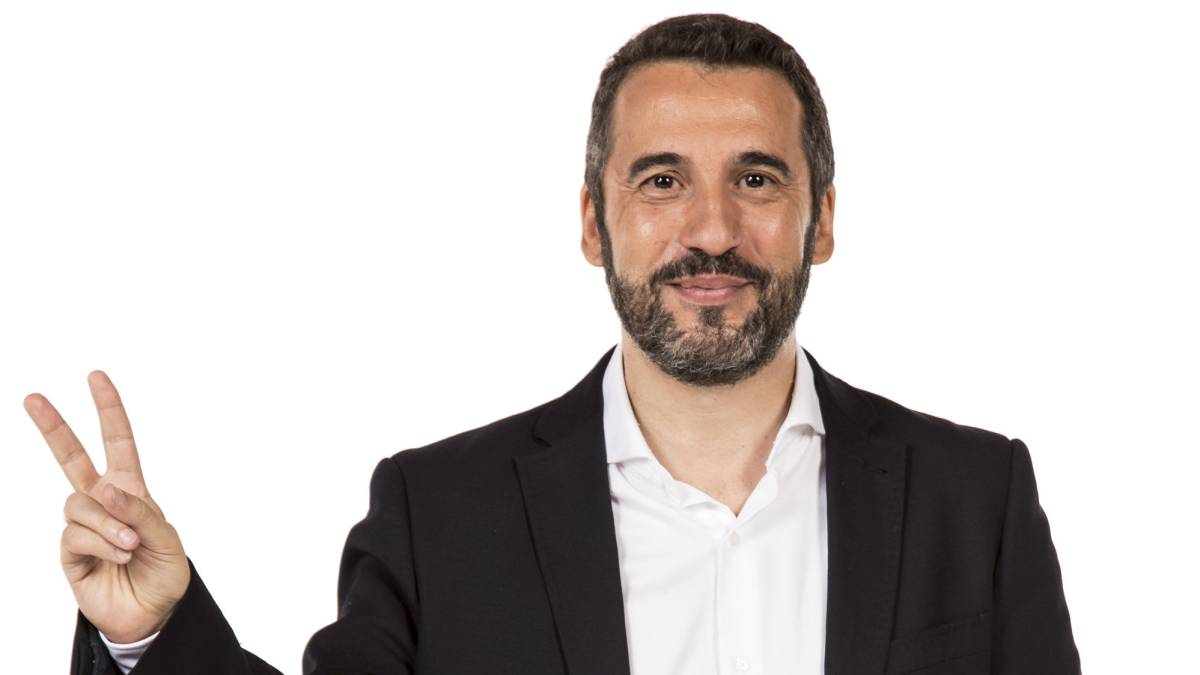 The Open de Madrid is already here, who is your favorite? This year there is a very interesting picture in both tournaments, both in boys and girls. We'll see if Nadal starts playing as he wants and in the women's draw it's another year of equality, so it's hard to find a favorite.
How will Movistar + Mutua Madrid Open count? In the Caja Mágica we'll always be two or three narrators and the rest of the games will be narrated in Tres Cantos to broadcast seven clashes each day between boys and girls. We have the entire team of commentators, Roberto Carretero, Tati Rascón, Guillermo Alcaide, Ana Salas, Miguel Semmler and Tincho Rodríguez.
Do you have a long history of narrating matches doing it at home is different? No. It is different when you are lucky do it in situ. And you do notice a lot, for example, that people get closer to you, thank you for the tournaments and also make their small criticisms. From time to time living the tennis atmosphere at home, is what makes it different.
The times of the matches can be tremendous, what is the most difficult to tell tennis? As you say, the most difficult thing is to get I live to the last game (laughs). The experience in that is also a degree and you already know how to distribute the forces because we started at ten o'clock in the morning and finished with the last match that can be at one o'clock in the morning.
Who has been most impressed to see play live? Many. I remember fondly when I first saw Juan Carlos Ferrero in 2000 when he began to stand out. More and more I am starting to enjoy the games of young people, of those who start arriving because you say: "How wonderful how they beat you so young!"
What do you think of the new Davis Cup? That goes to be a good experiment to see and, if possible, to work. Two or three months ago I had many doubts and I still have them, I want to see how it works. It is a condensation of tennis in an overwhelming week, you have to see how you manage to order everything to reach the spectator and see if you can get the good ones together, because the tournament will start immediately after finishing the tournament of the eight masters. But it's something that was being asked for some time, that tennis had a big date, maybe not annually. But you have to see how it works and give it your time.
What are the advantages of the fact that tennis can be seen openly and in a pay chain? In the case of the Mutual we will have the possibility to see everything so much in open as payment. I always say that we in the mode of payment have the advantage of being able to offer a lot if the calendar of other sports permits, we can open many more windows than those of open TVs, which only have one. In that aspect I think it's an advantage for the viewer. In the end in all sports is to give maximum visibility and the organizers themselves are also asking for it.
Photos from as.com