Mess with Porzingis: bloody face and torn shirt after a bar fight
The player of the Mavericks had a confrontation in Latvia, his native country, with three individuals. According to Latvian media, he was attacked with a bottle.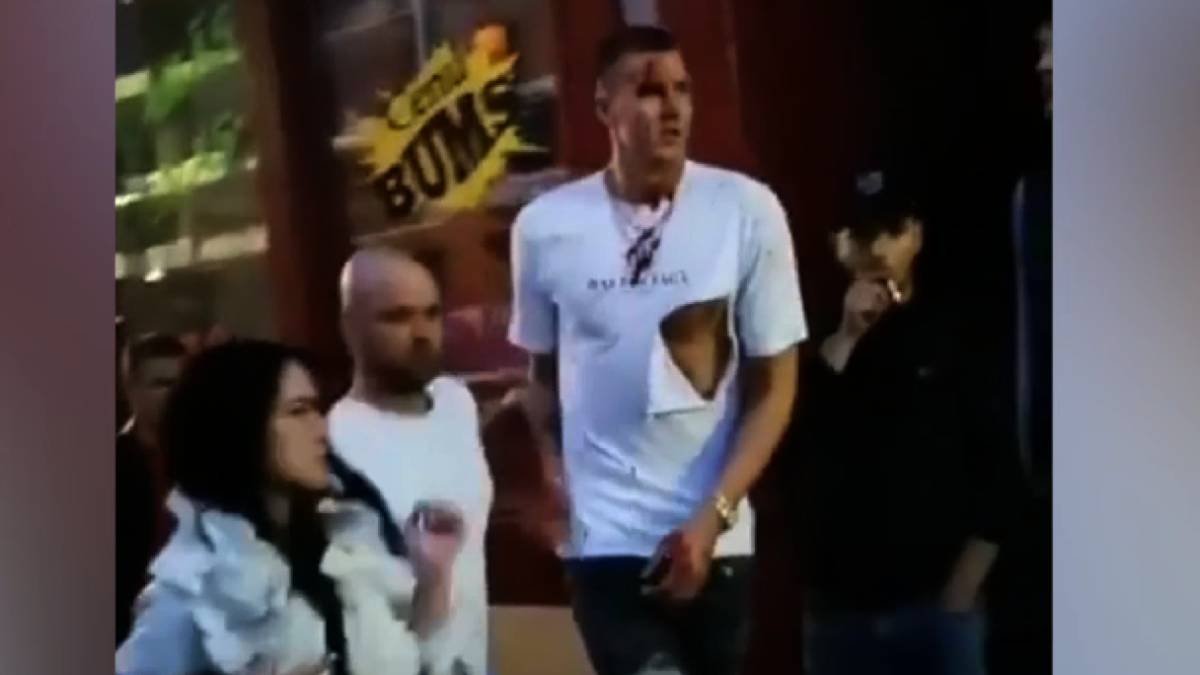 Kistaps Porzingis has been the protagonist of a fight in Latvia, in his hometown of Liepaja. Although the first reports are still somewhat confusing, there are those who suggest that a bone of the hand could have been broken.
The incident occurred at the door of a local bar, where Porzingis went with his brother and several friends. Apparently, three individuals would have argued with them and would have ended up attacking the player of the Mavericks in the face, supposedly with a bottle.
The reasons for the fight are not clear. Several sources indicate that the three aggressors were of Russian nationality. There are reports that these three people were at the door of the premises, angry because they did not let them pass, when Porzingis left the place. Another possibility is that the three men were fans of the Knicks and that they had reproached him for his departure from the New York team.
Photos from as.com