Mess in Rome: they will not return the money of a very expensive tickets
The organizers of the 1000 Masters of Rome announced that they will not return the ticket money, even though no duel can be played because of the rain.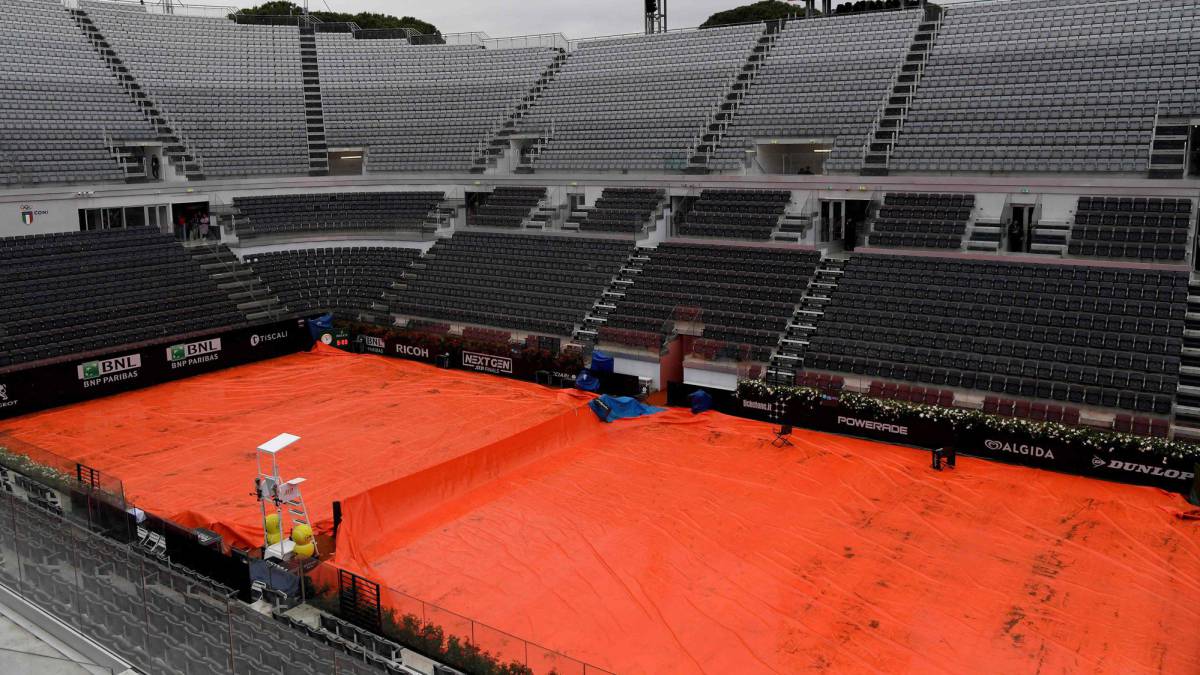 This Wednesday in Rome is being a convulsive day. The rain has not stopped falling on the Italian capital and the 1000 Masters of the city is suspended waiting for the water to stop. It is not a complicated situation for tennis players, but not for organizers and fans alike. Precisely the last two protagonists are the focus of the controversy. Days before the start of the tournament, tickets prices went up for this Wednesday, since the top three in the world in the men's category would be in contention: Novac Djokovic, Rafa Nadal and Roger Federer.
What the fans paid from Sunday , day of the increase, was double what they cost before, something that ignited the fans. The fans, far from calming down, have become even more angry, since the tournament announced that it will not return the ticket money whatever happens. That is, if the rain does not allow any game to be played, the people who wanted to watch the tournament today will have lost their money. On the contrary, if the day can be played, even if it is reduced, at least Novac Djokovic will be able to enjoy it, who is in the first turn of the day, precisely because of the fear of the rain (scheduled for mid-morning). Nadal, would play after the Serbian, something that could be entered the night.
Photos from as.com