Mercedes uses the tests to tune the chassis and engine
609,805 kilometers completed Valtteri Bottas in a work program that also included short and long runs to prepare the Monaco GP.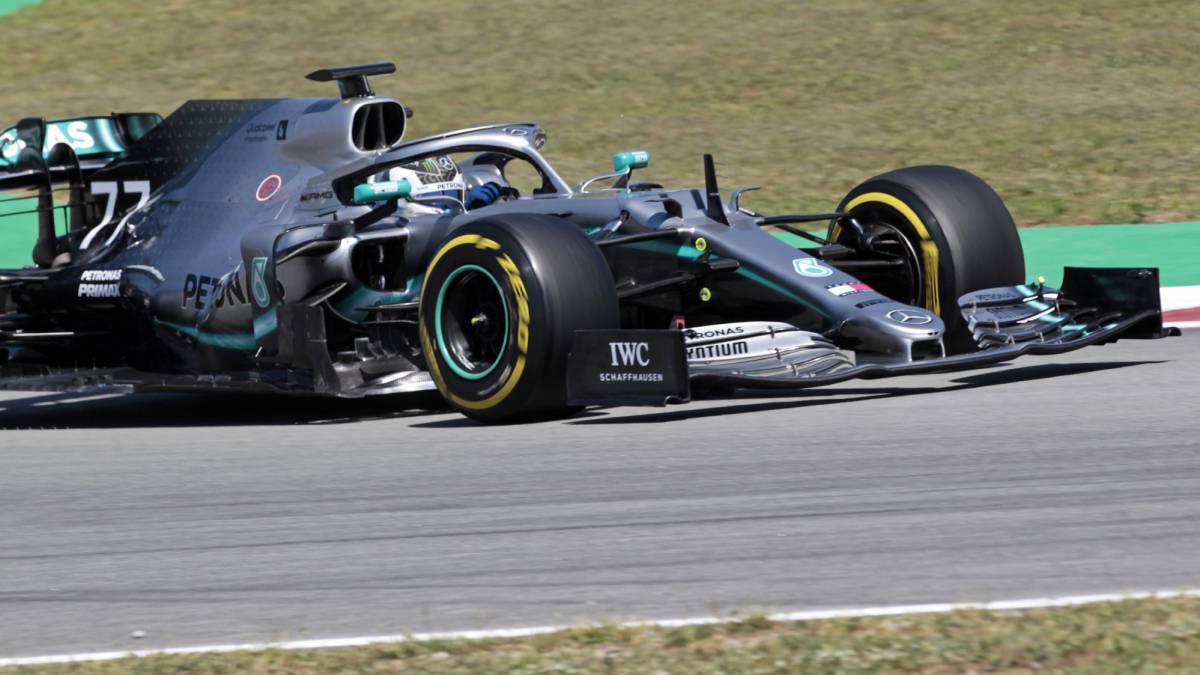 609.805 kilometers to extend the aerodynamic compression of W10. This is the road map that Valtteri Bottas executed in the first day after the Spanish Grand Prix 2019 to try to give continuity to the excellent start of Mercedes in the World Formula 1 2019.
Because Lewis Hamilton and Valtteri Bottas have shared the five victories that have been played to date. The best start ever achieved in the history of the 'Great Circus' that will undergo a trial by fire at the Monaco Grand Prix 2019, since for three years the Brackley team has not achieved victory in Monte Carlo.
To put an end to this Negligent statistics, the Nastola driver confirms that he has tested several new mechanical elements in the car: "The test day was really good, we completed many laps and learned a lot, our program focused on the tires and the configuration. during the race weekend in conditions similar to those we had today in terms of temperature and wind, so it was nice to do some configuration comparisons. There have also been some mechanical test items in the car that have been interesting to try. We've all done a really good job after a long weekend, so it's been another successful day. "44 44444
Similarly, Andrew Shovlin says they have made a series of developments in the chassis and power unit that will premiere soon in the championship: "We had a smooth day with Valtteri and completed most of the program. The number of test days is so limited now that you always end up with a very busy program and it is important that everything arrives on time. We have made a series of developments on the chassis and on the side of the power unit that, hopefully, we can take to the car in the next races. We have also worked on the configuration of the softer compounds that will appear in Monaco and Montreal , along with some long-run jobs "
Photos from as.com