McLaren has overtaken Ferrari and Mercedes in the strategy
The Sainz stop in Barcelona was the fastest of the season and it was no coincidence: they are the second team that uses less time this year.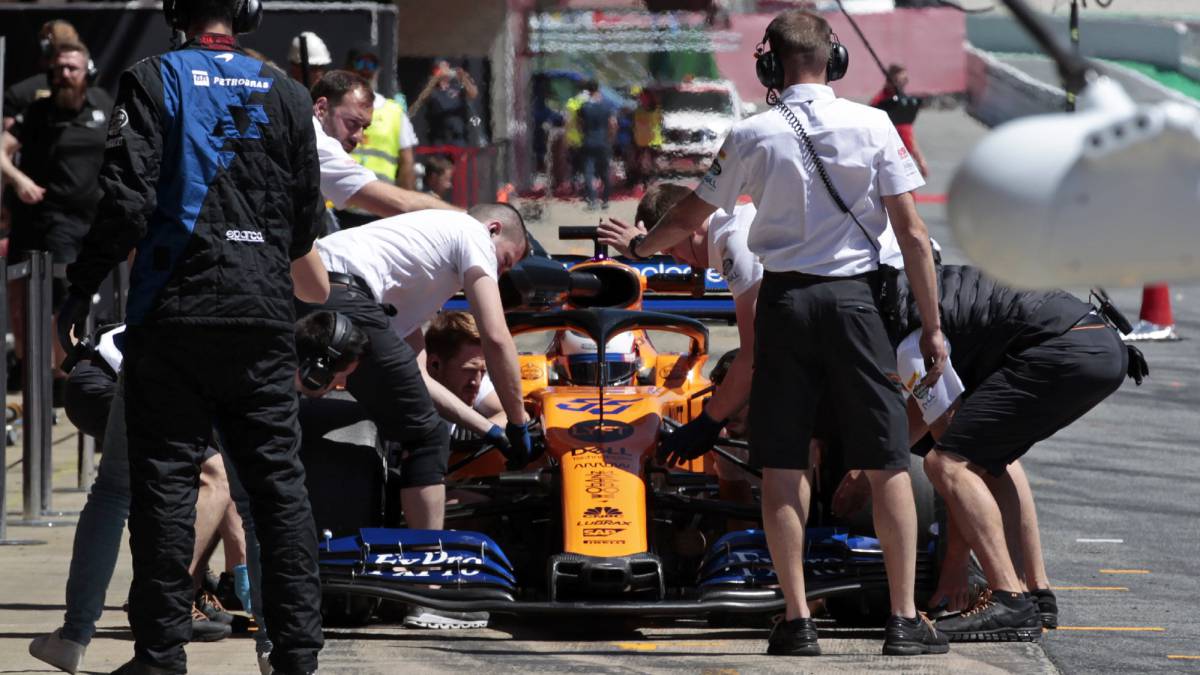 McLaren had made some strategic mistake in the first races of 2019.
For example, in Baku decided to stop Norris before Sainz, arguing that the Madrid was taking good care of the tires, and that first caused the Briton to overtake the Madrid and after Perez took an irretrievable advantage with fifth place. Few careers and new faces in the teams, although they remain the base of the groups that worked with Vandoorne, for Carlos, and Alonso, for Lando. In Barcelona, a decision of the wall after the Briton crashed with Lando put the first stone of Sainz's comeback: they stopped the Spaniard on time, went through the garage and left a place ahead, Albon's, with soft rubber bands to finish overtaking Kvyat and Grosjean and going from 11th to 8th in five minutes.
In this maneuver Woking mechanics used 2.07 seconds, is the 'pit-stop' faster than it is in season
and the second best of the last two years. A perfect choreography to replace the four wheels that, fortunately It's no coincidence: Lando's stop needed 2.14 seconds, it was the second best of the weekend, and the other step by Carlos pit was the sixth best of the grand prize, out of a total of 37. In the standings that the sponsor DHL elaborates punctuating as if it were a race the fastest stops,
McLaren is the second team only behind Red Bull and ahead of Ferrari or Mercedes.
The people who best know him underlined after the race : "You have to congratulate the team, they could not have done it better". Accustomed to a wall of engineers and 'staff' with very little experience last year at Renault, Sainz now has at McLaren some of the best engineers on the grid. The performance of the car and the skill of the pilot are worked and trained, respectively. The good strategic decisions of the team also, and Woking e
n have already taken a step forward, are among the best, in that sense.
Photos from as.com