McLaren faces the challenge of the Indy 500 "in the most difficult way"
Gil de Ferran and Zak Brown insist on the work that remains ahead in the project with which Fernando Alonso hopes to complete the Triple Crown.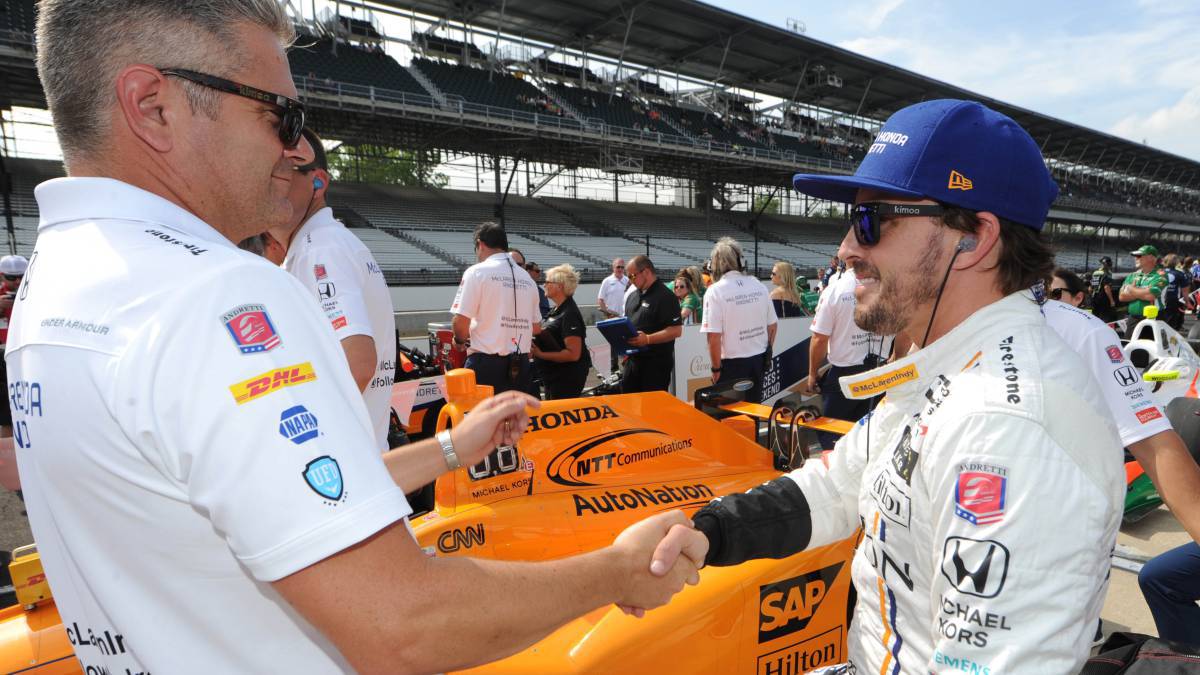 The first test of Fernando Alonso with the McLaren in Indianapolis was not entirely satisfactory because of the rain and of the mechanical problems, and in the headquarters of Woking are aware that they are working against the clock to have a car ready, prepared to fight for the victory, with two weeks ahead before starting training. "The first test day in Indianapolis was not as good as it could go, we had the problem of time, which compressed the shooting, and then a small electrical problem that compressed it even further" , says Gil de Ferran, sports director of the team and the man of confidence of Zak Brown.
The Brazilian, who won the race in 1993: "We are not going to underestimate the challenge that lies before us, it is a new team that we have now formed for the Indianapolis 500 with many things to understand In addition we will have formidable rivals, it will be 24 hours, seven days a week to improve the preparation in every possible aspect, and we have not stopped to think whether we are happy or not, we have just started to work, identify problems and solutions and do the best job possible ".
In front of the team is Bob Fernley, experienced in the Indiana oval, of whom Zak Brown says that" It's creative, and when you start a team from scratch you have to do many things. " The concern of the American is in the lack of experience under pressure: "The first 'pit-stop' really will be the first, simply, that is why I think individually we have the best, but we want that when there is a dramatic situation everyone does it bien instinctively, I think that will be the most complicated part. " The American, when asked if he can win, hesitates when he replies: "We could, although it will be very, very difficult. First I think about the classification of this weekend. " "I think it is a big challenge and we are facing it in the most difficult way. In 2017 we joined with Michael Andretti and his team has been very successful, it is much more difficult to do ours. We have seen great teams, from Rahal to Andretti to Penske to suffer there, the race is a lottery. "
It will be the second attempt of Alonso in the American oval after his participation in 2017, when he was named 'rookie of the year'. He qualified fifth and fought with the best until his Honda engine left him with no options. This time Chevrolet will propel him, although he will not have the help of Andretti, the dominant team there, but of a McLaren-owned project in collaboration with the Carlin team. And that means a lot more work for everyone
Photos from as.com