Maverick and Márquez repeat to the front also in the wet
The Yamaha beat this time to the Honda by 0.180 and followed Miller to 0.453, with Rins fourth, in a good test of what can be the Q1 for him.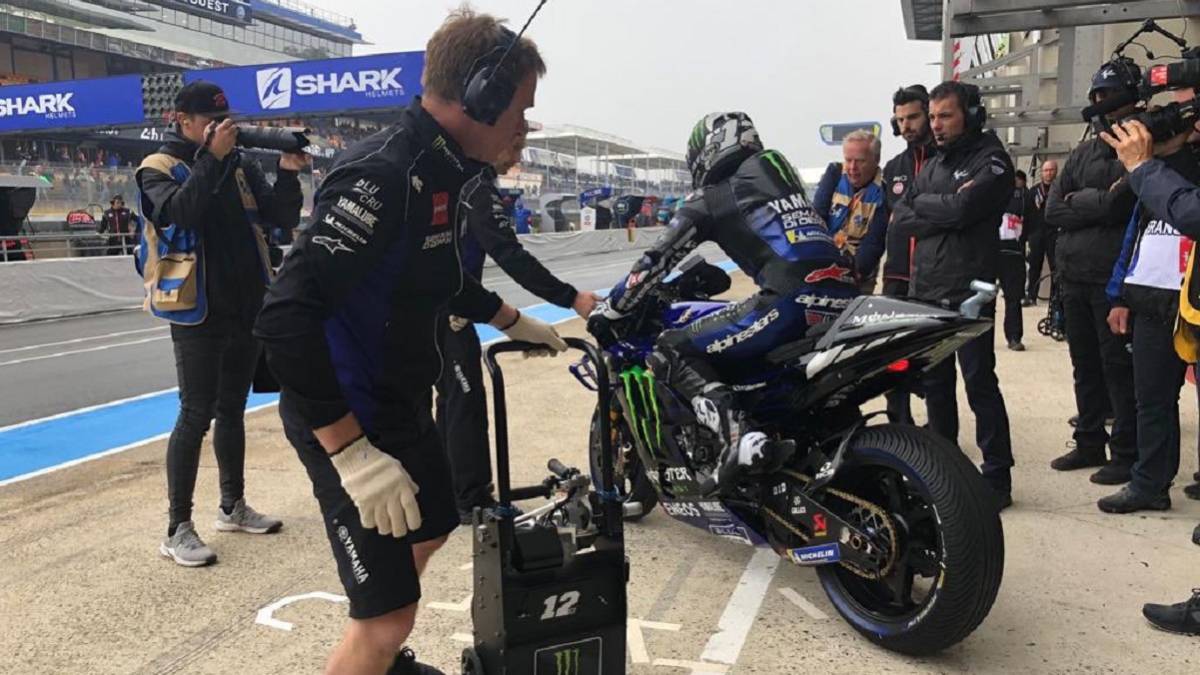 More than two years ago we've been waiting for the first duel between Márquez and Maverick for the victory. It could be tomorrow, at Le Mans, regardless of whether the race is dry or with wet asphalt, as has happened in the FP3 of this GP of France. As it happened yesterday, dry, Viñales and Marc have occupied the first two seats, this time with a margin of 0.180 in favor of Yamaha, and rolling eleven seconds slower than dry.
No has rained much yet, but Yes enough for the asphalt to get soaked and the drivers were forced to come out with water tires. The media has been the most effective and there has been a nice battle for the best time. On these occasions always threatens Miller, who eventually finished in third place, and it was gratifying to see the recovery of Rins. The second of the general had closed on Friday with a weak sixteenth and now has been fourth, to 0.940 of the head. A great result for him considering that he is obliged to go through the purgatory of Q1, in which there will be a fierce competition and for which it is expected that the track continues humid.
El that has taken a joy, of the first that has with the KTM, has been Zarco with his fifth place. Behind the Gaul and close the first ten places, Petrucci, Lorenzo (good seventh for him considering his lack of kilometers with the Honda and especially in the wet), Pol, Dovizioso and Rossi. More behind have finished Mir (11th ), which has been the only one that has fallen in the session, without consequences, Rabat (19th) and Aleix (21st) .
In any case, the times that prevail when establishing the ten places with direct access to the Q2 are the FP2 yesterday, dry. They went to Maverick, Márquez, Quartararo, Lorenzo, Dovizioso, Petrucci, Pol, Aleix, Nakagami and Miller (this one with the time of Q1). In Q2 there will be names as powerful as Morbidelli, Crutchlow, Bagnaia, Rossi, Mir, Rins or Zarco. That exciting Q1 will start at 2:10 pm as an appetizer of Q2 at 14: 35.
Photos from as.com