The Brazilian said that, after enjoying a very special podium, he met Gildo, the Monegasque president of Venturi, crying.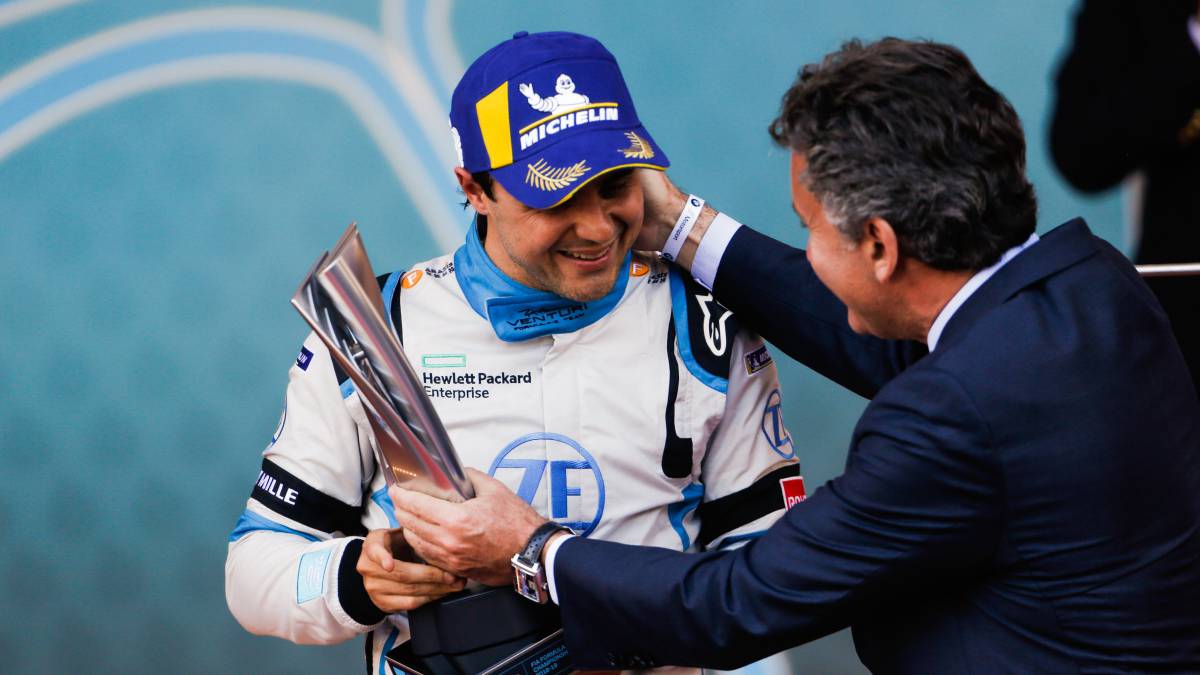 About four years without stepping on a podium are too many for someone who visited him 41 times in Formula 1, and do it again in your home, before your family and your friends, and in one of the emblematic places of motorsport, there are many emotions together. For that reason, Felipe Massa was overflowing with feelings after the ePrix of Monaco. The third place, the best since his arrival in Formula E, gave him access to the champagne bath in the place he most wanted. It was a very special moment, and not only for him ...
"It was a great feeling: whenever I got out in the front positions something happened to me and I did not have a clean race, but this time everything went well with the car, not It was very special to be on the podium and see my son shouting, "commented the Brazilian to the media, very excited when he named 'Felipinho', but he was not the only one who felt it like this: " And then, after the podium, Gildo, our boss, was crying, it's from here and after everything we've been through it was a great day for him ", added.
Gildo Pallanca Pastor is the president of Venturi and, although ya had already seen Mortara climb to a podium this fifth season in the Hong Kong race and in the highest step of all, it was impossible to contain the excitement to see his best-known driver, the star of the grid, with Alberto de Monaco listening to the home anthem e his team, from his own home. Massa pretends to be the ninth different winner of the FE, and still can be, but if he succeeds he may not celebrate as now, because at home ... like nowhere.
Photos from as.com