Masnada wins and Conti dresses in pink: Roglic did not defend himself
The Slovenian Jumbo, which fell without consequences, did not work to hunt down 13 runners. Rojas and Plaza were in the breakaway.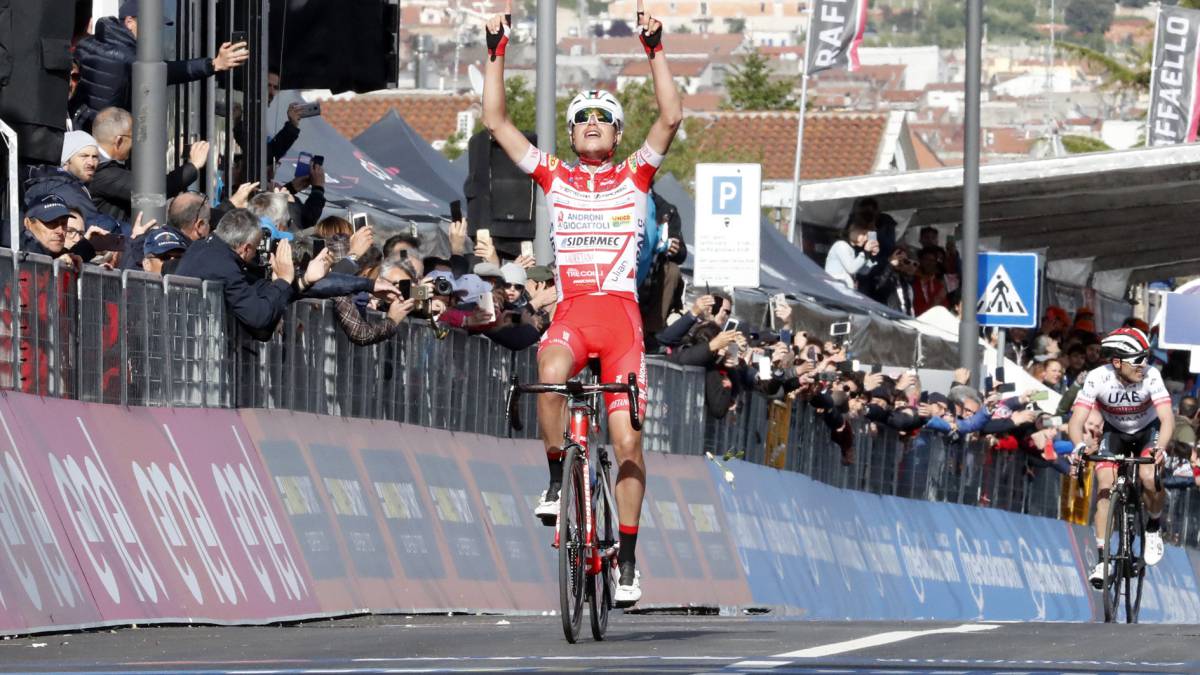 Primoz Roglic confirmed in the press conference of the fifth stage that the Jumbo would consider giving up the first place of the Giro so as not to wear their own more than necessary before the high mountain. The escape was formed late, in fact a fall affected Roglic, Landa, Majka and Zakarin at kilometer 34, without consequences, but the fortune hunters were on notice. The extension and demanding orography also favored the adventure: 238 km through the Southern Apennines from Cassino to San Giovanni Rotondo, almost from Tirreno to Adriatic. So the getaway of the day had the approval of the pink jersey. Two Spaniards, Rubén Plaza and José Joaquín Rojas, left together with Amador, Peters, Masnada, Carboni, Antunes, Conci, Serry, Madouas, Bagioli, Oomen and Conti. And dos Italians, Fausto Masnada and Valerio Conti, distributed the booty: Masnada won the triumph and Conti, the leadership.
The rise to Coppa Casarinelle, a second level with 15 km to just under 5%, was decisive to select the race. There he attacked Masnada, with which he immediately contacted Conti. Both were understood and relieved until the goal. Despite the fact that Movistar had numerical superiority, Rojas and Amador, none came after the arreón of Masnada. The Murcian tried to reach them together with Plaza and Carboni ... in a movement that arrived too late. The favorites, among whom there were no differences, took the ascension calmly. Of course, Amador, fourth in 2015 and eighth in 2016, was placed 1:57 ahead of Roglic.
Conti and Masnada belong to the same fifth, 1993. Promising in its beginnings, Masnada had a much harder time getting a gap in the professionalism: he did it in 2017 with Androni after the Lampre, with which he debuted Conti in 2013, did not open the door of the team in 2016 as a stagiaire. The two can boast victories in the big: Conti won in Urdax in the Tour of 2016 and Masnada, in San Giovanni in this Tour of 2019.
Photos from as.com