Masiá: "I'm a fan of Márquez, but I asked Rossi for a picture"
The Valencian of 18 years shared space in the press room with the sacred cows of MotoGP and the Italian astaltó "as a fan more."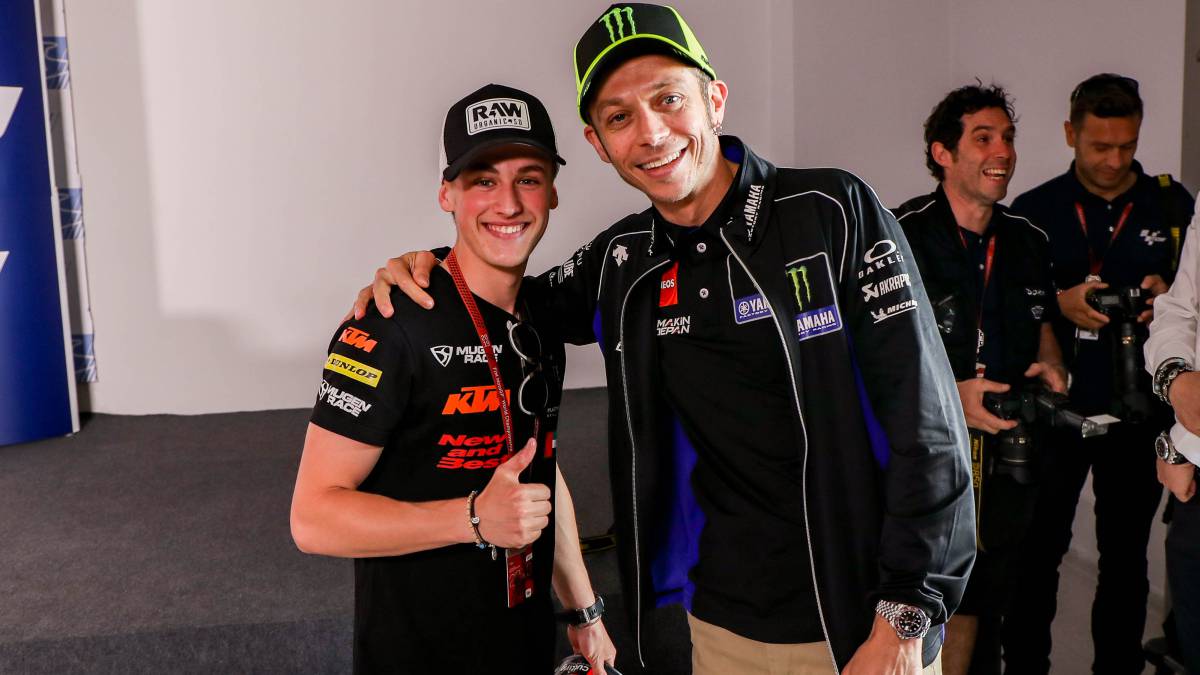 Jaume Masiá is now 18 years old and is the new leader of Moto3, tied in points with Arón Canet, but still retains part of the innocence of that boy who was already walking the circuits with ten years old, in the hands of his father and Xavi Pérez, his first representative, and the same one who also discovered talent such as Héctor Barberá or Nico Terol. The Valencian is no longer a smurf but a full-fledged guy who opened in Jerez at the press conference on Thursday, next to neither more nor less than sacred cows such as Marc Márquez or Valentino Rossi, along with those who starred some anecdote.
The official website of MotoGP asked Márquez and Masiá to take a picture with the champion stroking the head of the Valencian, to repeat one of them when Jaume competed in the Red Bull Rookies Cup, five years ago. The kid has never hidden that his idol is Márquez, but when he saw himself next to Rossi, he did not want to miss the opportunity to ask for a photo that he will surely keep with affection forever. "It was amazing to share the press conference with these pilots, I am a fan of Márquez, whom he encouraged because he is Spanish, but I asked Rossi for a picture, because it is Rossi. Being at his side impressed me, because of the greatness of the I asked him for a photo as a fan more. "
During the appearance, another moment that the Moto3 leader will not forget was when Marc took his left wrist to tell everyone that the Masiá pulsatile marked 136 pulsations of how nervous he was when he spoke in English in front of so much journalist, and told him not to worry, that he also had that at first. They all broke up laughing. Masiá the first, although he will end up getting used to it because with time it will be a fixed one of the multitudinous press conferences.
Photos from as.com