Márquez: "I was the first to congratulate Quartararo"
"I do not give much importance to the records, because I am not aware of them until someone comes and beats them. The important thing is the titles, "he says.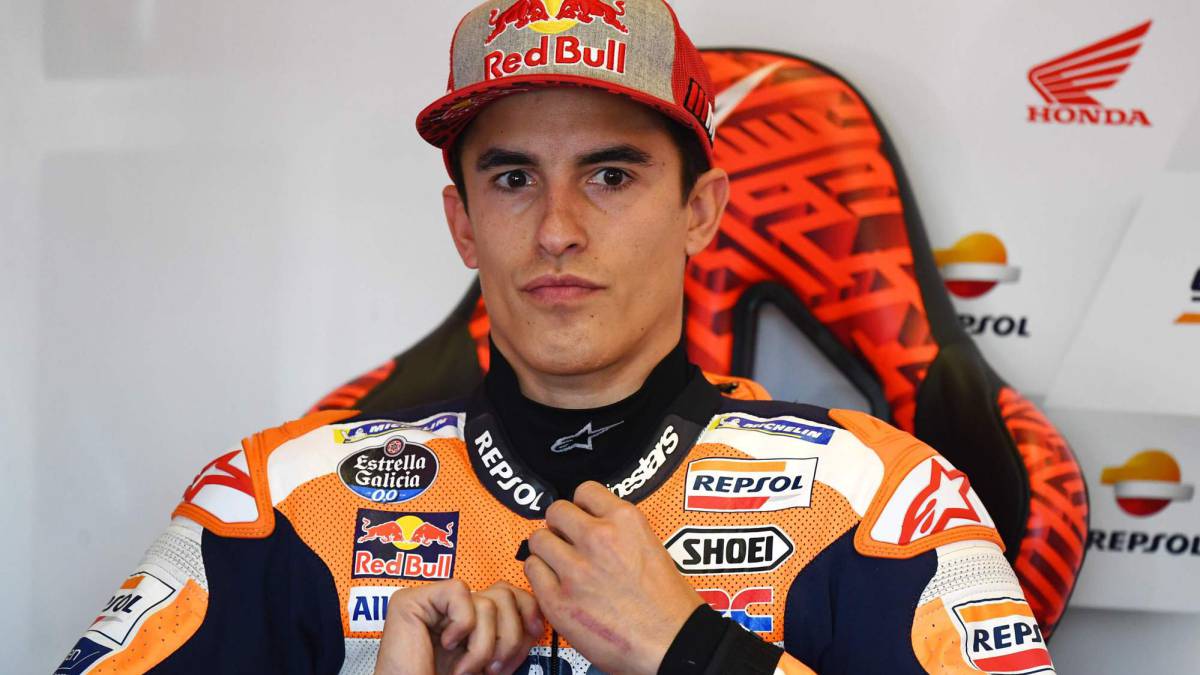 Marc Márquez will start third in the GP of Spain, closing the first line, next to Morbidelli and Quartararo, who has congratulated for the pole and for taking the record of the youngest pole in the history of the queen class.
- It seemed impossible to get rid of the precocity record of the pole, and it has happened ...
-Impossible no. Until another come and beat him again. I do not give much importance to the records, because I am not aware of them until someone comes and beats them. The important thing is the titles, but the records also say that you are in the dynamics of doing something big. Fabio has made a great return and I was the first to congratulate him when I passed the finish line. To shoot here in 1:36 is to go very fast.
-Then he has strangled him, like Rossi to you in his day ...
- (Laughter) . I think that Fabio will be a fast driver and he is also aggressive. And if tomorrow you have to get me the bike, I will put it. He is a driver with a lot of enthusiasm and he has to be like that on the track. We'll see it tomorrow. It is clear that he lacks experience but will be ahead because he has rhythm.
-Do you see him also taking the younger victory?
-There we will be to try to avoid it, starting tomorrow. But if tomorrow Fabio wins, I do second and Dovi third, I sign it. The important thing for me is the championship, not the records.
-Do you have him and Morbidelli for the race?
-First half of the race, for sure. Fabio and Franco are going to be there, and then everything depends on whether there is sun or not. If there are clouds everything becomes easier and it will be tighter. If there is sun it will be more technical and more difficult to understand the limit. You have to see how the race progresses. Both the Yamaha satellites, and Viñales and Dovizioso are the ones that are ready to be there. And Petrucci is not far.
-Is it the best race pace?
-I feel very good, especially I'm feeling better in the race hour, in the morning it has cost me a little more. Everything depends on whether there is sun or not. I prefer sun, but if there's clouds it's not a drama, we'll be there.
-He always speaks in title key.
-I learned it in 2015. It does not matter if you win races if you fail in six races. My goal is to fight for the title and not make mistakes like those of Austin, but everything can happen. There are two or three jokers a year and I have already spent one.
-Today two Honda have fallen in front practice. Worried about that?
-It's nothing new that the Honda is critical. He spoke before with Lorenzo and said: "You understand now why I fell so much, no". It's a different bike and we're working and testing things. But while it is critical, but the titles arrive, there is no problem.
-What has Cairoli said, with whom he has been talking for a while?
-You know that I am a crazy Motocross, and he has told me that to see if we coincided one day and trained together. But only to train, not to sting, but to learn from the best. For me Cairoli is at the level of the best, at the level of Stefan Everts that when I was little I went to see him in Belpuig. It has 9 titles and maybe it reaches the tenth or maybe not ... (Laughter among journalists). What are you laughing about? (More laughter) .
-Anyone who can stop him?
-He told me that this year he's chopped up with Tim Gajser, who is a young driver and who makes mistakes of inexperience ... Let's see if Prado when he climbs can plantarle cara.
Photos from as.com