Márquez: "I knew Lorenzo would arrive at this circuit"
He is not surprised by Lorenzo's step forward, but makes it clear that "to fight for the championship you have to be good in all circuits."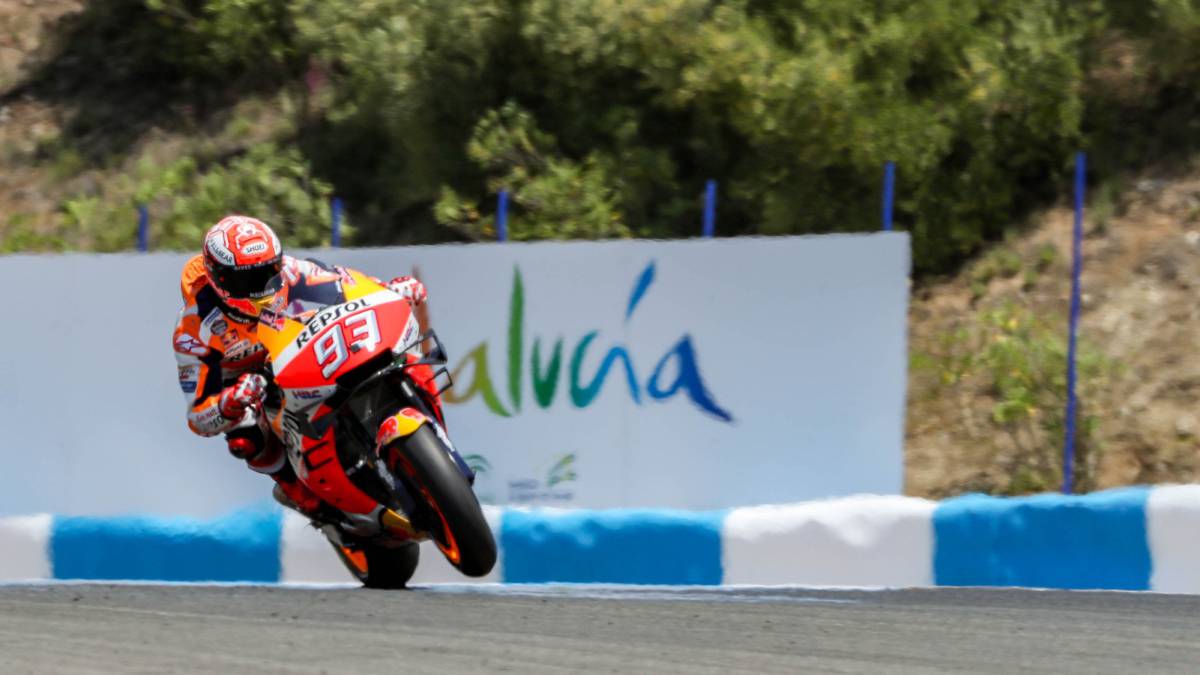 Good start of Márquez in the Angel Nieto de Jerez, second, and nothing surprised by the good performance of his teammate Lorenzo, who has been fourth.
-have been solved the problems and the chain and electrical issue that were seen in Texas?
-Well, as I said, there are small problems, in quotes, of youth because when you make a new engine there are power problems, which arise during races, in different curves. That's where the reaction of the Honda team is what counts most, especially when the driver knows what is happening to transmit it and yes, there have been small problems in the first races, but everything and so our level was very high. I already said that I have a motorcycle that is capable of fighting for victory in all races and that is the most important thing, but I am one of those who do self-criticism and, for example, I knew in Austin that there was that problem, but in the end you trust when you have confidence. You see that you are doing very well, but sometimes it happens when you least expect it ... Today here we have taken another little step in one of those problems and have brought two things to solve the chain, what happened in Austin, and it works . I'm happy with all the work that Honda is doing.
-What have you seen running behind Lorenzo?
- (Sonrisas). What I have seen is the confidence that you have entering. The bike is not easy. It is not easy to get trust and trust. Jorge is amazing, he stops the brake very soon and keeps turning and I do brake where he does not turn, but I try to exploit my level of piloting in other places.
-Do you think Lorenzo has already arrived?
-I was convinced that Lorenzo would arrive here and surely in circuits, like for example Mugello, that is talisman, he will do it very well. But to fight for the championship you have to be good in all circuits. Jorge, when there is grip on the track, it is very fast. You can do a lot of driving on the corner and totally explode your driving and here there is a lot of grip, especially in the morning there is a lot of grip. Tomorrow I would not be surprised if the FP3 is the first, because there will be a lot of grip on the track and when you put the soft tire on it is incredible. In those conditions, if it is not the best one, it is one of the best pilots.
Photos from as.com